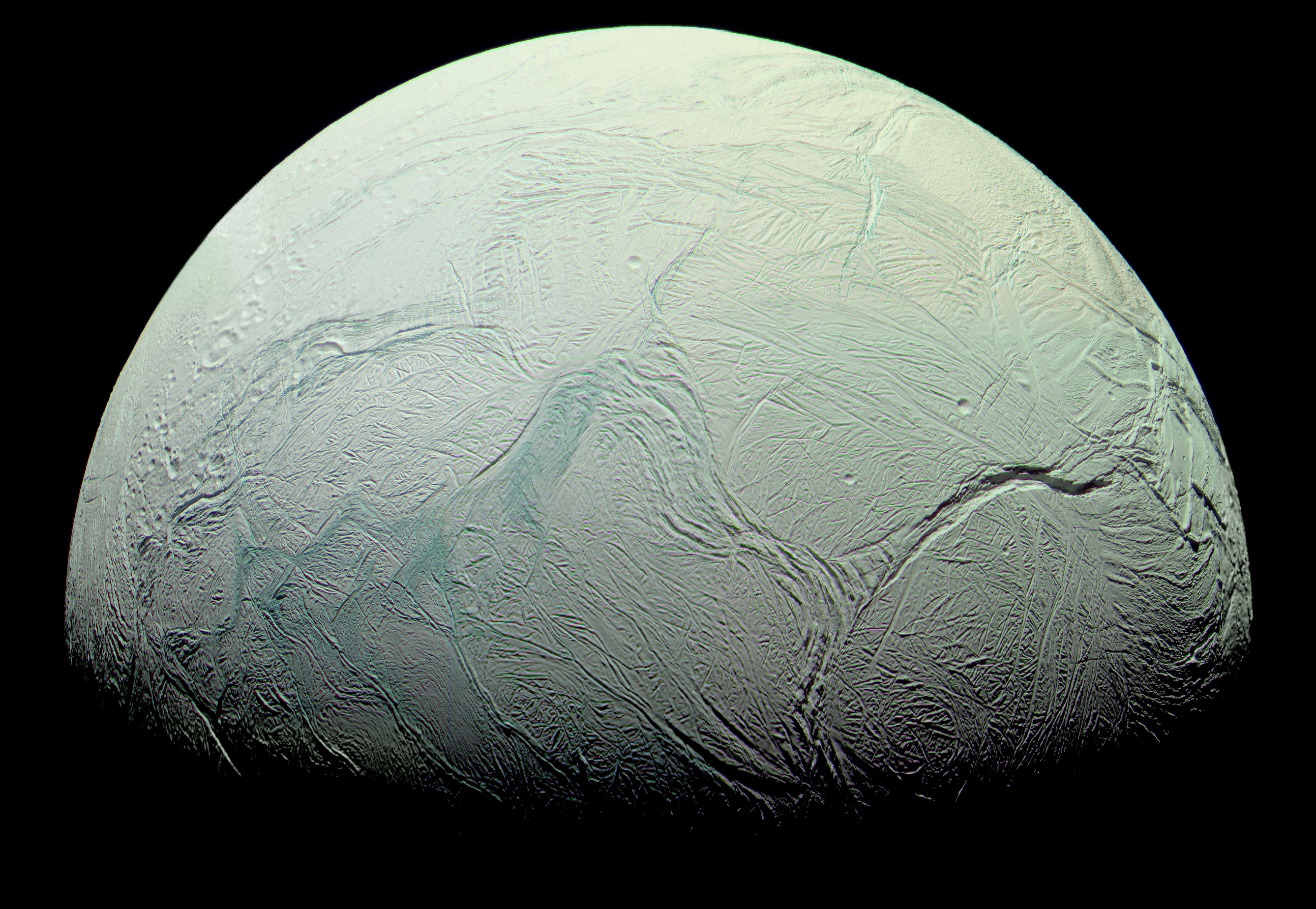 Enceladus is one of Saturn's 83 known moons.
NASA/JPL
Space scientists are increasingly focusing on moons orbiting the outer planets of our solar system.
University of Arizona evolutionary biologist Regis Ferriere co-authored a study that looks at plumes of water being shot from the surface of Saturn's moon Enceladus. He cites data from unmanned satellites showing the geysers emerge from a vast ocean flowing beneath the moon's icy top layer.
"So that was a shift in the paradigm of the search for life," said Ferriere. "If you have liquid water you have a source of energy and building blocks to build biomass."
The Cassini spacecraft flew through the jets of water and found that they have the same chemical composition as hydrothermal vents at the bottom of Earth's oceans. That's led some scientists to theorize life could exist in Enceladus' ocean.