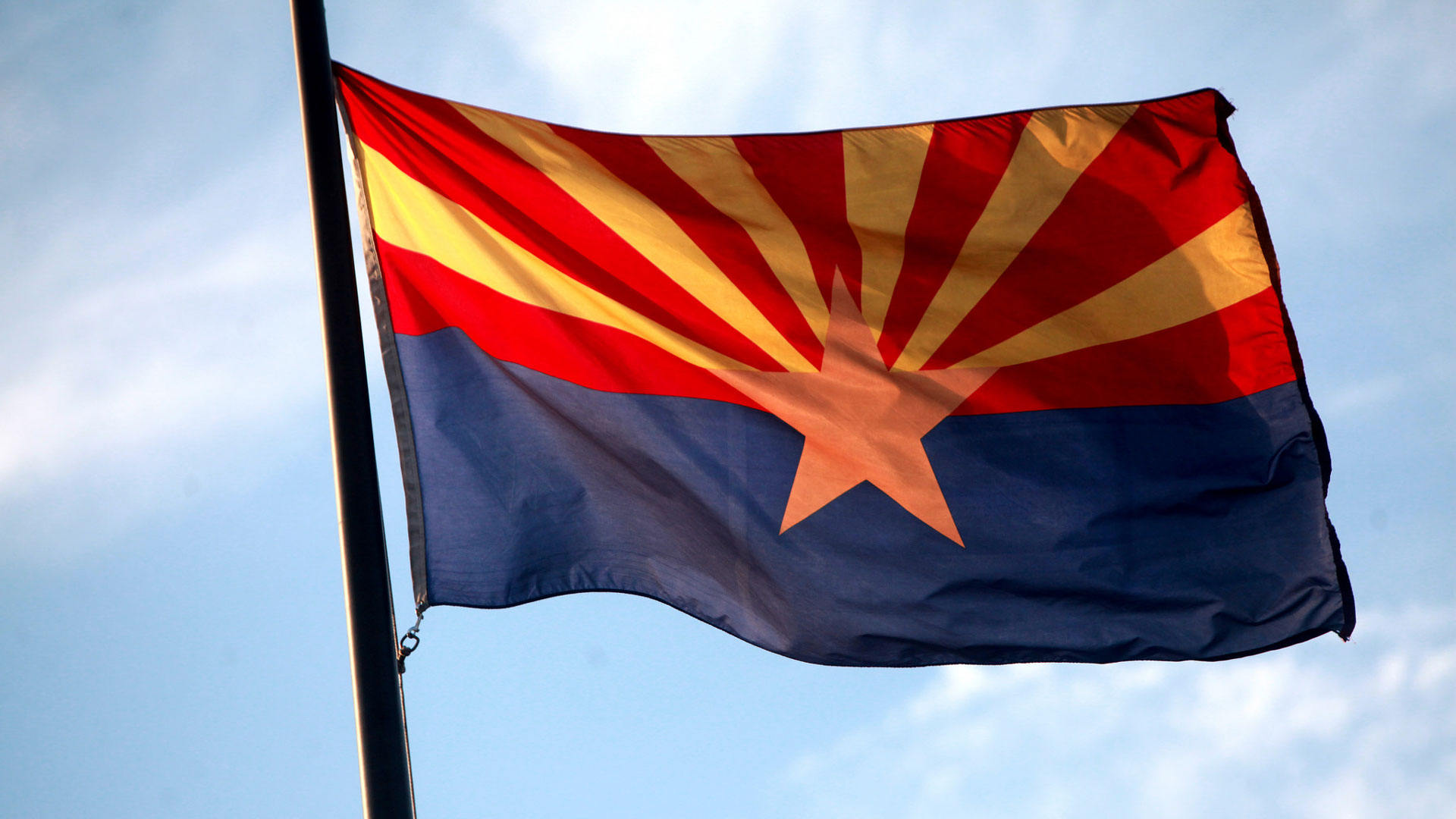 The Arizona flag outside the Arizona Capitol Museum in Phoenix, Arizona.
Gage Skidmore
Arizona Democrats intent on retaking the statehouse for the first time in decades elected longtime union organizer Yolanda Bejarano as their next party chair Saturday in one of the most competitive races for the post in recent history.
Bejarano's victory is a blow to Gov. Katie Hobbs, who had recruited Maricopa County Supervisor Steve Gallardo to seek the position, even as many other Arizona Democrats coalesced around Bejarano, the Arizona Republic reported.
In an afternoon statement announcing the result of the election, the state party called Bejarano "an organizer at heart" who "values grassroots movements."
"She also understands the role Arizona plays on the national political stage," it added.
Bejarano, a lifelong Arizonan, most recently served as a field director for Communications Workers of America, the largest communications and media labor union in the United States.
Headed into Saturday's vote, Bejarano, 48, had the backing of many top Democrats including U.S. Sen. Mark Kelly and the state's Democratic congressional delegation.
Last November, Democrats in the state won races for the U.S. Senate, governor, and state attorney general, while also maintaining control of the secretary of state's office.
"Arizona Democrats had huge successes in both 2020 and 2022," Bejarano said in a statement, "and it is my full intention to continue that trajectory into 2024 and beyond."
Bejarano's term as party chair is for two years.