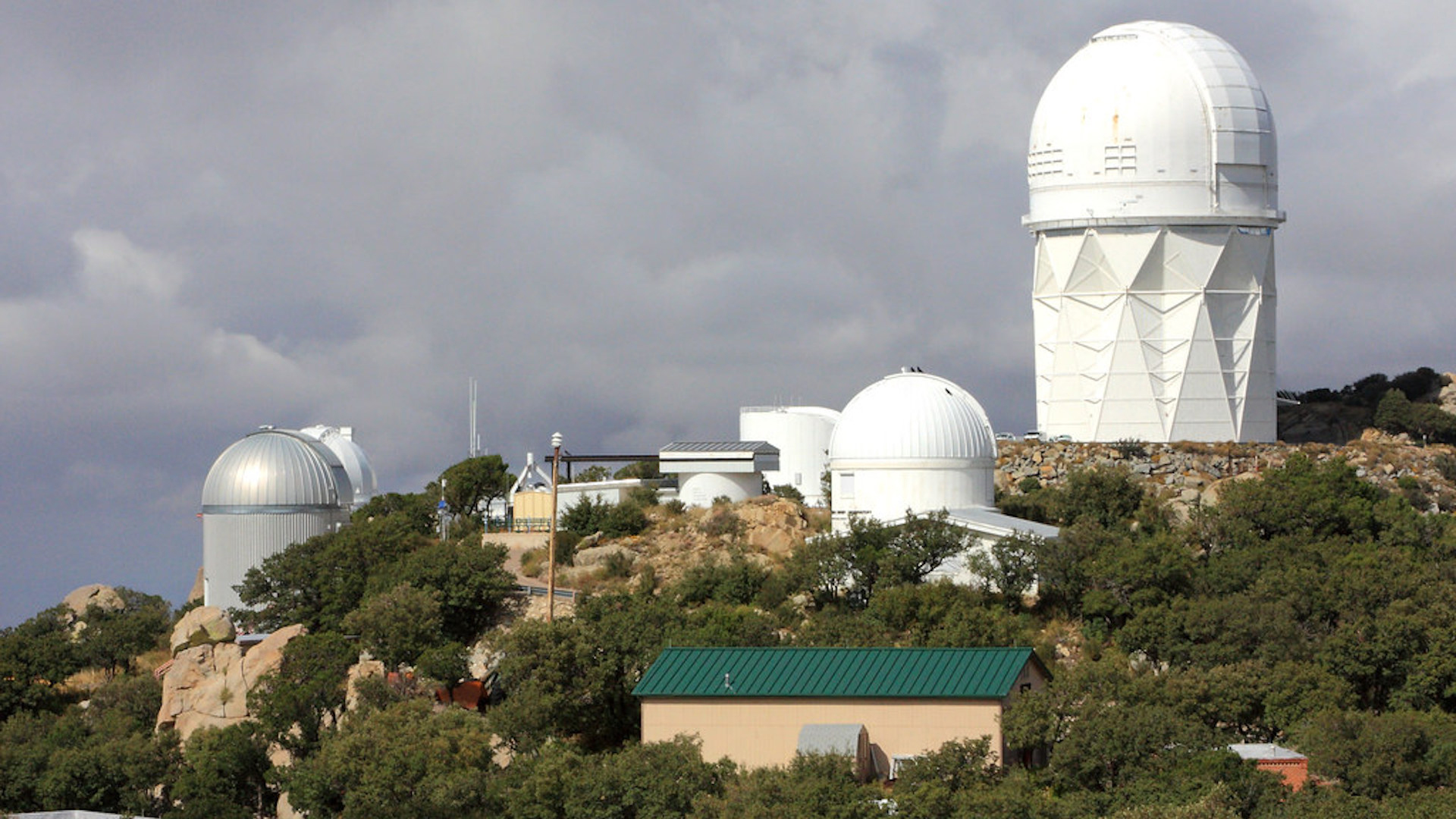 Telescopes atop Kitt Peak during the summer.
Steven Miller
Last week's snow dumped several inches on the University of Arizona's mountaintop space observatories. Melissa Brucker with the asteroid-hunting Spacewatch program says keeping track of the weather forecast is vital during the winter months on Kitt Peak.
"It's been several years since we've had someone literally stuck up there for two or three nights." she said. "I don't think this was bad enough for anyone to get stuck."
At around 7,000 feet, Kitt Peak is among the shortest of the Southern Arizona mountains where telescopes are in operation. Bruker notes the best time of the year for Spacewatch mountaintop observation is October, after the monsoon and before the start of winter.