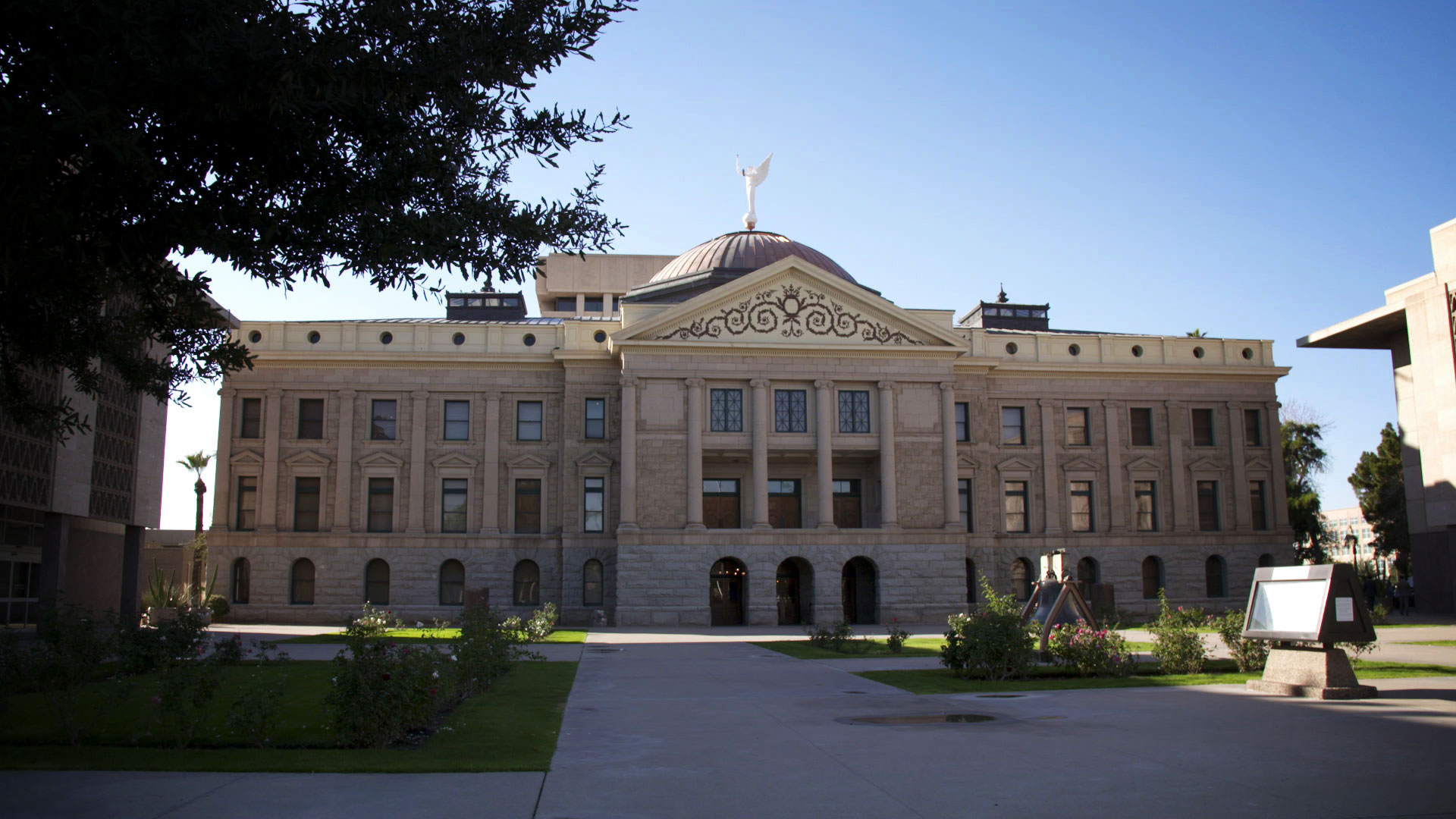 The Arizona State Legislature in Phoenix.
Steve Riggs/AZPM Staff
The Arizona Senate advanced a bill that would make it a felony for any public school employee to use sexually explicit materials in the classroom without getting parental consent first. According to the legislation, sexually explicit materials are any text, visual or audio materials that may depict sexual conduct, sexual excitement, and/or ultimate sexual acts.
If found in violation, public school employees would be charged with a Class Five felony, which is punishable by up to two and a half years in prison. Democratic Senator Christine Marsh of Gilbert, who voted against the bill, said this would worsen current learning conditions in Arizona.
"This is going to exacerbate the teacher shortage that we already have because educators are already finding the working and learning conditions in Arizona to be untenable."
The national debate over sexually explicit materials in schools has been going on for the past few years. Those who support the continued use of these materials have argued that bills like this attack LGBTQ+ representation in schools that use books like The Color Purple.
Democratic Senator Eva Burch of Mesa was concerned about who this bill is targeting since it only focuses on public schools–not charter or private ones.
"To me, that demonstrates a pretty obvious target of this type of legislation and only is intended to protect certain students I suppose."
Others, like bill author Republican Senator Jake Hoffman, believe that the purpose of his bill is to stop the "sexualization" of children.
"There is nothing more important than protecting the innocence of our state's kids. It is a core job of the law."
The bill will now go to the House.
The Senate also gave preliminary approval of a proposed amendment that would allow the Department of Education to establish a list of books that schools are prohibited from using or making available to students. That bill, proposed by Republican Sen. Justine Wadsack of Tucson, would expand the state's regulation to limit materials that "are lewd or sexual in nature, that promote gender fluidity or gender pronouns or that groom children into normalizing pedophilia."
A final vote will be needed before the bill moves forward.
If either bill makes it to Governor Katie Hobbs' desk, she is expected to veto them.