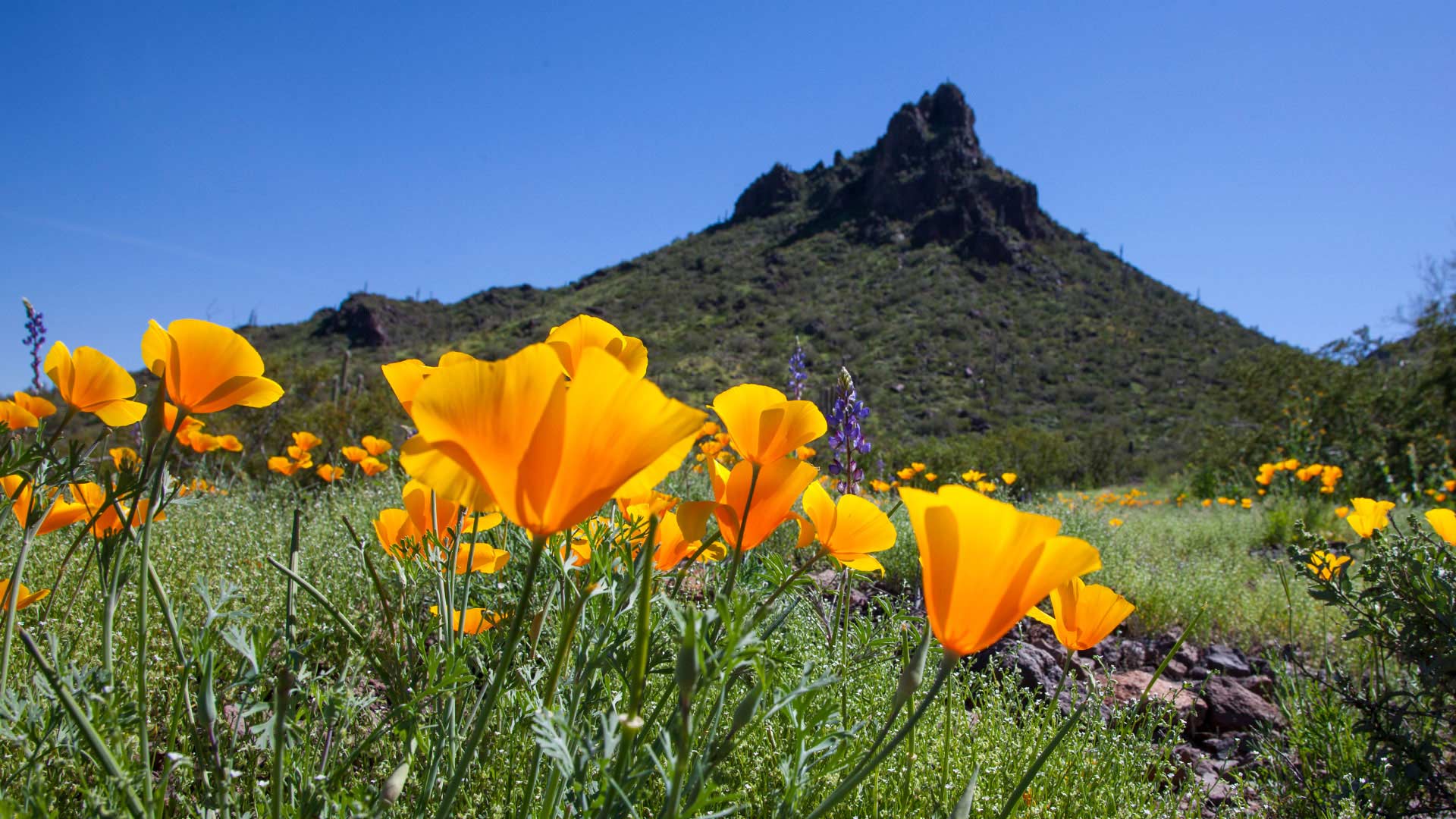 Flowers in bloom at Picacho Peak State Park, 2019.
Carolyn Youssy/AZPM
Southern Arizona's wet winter is about to lead into a colorful Spring.
That's according to experts who track wildflower blooms across the region. Theresa Crimmins is a professor in the University of Arizona School of Natural Resources and the Environment. She says it is hard to predict when the peak period of wildflower bloom will be.
"It's been wet but it's also been cool and the coolness can slow things down in terms of plant response, so it's at the lower elevations like Phoenix and Picacho Peak where we're really starting to see things pop," she said.
Crimmins notes southern Arizona received sizable rainfall in October and followed it up with a wetter January and February, which typically brings plenty of desert flowers in the early Spring.
Crimmins is director of the USA National Phenology Network, which tracks seasonal events like flowering and migration. Citizen scientists are encouraged to use the network's [Nature's Notebook] (https://www.usanpn.org/natures_notebook) to help collect information of plans and animals.