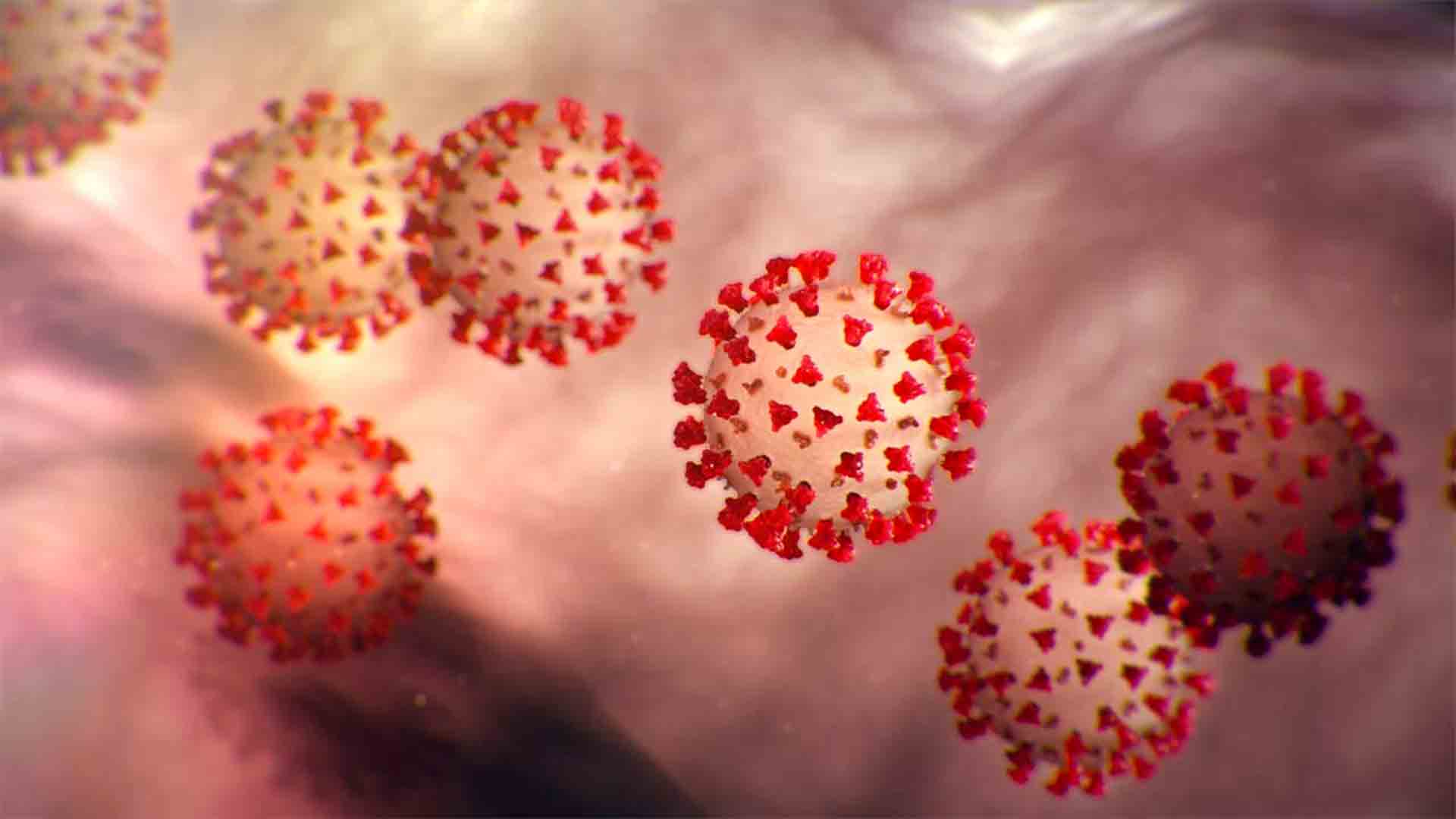 A Centers for Disease Control illustration of the novel coronavirus that causes COVID-19.
CDC
Arizona had the highest rate of COVID-19 deaths in the nation over three years, according to a research analysis published in March in the medical science journal The Lancet.
"I think Arizona is a state with inequality, some poverty, and ultimately some of the vaccination rates and behaviors didn't line up to have good outcomes," said Joseph Dieleman, a professor and senior author of the study, in a video news release.
Arizona residents were less likely to be vaccinated, wear masks and maintain social distance, according to researchers in a peer-reviewed study.
The study says Arizona recorded 581 deaths per 100,000 people from Jan. 1, 2020, to July 31, 2022, the highest rate by far among states in the U.S., where the national rate was 372 deaths per 100,000. Hawaii had the lowest rate, at 147 per 100,000.
The report said Arizona's death rate was similar to that of the three nations with the highest coronavirus death rates in the world – Russia, Bulgaria, and Peru.
The study adjusted state death rates to account for age variations in each state's population. But even at the unadjusted rate, Arizona was fourth-highest, with 539 deaths per 100,000, trailing West Virginia with 575, Mississippi with 550, and Alabama with 540.
In three years, 33,225 Arizonans have died of COVID-19, according to the Arizona Department of Health Services website. AZDHS officials did not respond to emailed requests for comment.
"The more robust a health system, the better a state performed in the pandemic, but only in states where the public was willing to make use of health care services for vaccination or to get early treatment for their conditions," said Dieleman, an associate professor at the University of Washington's Institute for Health Metrics and Evaluation, in a statement to Axios.
The study also aligns with previous research that found Latinos and Blacks were more likely to die of COVID-19 than other racial groups. One out of four Arizonans who died were Hispanic, according to ADHS data, which is higher than the percentage of people who identify as Hispanic in the census.
The Lancet researchers analyzed other factors such as poverty rates, education levels, access to quality health care, and levels of interpersonal trust, in order to better understand the number of COVID-19 illnesses and deaths. The higher the poverty rate and lower the average education level of a state, the more infections it saw.
The Census Bureau said nearly 13% of Arizonans lived in poverty in 2022, compared to 11% for the U.S. as a whole. Nationally, nearly 34% of people had at least a bachelor's degree, compared to 31% in Arizona.
"This report is great because it really backs up and gives scientific evidence to the things we already thought about," said Will Humble, executive director of the Arizona Public Health Association. "It takes away the argument that our state just has an older population and that's why we had high COVID death numbers, and instead looks at the whole picture."
The report also details how race plays a role in the number of COVID deaths and illnesses.
"Many of the worst-performing states and territories in our study are also those with the highest populations of people identifying as Black (Washington, DC; Mississippi; and Georgia), Hispanic (Arizona and New Mexico), or American Indian and Alaska Native (Idaho, Nevada, Alaska, Wyoming, and Montana), " the researchers wrote in The Lancet report.
COVID-19 continues to kill. ADHS regularly reports virus updates.
Since March 5, at least 27 people have died.