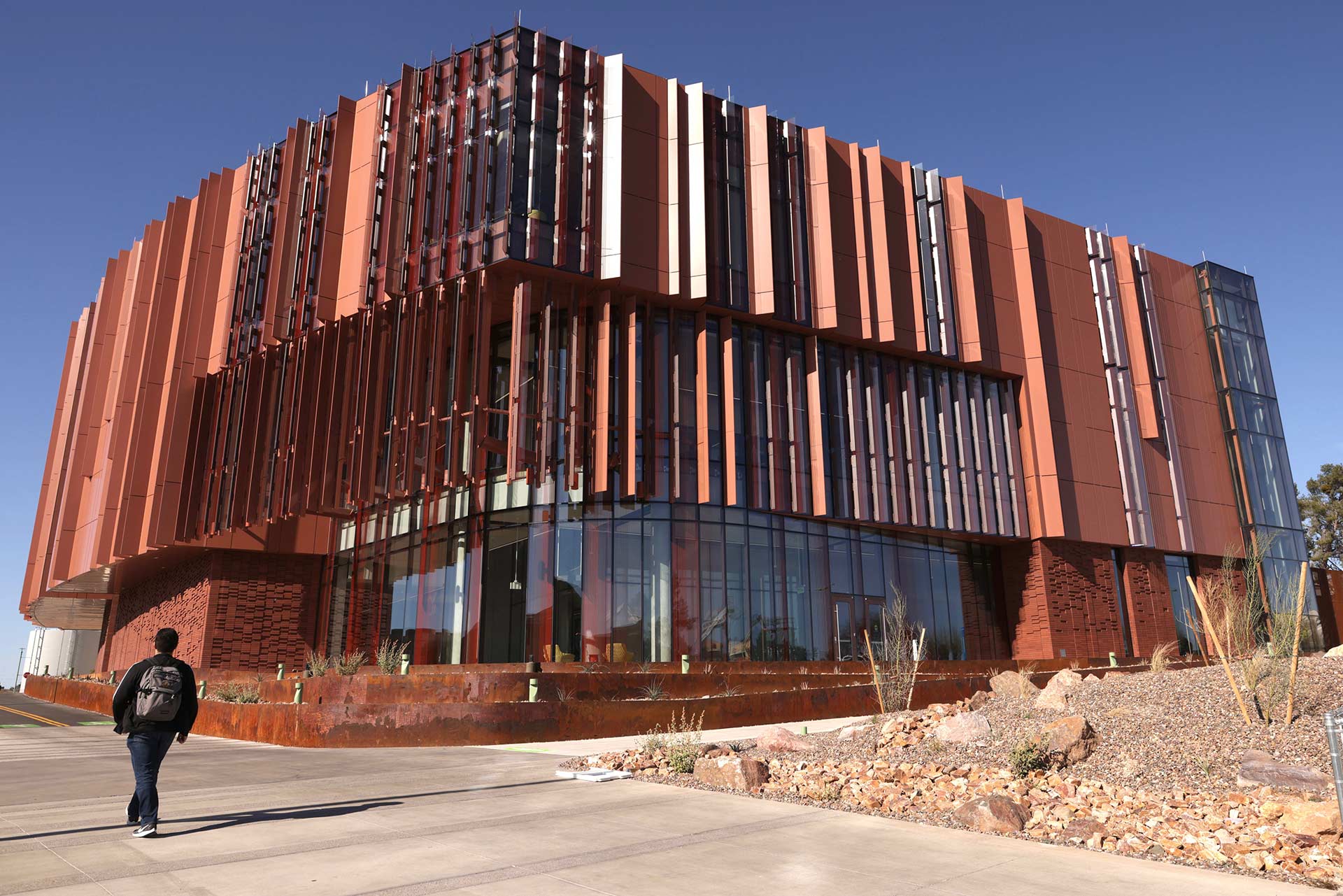 The three-story, 89,000-square-foot Applied Research Building will provide new research capabilities with state-of-the-art equipment and technology.
Chris Richards, University of Arizona
The University of Arizona has unveiled a new three-story, 89,000 square foot Applied Research Building. The $85 million building will be the new home for the University of Arizona Space Institute.
It showcases the latest technology that will be used for innovations in space exploration and advanced manufacturing. The additions will also give students increased opportunities for hands-on experience with the latest technology. New changes include:
Anechoic chamber that prevents radio waves from bouncing to allow the testing of experimental antenna
Mission operations center that is capable of NASA Class D missions and balloon-borne missions
CubeSat Laboratory dedicated to creating nanosatellites and small space instruments
40-foot ceiling High Bay facility that will allow the assembly and testing of high-altitude stratospheric balloons
The facility also showcases a thermal vacuum chamber, the largest found at any university in the world. That will be used to replicate pressure and temperature conditions that are found in outer space so materials may be tested before leaving Earth's atmosphere. Designed to be seen from Speedway, the building's developers say the goal is to connect the public with UA's research.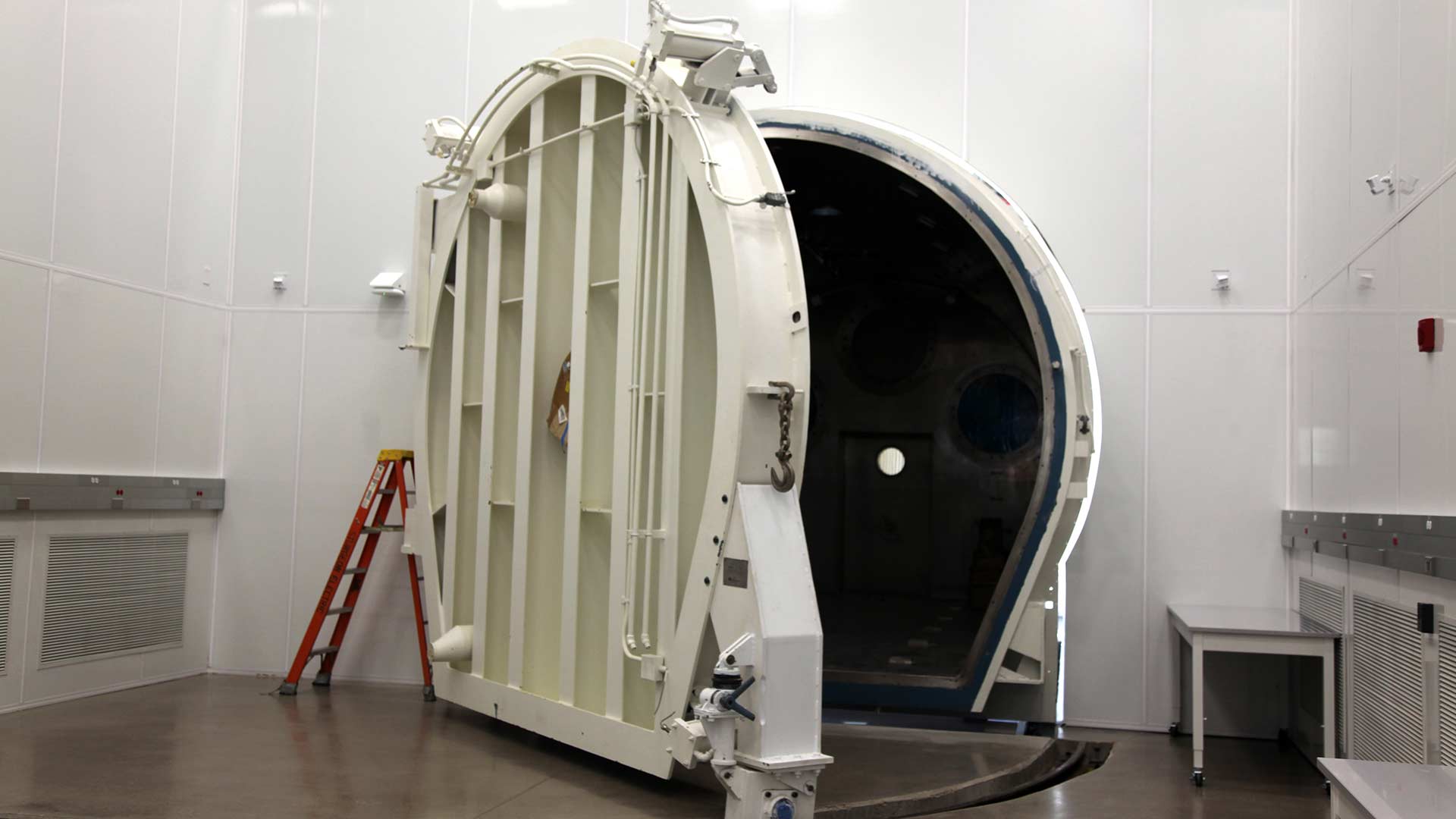 The University of Arizona's new thermal vacuum chamber is the largest of any university in the world. It will be used to simulate both the pressure and temperature conditions found in space to test materials.
Paola Rodriguez/Arizona Public Media
UA Senior Vice President for Research and Innovation Elizabeth Cantwell says that this type of work has been in UA's blood for generations. But, the work has changed over time calling for an upgrade.
"This building represents for us not merely innovation, but the ability to continue to be in the game of the leading edge of space research,...manufacturing and…delivering the kind of technology we've delivered for well over 100 years," Cantwell said.
Cantwell says this new opportunity will not only benefit the university but it will also help the state.
"We are enhancing the capacity for the state of Arizona to bring other companies that need these kinds of services here to live and work in Arizona."
The building will bring together several interdisciplinary university programs under one roof as well as centralize different laboratories used for space innovations.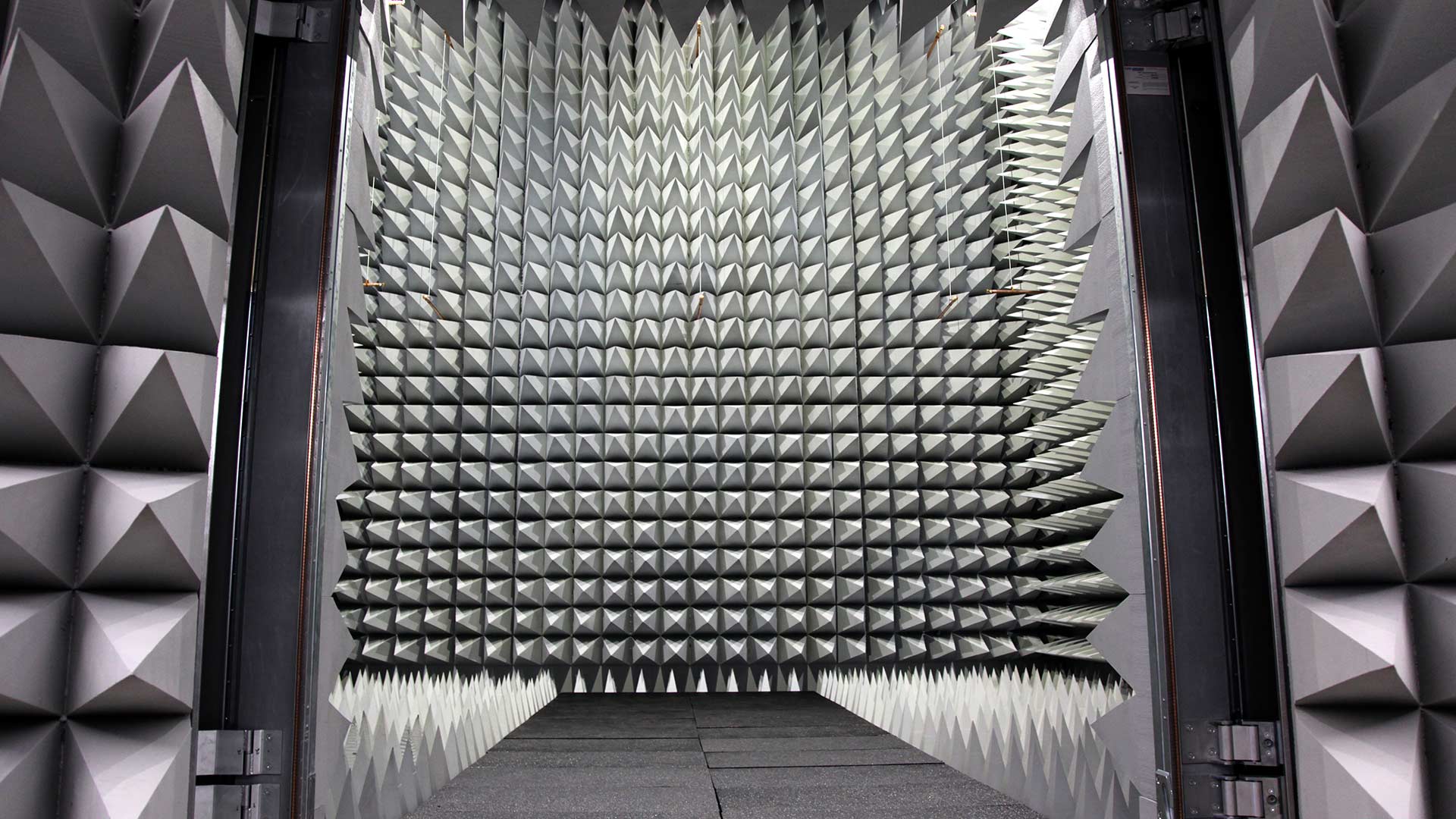 The anechoic chamber is a non-reflective, echo-free room that will keep radio waves from bouncing. It will be used to test the performance of experimental antennae.
Paola Rodriguez/Arizona Public Media