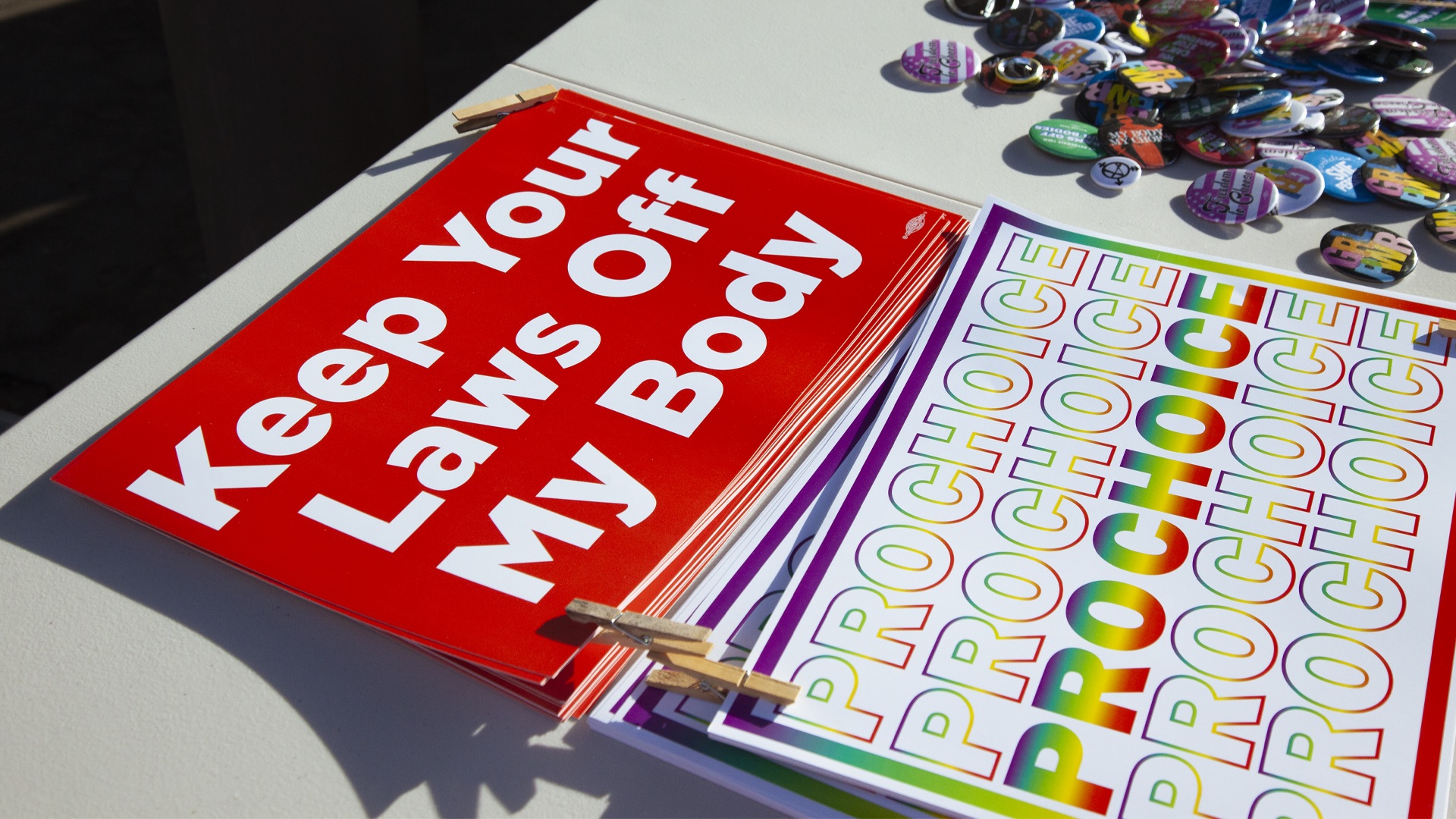 Gage Judd/AZPM
Attorney General Kris Mayes has announced that Arizona will not be affected by a federal judge's ruling in Texas that places an injunction against Mifepristone, an oral medication used to end pregnancies.
The drug is also known as RU-486 and Mifeprex.
In a Friday night ruling, Texas District Judge Matthew Kacsmaryk made an unprecedented decision that aims to suspend the Food and Drug Administration's approval of Mifepristone. The drug was first approved in 2000 and is one of two medications used in the most common form of abortion regimen in the United States. If an appellate court does not intervene within seven days, the approval of the drug will be stayed and effectively be unapproved.
Read the ruling that places an injunction against mifepristone.

View at Google Docs
|

Download File
However, in a separate suit that directly applies to Arizona as well as 16 other states and the District of Columbia, a federal judge issued a separate injunction against the Food and Drug Administration from reducing the availability of the abortion medication.
Read the ruling that orders the FDA to not change the availability of mifepristone.

View at Google Docs
|

Download File
The multi-state coalition of plaintiffs first filed suit in late February saying that the FDA is "singling out one of the two drugs used for medication abortions for excessively burdensome regulation, despite ample evidence that the drug is safer than Tylenol."
"I joined this challenge to protect Arizonans' access to mifepristone, which has a long record of safe and effective use by millions of Americans over the last 23 years," Mayes said in a press release.
In Arizona, 99% of non-surgical abortion procedures used the drugs Mifepristone and Misoprostol, according to the Arizona Department of Health Services 2021 annual abortion report. Mifepristone blocks the hormone progesterone, which breaks down the uterine lining causing a pregnancy to stop. The second part of the procedure requires the patient to take Misoprostol, which causes the uterus to contract emptying it.
Mayes says Kacsmaryk's decision "flouts two decades of science and consensus in the medical community, and it will cause needless pain and suffering for patients."
"By dismissing pregnancy as merely a 'normal' and 'natural' process and minimizing its potential health risks, Judge Kacsmaryk insults patients and families nationwide," Mayes said.
New Multistate Brief Against Texas' Federal Judge Ruling
On Monday, Mayes joined 24 other Attorney Generals in a new multi-state coalition to challenge Kacsmaryk's decision that would restrict medication abortion access nationwide. The brief warns that "revoking federal approval for Mifepristone will drastically reduce access to safe abortion care and miscarriage management for millions of people."
The group is urging the appeals court to continue to stay the lower court's decision.
In their brief, they write that Kacsmaryk's ruling "undermines the integrity of the FDA-approval process not only for this drug but also for thousands of other FDA-approved drugs used by amici States' residents to treat or manage a range of medical conditions."
If the ruling is upheld, it will be the first time a court ordered the FDA to reverse its approval of a drug.
Read the multi-state brief.

View at Google Docs
|

Download File