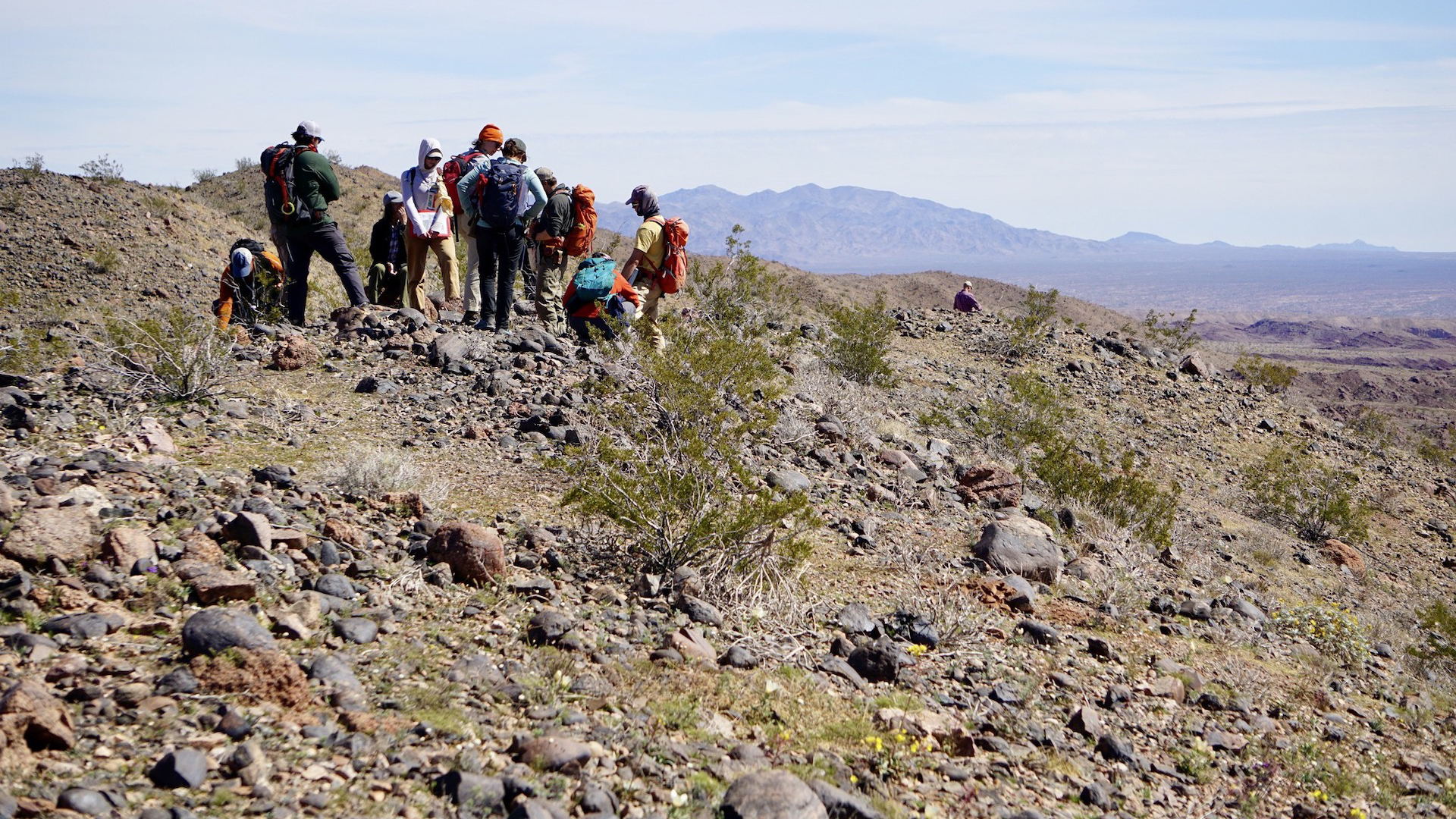 UA Geosciences professor Paul Kapp leads a regional structural geology class in the Orocopia Mountains of southern California, March 2023.
Liam O'Connor | UA Geosciences
Science at University of Arizona is receiving top honors again. This time U. S. News and World Report is recognizing UA among the nation's best in Management Information and Geosciences.
The magazine's ranking for the best graduate schools in the country puts the management information program number one among public universities. It comes in at number 3 overall, just behind Carnegie Mellon University and M. I. T. Programs in UA's department of Geosciences ranked second among public universities and fourth overall.
The management information program is part of the Eller College of Management while Geosciences is offered through the university's College of Science.
Each year, U. S. News and World Report ranks graduate schools and programs nationally based on expert views about program excellence. It also utilizes statistical indicators, which measure the quality of a school's faculty, research, and students.