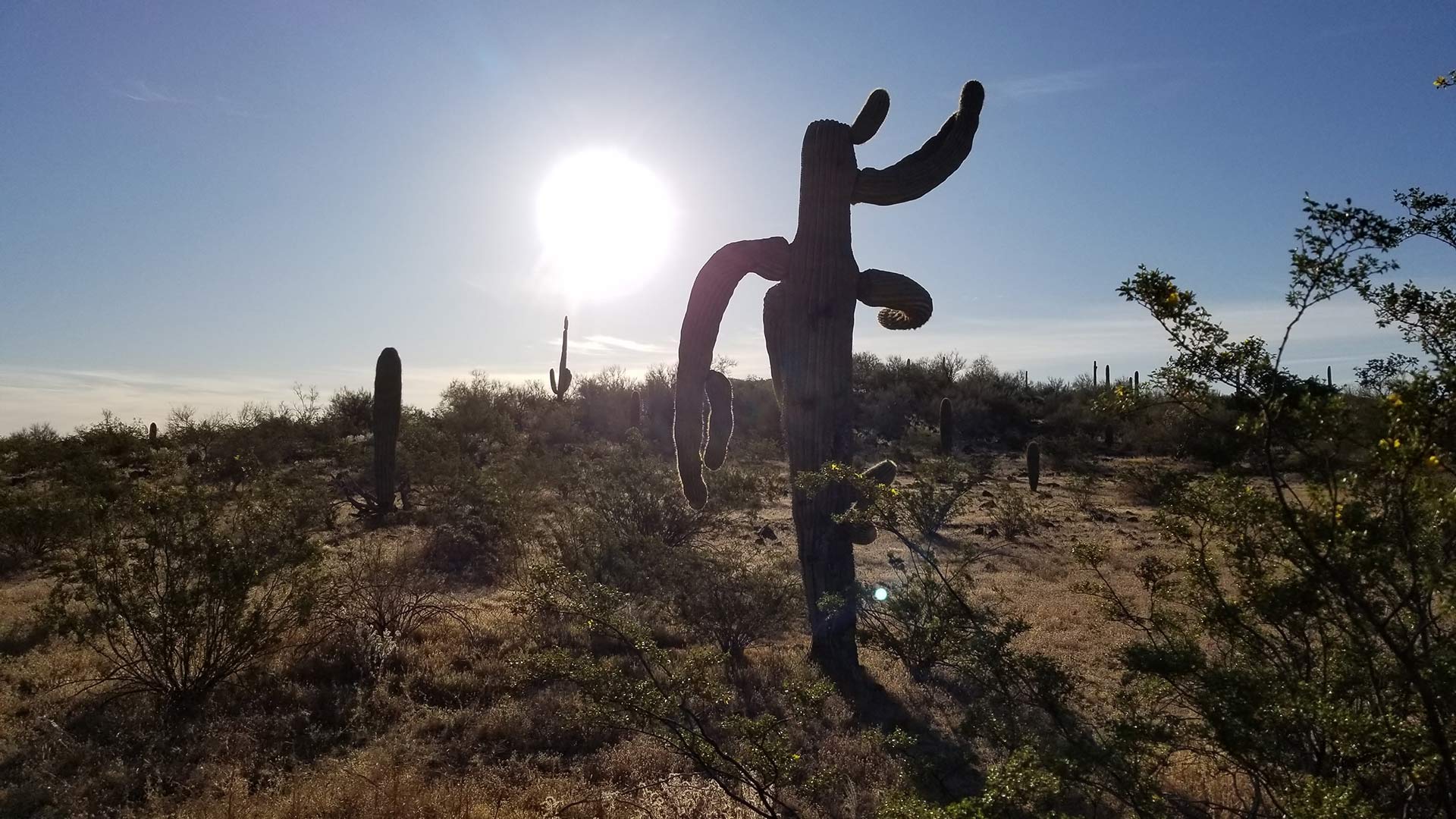 The sun shines harshly behind a saguaro cactus.
AC Swedbergh/AZPM
Tucson broke the ice Sunday afternoon according to the National Weather Service.
The weather service office in Tucson sent out a Tweet Sunday afternoon announcing that at 1:59 PM the official temperature at the airport was 100 degrees, marking the first time in 2023 that Tucson had officially reached 100 degrees.
It was less than three weeks between the time that Tucson first hit 99 and the first 100-degree reading of the year, according to the weather service.
According to the National Weather Service, the Tucson metro area sees about 68 days a year with temperatures of 100 degrees or higher.