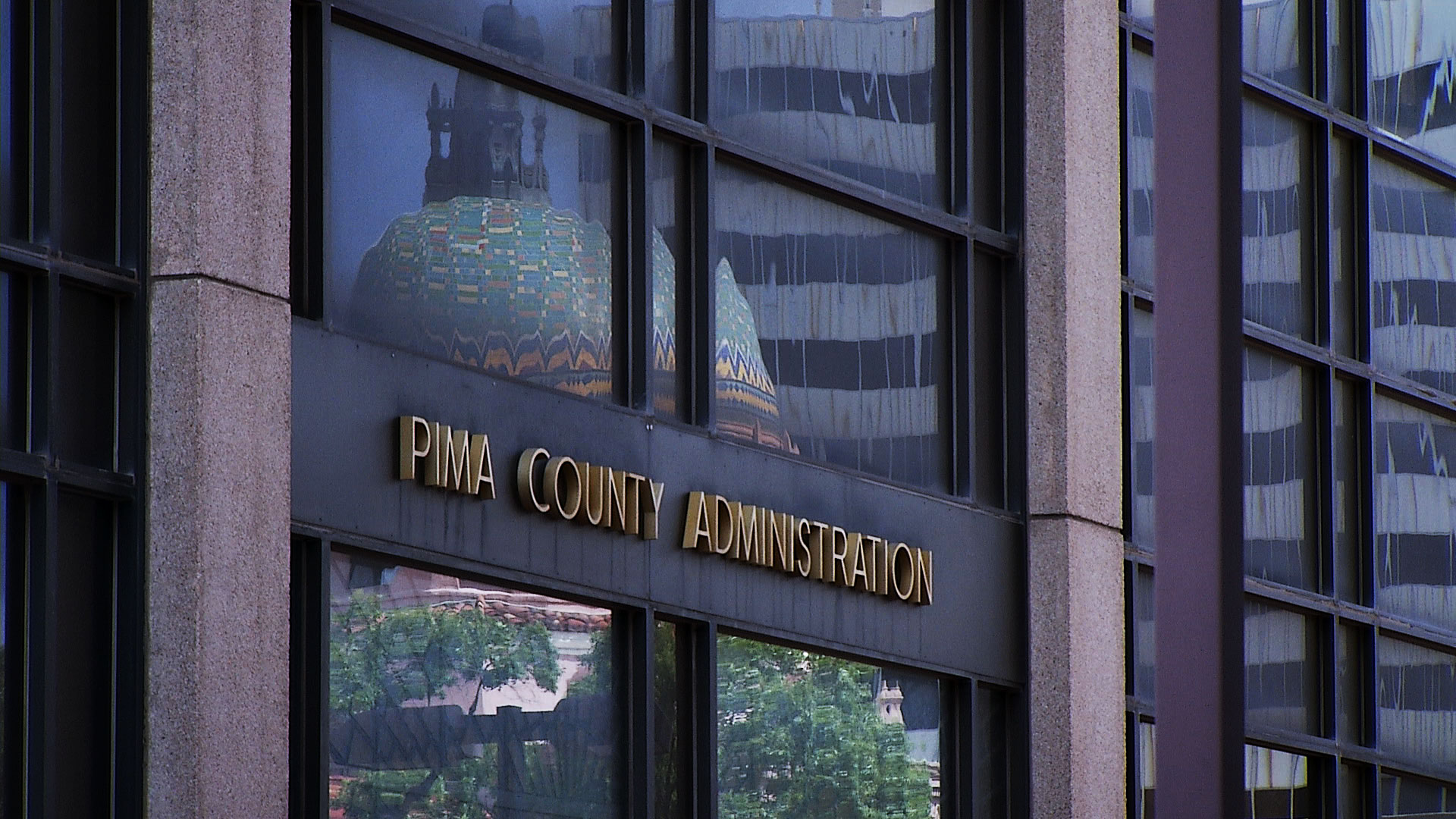 File image of the Pima County Administration Building in downtown Tucson.
AZPM Staff
The Pima County Board of Supervisors spent time at Tuesday morning's meeting talking about how to combat violence against indigenous women and girls.
County Supervisor Adelita Grijalva read a statement proclaiming May 5 "A Day of Awareness of the Epidemic of Missing and Murdered Indigenous People."
"Pima County joins with the federal government, the State of Arizona, and other jurisdictions striving to spur awareness of missing and murdered indigenous persons and has determined that an immediate and coordinated response to address this crisis is required," she said.
Native American rates of murder, rape, and violent crime are all higher than national averages, and nationally Native American women make up a significant portion of missing and murdered people, according to the U.S. Department of the Interior Indian Affairs.
In 2017 the Urban Indian Health Institute, a division of the Seattle Indian Health Board, released a study that found Tucson ranked fourth in the nation for the number of cases of missing and murdered indigenous women.
Pima County's proclamation follows the United States Senate, which in 2018 declared May 5 to be a national day of awareness.
Co-founder of community-based Indivisible Tohono April Ignacio says they are grateful the county is recognizing the issue but that a proclamation is the bare minimum.
"We want to acknowledge that Tucson is finally taking some sort of a responsibility by acknowledging because not acknowledging is to perpetuate the violence that continues in our community," Ignacio said.