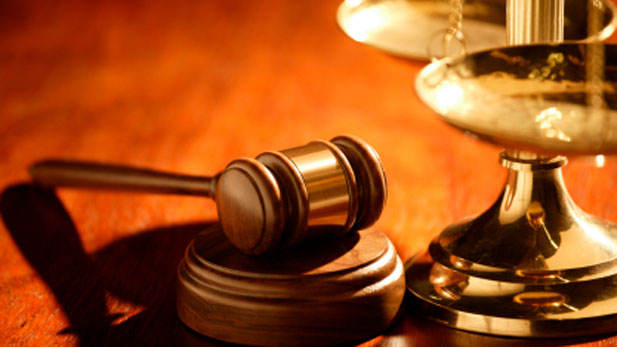 A judge dismissed Arizona state Sen. Wendy Rogers' restraining order against a reporter Wednesday, saying that the investigative journalist's conduct did not rise to the level of harassment.
"I don't think there is a series of events directed at Sen. Rogers that would cause a reasonable person to be seriously alarmed, annoyed or harassed even if she in fact was," Judge Howard Grodman said after a hearing in Flagstaff Justice Court. "The strongest point is investigative reporting is a legitimate purpose. lt just is."
A different judge approved the Republican lawmaker's request for an injunction last month against reporter Camryn Sanchez, sparking an outcry from journalists and First Amendment advocates. The hearing was held without any notice given to Sanchez.
Rogers filed a petition for an injunction after Sanchez, who covers the Senate for the Arizona Capitol Times, began investigating whether Rogers' primary residence was in her legislative district.
The district encompasses a portion of northern Arizona, including Flagstaff. Financial disclosure forms state Rogers lives in a mobile home in Flagstaff. Sanchez found public property records indicating Rogers and her husband bought a home in the Phoenix suburb of Chandler in January, according to the newspaper. They also signed a trust document stating she lives in nearby Tempe.
Sanchez approached both Chandler and Tempe homes last month to inquire if Rogers or anyone in her family was present and to talk to neighbors.
Rogers cited the interactions and an instance in February when Sanchez approached her on the Senate floor with questions as evidence of harassment. She claimed Sanchez had been verbally warned last year not to go up to her there.
Sanchez said in testimony that nobody gave her such a warning last year.
Based solely on Rogers' testimony, a judge rejected banning Sanchez from the Senate but granted a request she stay away from Rogers' homes for one year. Rogers opted for that rather than waiting to hold a hearing where Sanchez could be present.
"The idea here is for the person to learn their lesson and then leave the situation alone, correct?" Rogers told the judge at the time, according to audio from the hearing. "I assure you; we've tried to be diplomatic and reasonable up to this point. When someone comes to your house, that's just over the top."
It is common practice for journalists covering statehouses to go up to lawmakers on the floor.