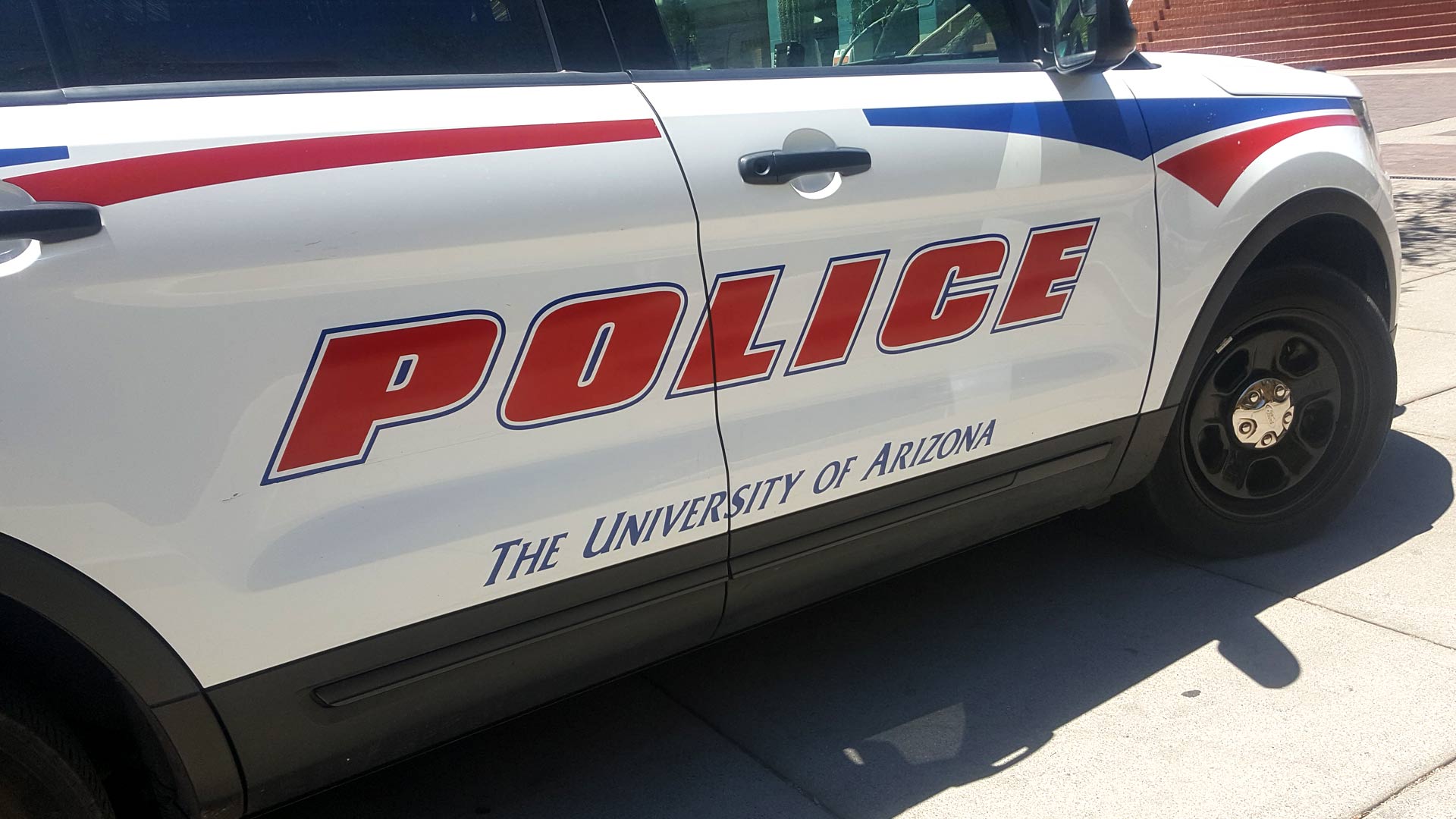 A UAPD vehicle parked on campus, outside of the Second Street Garage.
AZPM Staff
New leadership is underway at the University of Arizona Police Department after Chief Paula Balafas stepped down earlier this month. Oro Valley Police Department Commander Chris Olson will now be heading the station in an interim role.
Olson, who began his career as a UAPD officer, will be the third police chief at the university in a little over a year. But he says that does not deter him from taking on the challenge.
"When the call came, and the opportunity came to be here, I wanted to be here for them," Olson said. "I want to be here for the men and women of UAPD because they were my first love. I was hoping, and I'm hoping that it's my face and my presence would kind of settle and stabilize things so we can actually get to work."
His appointment comes after campus police faced scrutiny over its response to events leading up to and after an on-campus shooting that killed UA Professor Thomas Meixner. In a recent external campus security report, it was found that UAPD had multiple opportunities to intervene and apprehend the shooting suspect before the incident. Olson says that a non-responsive, out-of-sight out-of-mind approach is a problem and needs to be changed.
"We want to make sure that when we have an issue like this, that we are tenacious, we don't take our eye off the ball, and we see it through. And that's a cultural change within the organization," he said. "We will not do that again I assure you. If we need to get a guy, we will get the guy."
However, despite community concerns, he says that UAPD will not be militarized. He envisions a department where officers will be engaged with the community.
"High visibility, engagement is not over policing. It's not militarization. The one thing that stops a bad guy from doing harm is a uniformed police officer."
Olson will be reporting to interim Chief Safety Officer Steve Patterson until someone fills the position in a permanent role in the future.