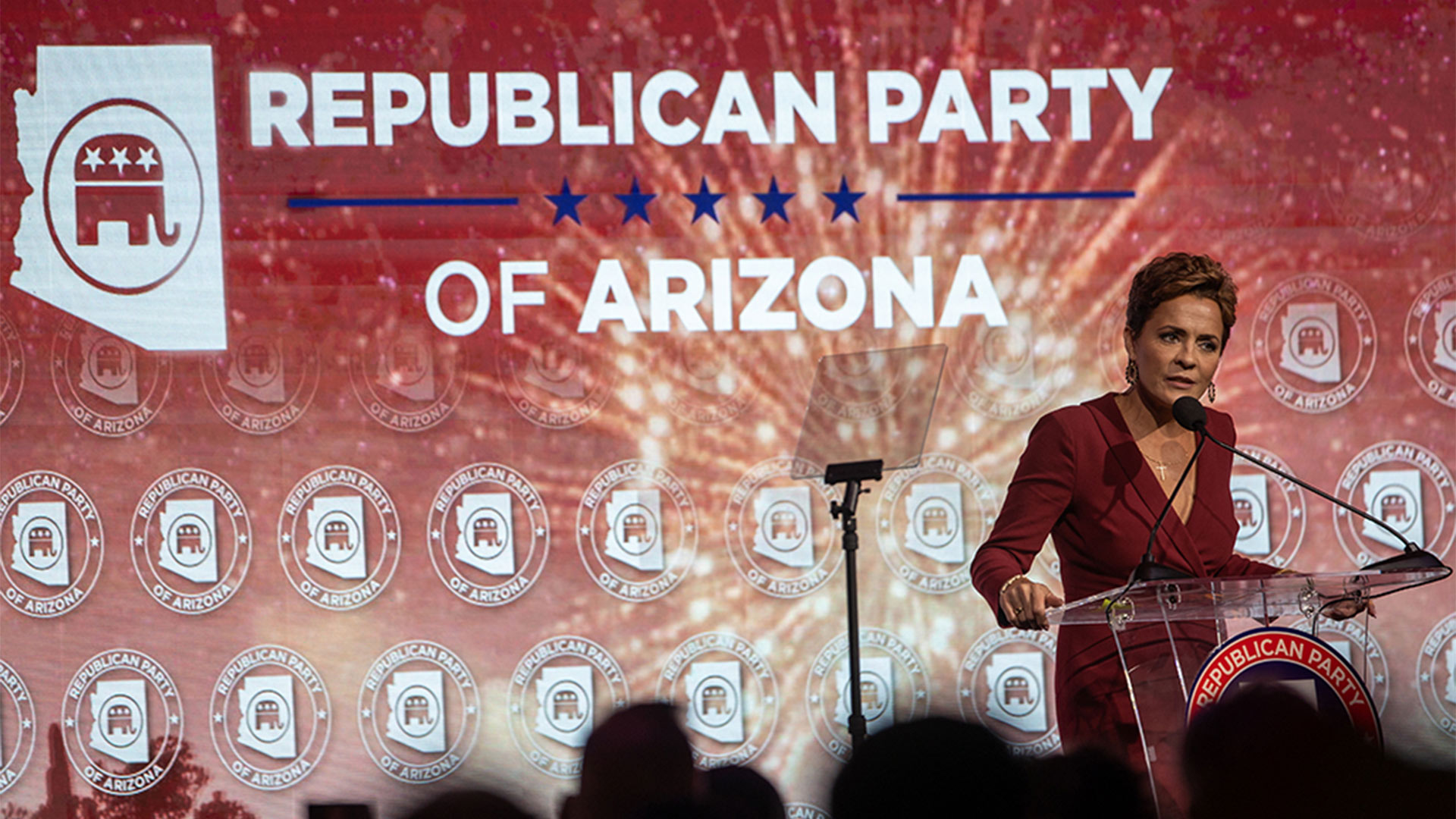 Kari Lake during the watch party for Arizona Republicans at the Scottsdale Resort at McCormick Ranch on Nov. 8, 2022.
Drake Presto,Cronkite News
The last remaining election misconduct claim by Kari Lake, the 2022 Republican candidate for Arizona governor, is playing out in court as state officials and the Democratic governor asked a judge to throw out the case Friday.
Lake was among the most vocal of last year's Republican candidates promoting former President Donald Trump's election lies, which she made the centerpiece of her campaign. While most other election deniers around the country conceded after losing their races in November, Lake did not.
Courts have dismissed most of the former TV anchor's lawsuit. On Friday, a judge heard arguments on whether or not Lake's final claim should move ahead to a trial next week.
Attorneys representing Arizona election officials and Democratic Gov. Katie Hobbs say Lake's allegation that the election was rigged is based on unsubstantiated speculation.
Lake's lawyers say there was a flood of mail-in ballots in Maricopa County, home to more than 60% of the state's voters, at a time when there were too few workers to verify ballot signatures. Her attorneys say the county ultimately accepted thousands of ballots that had been rejected earlier by workers for having mismatched signatures.
The Arizona Supreme Court revived her claim challenging the application of signature-verification procedures, reversing a lower court decision that found she waited too long to raise that claim.
The state Supreme Court sent the claim back to the lower court to decide if there is another reason to dismiss it, or if Lake can show that enough votes were affected to change the outcome of the election, which she lost by over 17,000 votes.
Lake alleged at least 164,000 illegal votes were counted, according to filings by her attorneys. Three signature verification workers have said they experienced rejection rates due to mismatched signatures on 15% to 40% of the ballots they encountered.
"The math doesn't add up," said Kurt Olsen, one of Lake's attorneys.
Opposing attorneys said the workers' speculation doesn't amount to a violation of the law or misconduct by election workers and raised questions about whether the three workers truly knew the ultimate outcome of the ballots they had flagged.
Abha Khanna, one of the attorneys representing Hobbs, said Lake's allegations are "wholly untethered to reality."
Earlier in her lawsuit, Lake had focused on problems with ballot printers at some polling places in Maricopa County. The defective printers produced ballots that were too light to be read by the on-site tabulators at polling places. Lines backed up in some areas amid the confusion. Lake alleged ballot printer problems were the result of intentional misconduct.
County officials say everyone had a chance to vote and all ballots were counted because those affected by the printers were taken to more sophisticated counters at election headquarters.
In mid-February, the Arizona Court of Appeals rejected Lake's assertions, concluding she presented no evidence that voters whose ballots were unreadable by tabulators at polling places were not able to vote.
The state Supreme Court declined on March 22 to hear nearly all of Lake's appeal, saying there was no evidence to support her claim that over 35,000 ballots were added to vote totals. Earlier this month, the court sanctioned Lake's lawyers $2,000 for making false statements when saying more than 35,000 ballots had been improperly added to the total ballot count.