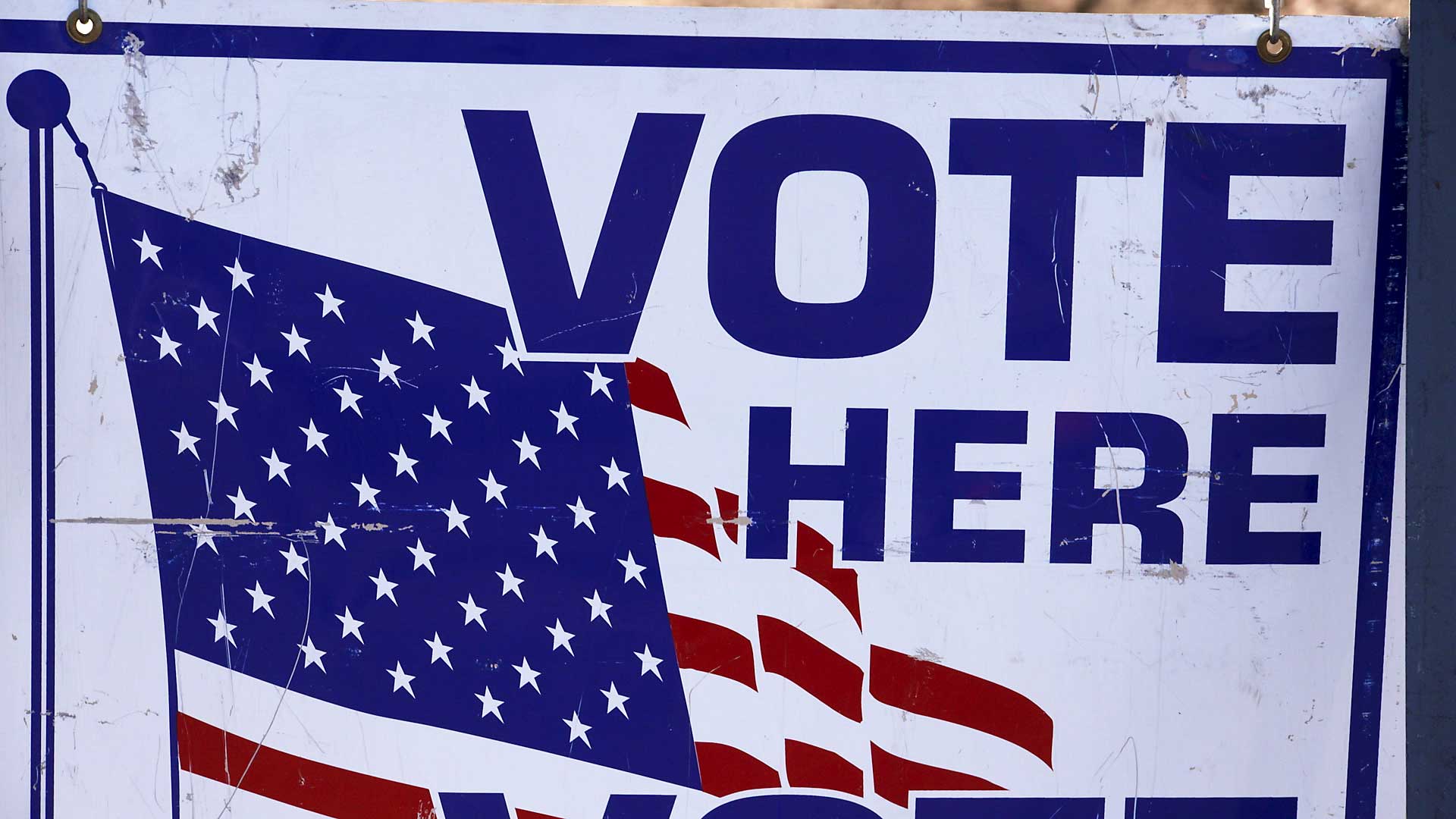 A vote here sign outside of a polling place in Tucson. November 2020.
John DeSoto/AZPM Staff
Cochise County and the City of Tucson will hold two separate all-mail special elections on Tuesday.
In Tucson, voters will decide whether to renew Tucson Electric Power's agreement to use city-owned easements for another 25 years. The new agreement would add a fee to fund a large powerline project running through central Tucson and also put money in the coffers of the city's climate initiative.
Proposition 412 would continue existing franchise fees, while also adding a 0.75 percent "Community Resilience Fee".
In Cochise County, the election calls voters to answer a question about adding a jail district and a temporary half-cent sales tax for 25 years to fund a new county jail.
Since both elections are conducted by mail, if you still have a ballot do NOT put it in the mail. All ballots must be received by 7:00 PM on Election Day by election officials.
The maps below show locations where you can cast a ballot in-person on Election Day.