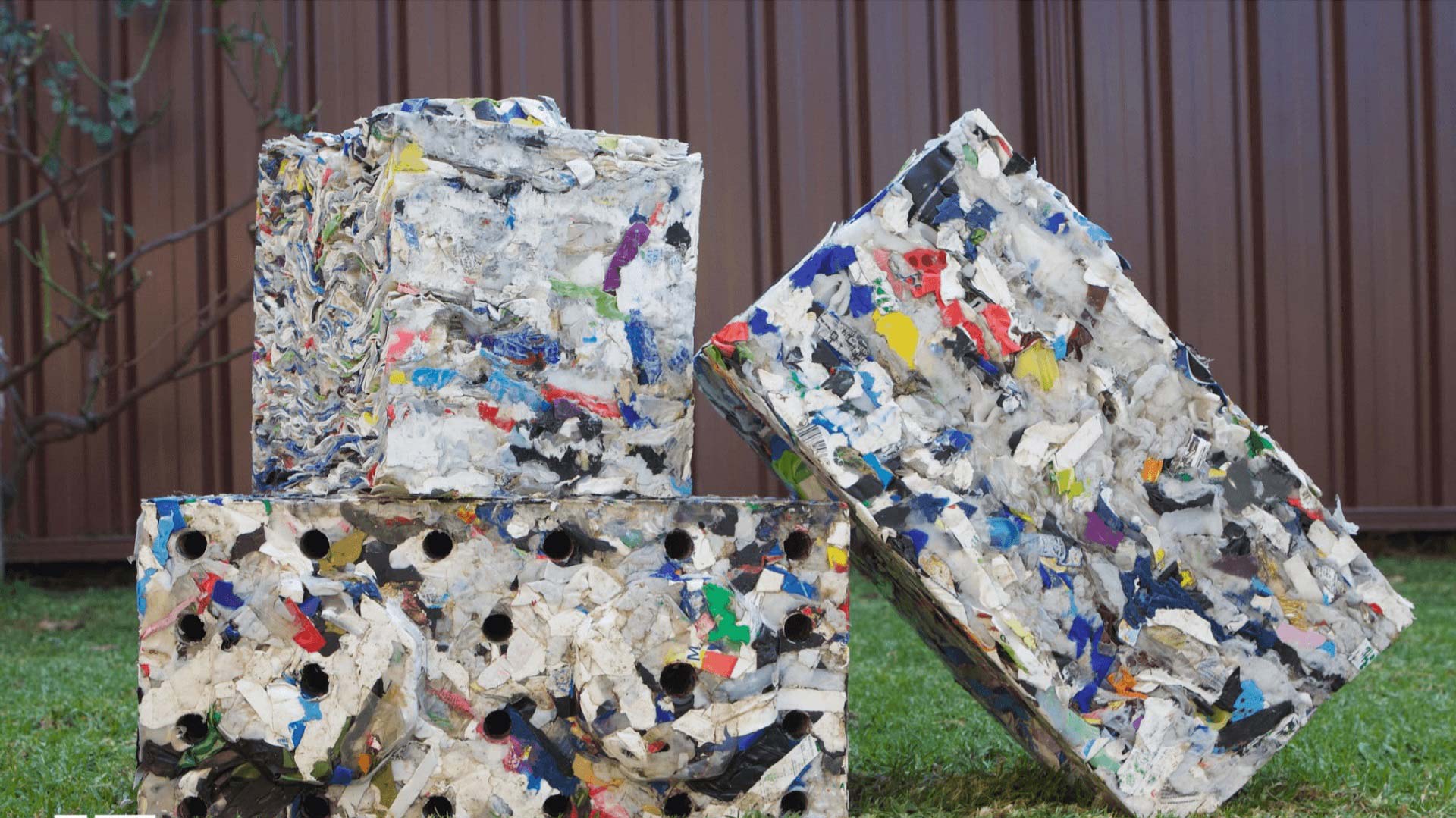 ByBlocks, produced by ByFusion from non-recyclable plastic waste.
ByFusion
Plastic will no longer go to waste in Tucson. The city has approved a contract with a California company, ByFusion, to turn disposed plastic into construction-grade building blocks.
Over the next four years, the city of Tucson will spend $1 million for the initiative as well as $2.4 million for a new facility at the Los Reales Sustainability Campus. The new ByBlock facility will house ByFusion's operations and eventually include office or storage space. As a part of the agreement, 10% of ByBlock's production will be supplied to the city.
Council member Steve Kozachik says the idea first came from a constituent in March of 2022 and has since gained popularity among residents and even other cities.
"We're under people's microscope," Kozachik said. "Other people are watching what we're doing and they are a part of a grand experiment that really is trying to address an international problem. The city of Tucson is the tip of that spear."
Last August, the Ward 6 office launched a pilot program to see if this type of project would gain community support. The goals of the launch were to divert 20 tons of landfill-bound non-recyclable plastic and to have 500 residents pledge to end plastic waste. Kozachik says that, in the test-run alone, Ward 6 collected upwards of 93 tons of plastic–surpassing their initial goal.
"The community is clearly involved in this and supportive of this…they have stepped up to the plate and said we want to be a part of this solution."
Kozachik says Tucson's agreement will make it the first in the world to expand this program into a city-wide service.
"This will be the first. It certainly will not be the last because other jurisdictions are facing the same problem that we're facing," he said. "Nobody has a solution for the non recyclable plastics that are simply filling the ocean, the landfill (and) the sides of the roads. We're demonstrating that there is a productive use for them."
To collect materials for the initiative, the city will provide bins for the non-recyclable plastic waste at its four neighborhood recycling centers in addition to collection bins at Fire Station 15 located at 2002 S. Mission Road, the Los Reales Landfill and the Ward 6 office.