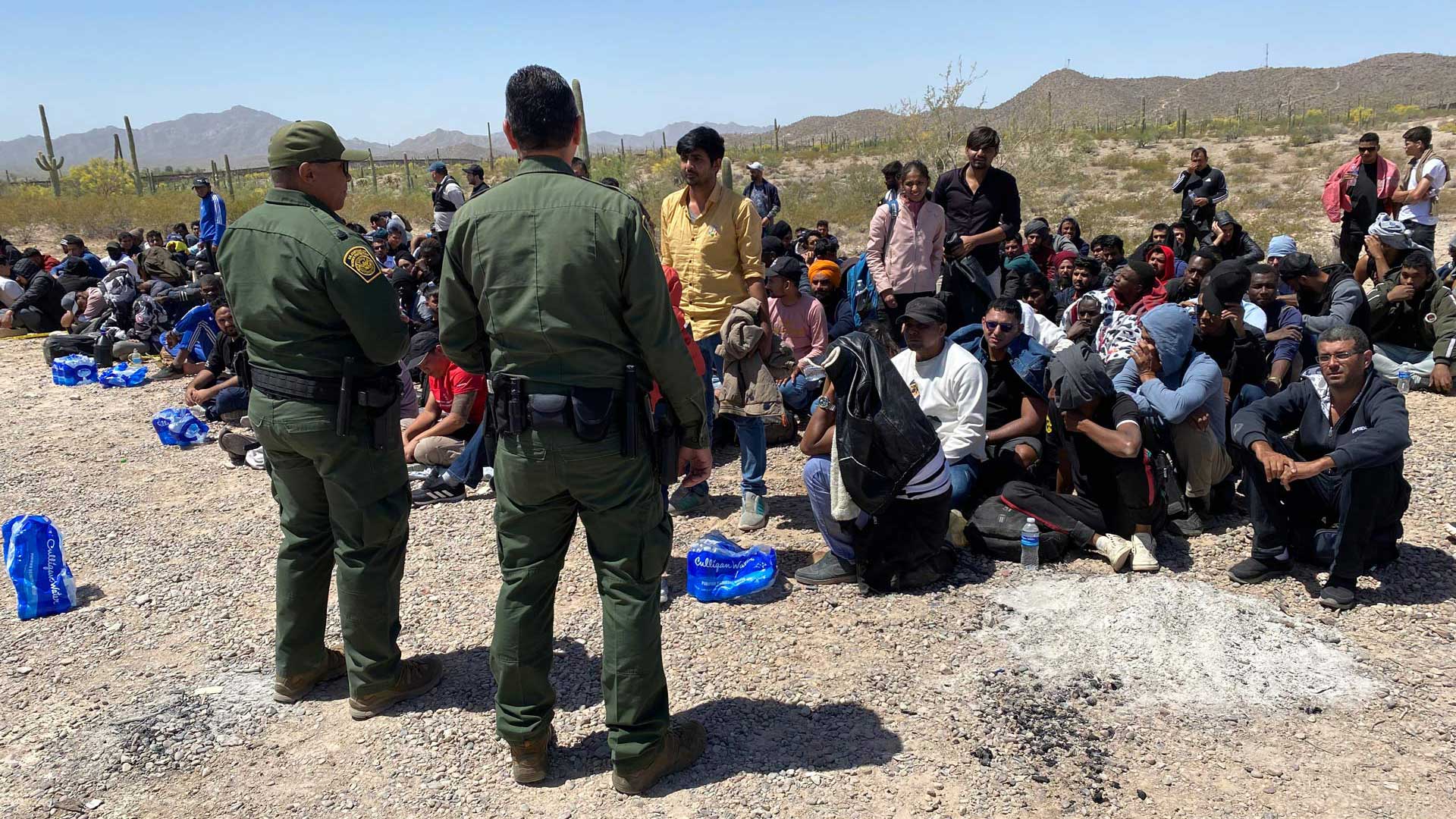 Border officials process 241 migrants who crossed the border near Ajo, Arizona, on May 10, 2023, the day before the end of Title 42.
Danyelle Khmara
Border officials apprehended migrants about 49,000 times who crossed the U.S-Mexico border in Arizona in April, the month before the end of Title 42, a slight increase from March, according to federal data released Wednesday.
The public health policy called Title 42 allowed border officials to immediately expel migrants from the country. The policy ended late last week and new border restrictions went into place.
The April data also shows that the number of migrants from India who crossed the southern border into Arizona has continued to increase drastically to about 7,000 apprehensions in April.
A 21-year-old Indian man who only wanted to be identified by Sachin, his first name, said he fled India on Jan. 26 because of political persecution that put his life in danger.
After traveling through Central America and Mexico by bus and on foot, he crossed the border near Lukeville, Arizona, the day before Title 42 ended, and was processed by Border Patrol along with 240 migrants who had crossed that day or the day before.
Sachin said he didn't know anything about Title 42 or any upcoming policy changes.
"I hear that the USA is the safest country in the world, so I traveled here," he said. "I tried to stay in the previous countries but they are not good."
Sachin plans to stay with a family friend in California and hopes to ask for asylum.