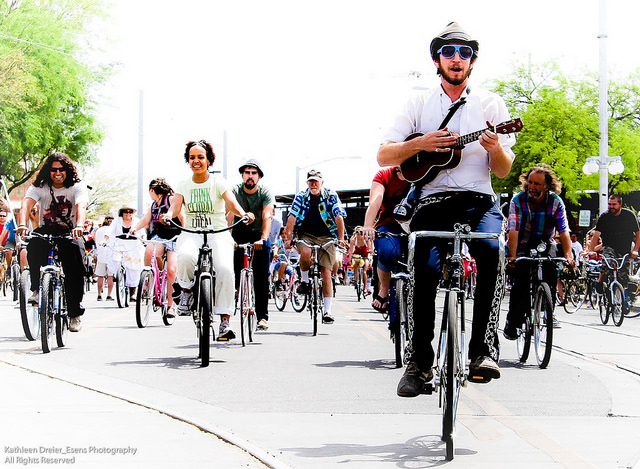 Photo courtesy: Living Streets Alliance
With World Naked Bike Ride happening this month, a recent study found that three Arizona cities made the list of the 10 worst places for naked biking.
Surprise, Arizona, ranked worst, out of the 200 biggest cities in the U.S., for those who want to brave the urban outdoors wearing nothing but their tennis shoes.
Glendale ranked third worst, and Chandler was ninth.
Tucson fell in the middle at 106th place, out of the 200 cities in the study — which to the surprise of no one, also earned it the title of best city in Arizona to bike in the nude. The city ranked high for being both cyclist friendly and high in naked-biking popularity, and it ranked low in safety and nudist-friendliness.
As well, Arizona apparently has the most severe penalties for public nudity violations, according to the study.
The study, by LawnStarter, ranked the best and worst cities for naked bike riding in 2023 based on metrics that include: most nudists per 100,000 residents and fewest sex offenders, most cyclist friendly, most sunshine, and most Google searches for naked bike rides.
Tempe was close behind Tucson in 109th place.