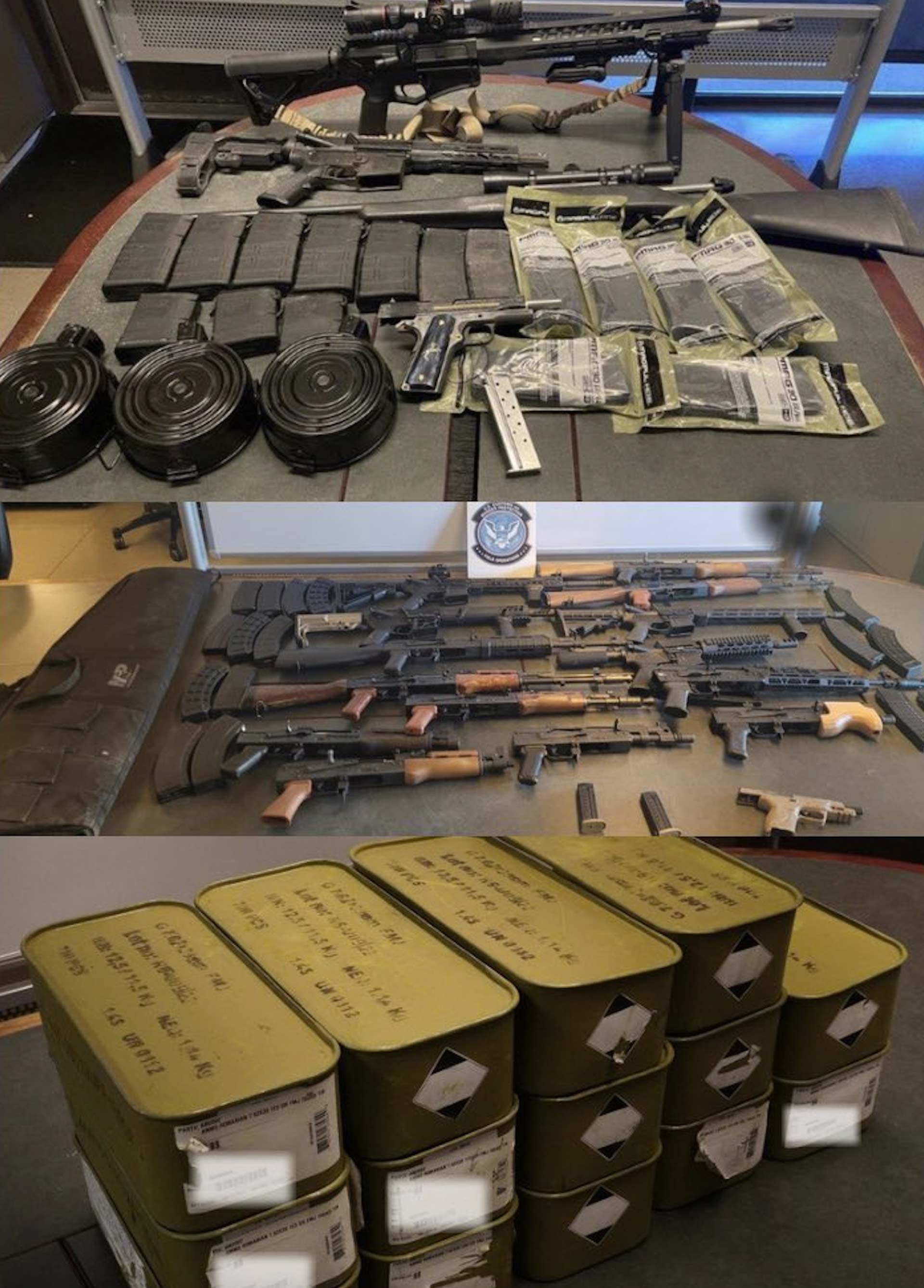 Border officials in Nogales seized more than a dozen assault rifles, a record for the year, and nearly 10,000 rounds of AK-style ammunition during the second week in June. The weapons and ammunition were being smuggled into Mexico.

Courtesy Customs and Border Protection
Border officials at the Nogales port of entry made three significant weapons seizures last week — all being smuggled southbound.
Customs officers seized 14 AR and AK-style rifles and pistols headed into Mexico on Sunday, the largest seizure of its kind at an Arizona port since 2021.
Last week they also seized nearly 10,000 rounds of ammunition for an AK-style rifle and four more rifles and pistols, as well as drum magazines for assault rifles.
Nogales port director Michael Humphries says all the weapons were most likely going to cartel operatives in Mexico.
Over the last couple of years, Arizona has become a hot spot for weapons smuggling into Mexico, especially ammunition.