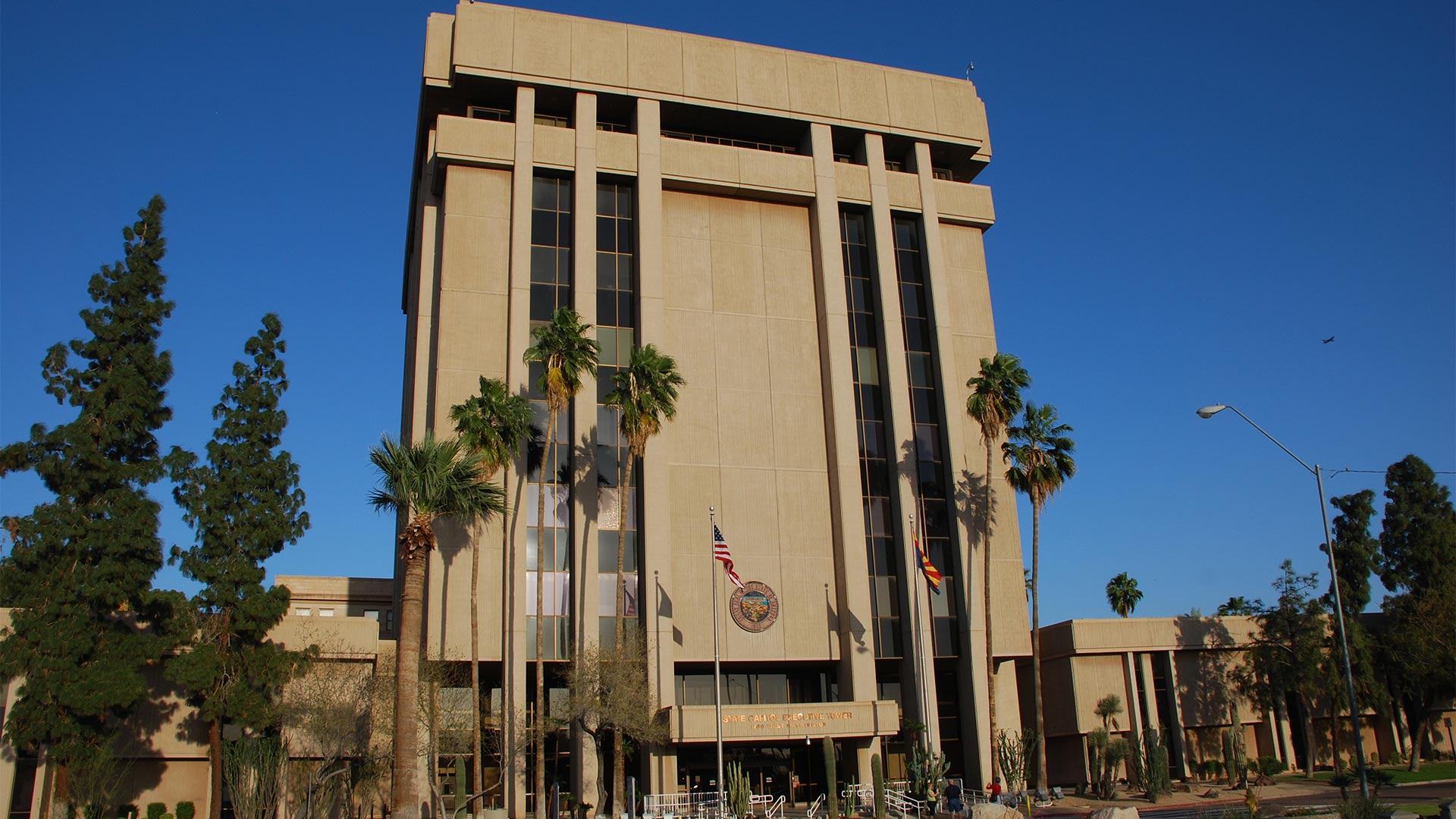 Arizona State Capitol Executive Tower
Adavyd
Arizona Gov. Katie Hobbs on Friday signed a sweeping executive order to protect anyone involved with a legally obtained abortion from prosecution.
The order bans local prosecutors from bringing abortion-related charges and state agencies from assisting in any criminal investigations without a court order. In addition, Arizona will not honor any extradition requests for people wanted for assisting, providing, or seeking an abortion.
Only Arizona Attorney General Kris Mayes, a Democrat, will be able to oversee abortion-related prosecutions.
"I will not allow extreme and out-of-touch politicians to get in the way of the fundamental right Arizonans have to make decisions about their own bodies and futures," the Democratic governor said in a statement. "I will continue to fight to expand access to safe and legal abortion in any way that I can."
Under the order, Hobbs will also create a special council to make recommendations on how to expand access to sexual and reproductive health care.
Abortions are currently allowed in Arizona in the first 15 weeks of pregnancy under a 2022 law. Last year, the Arizona Court of Appeals ruled that abortion doctors cannot be prosecuted under a law dating back to 1864 that criminalizes nearly all abortions. That pre-statehood law was already barred from being enforced for decades because of Roe v. Wade.
Hobbs' action comes at the one-year anniversary of the U.S. Supreme Court's overturning of Roe v. Wade, which had legalized abortion nationally.
Reproductive freedom has been a focus for Hobbs in recent days. On Thursday, she announced her support for state legislation codifying access to contraception. A Democratic lawmaker will introduce it in January. But the bill is a long shot in a Republican-controlled state Legislature.