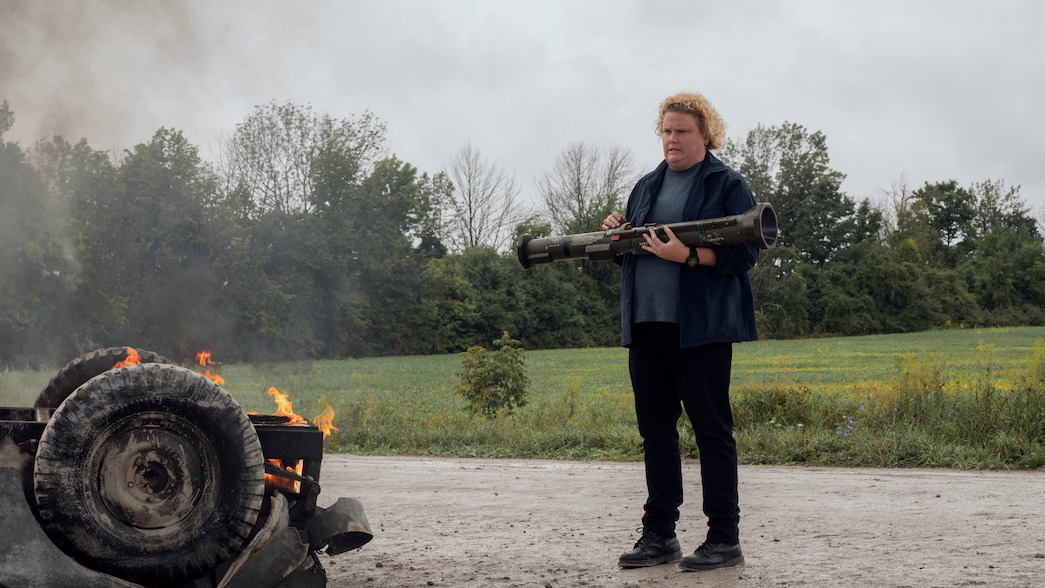 Fortune Feimster plays Roo Russell in the 2023 Netflix show "FUBAR".
Christos Kalohoridis / Netflix
Featured on the June 29th, 2023 edition of ARIZONA SPOTLIGHT with host Mark McLemore:
Stand-up comedian Fortune Feimster shares her outlook on life, and tells about being cast (against type) as a C.I.A. sharpshooter in the new Netflix series 'FUBAR' starring Arnold Schwarzenegger.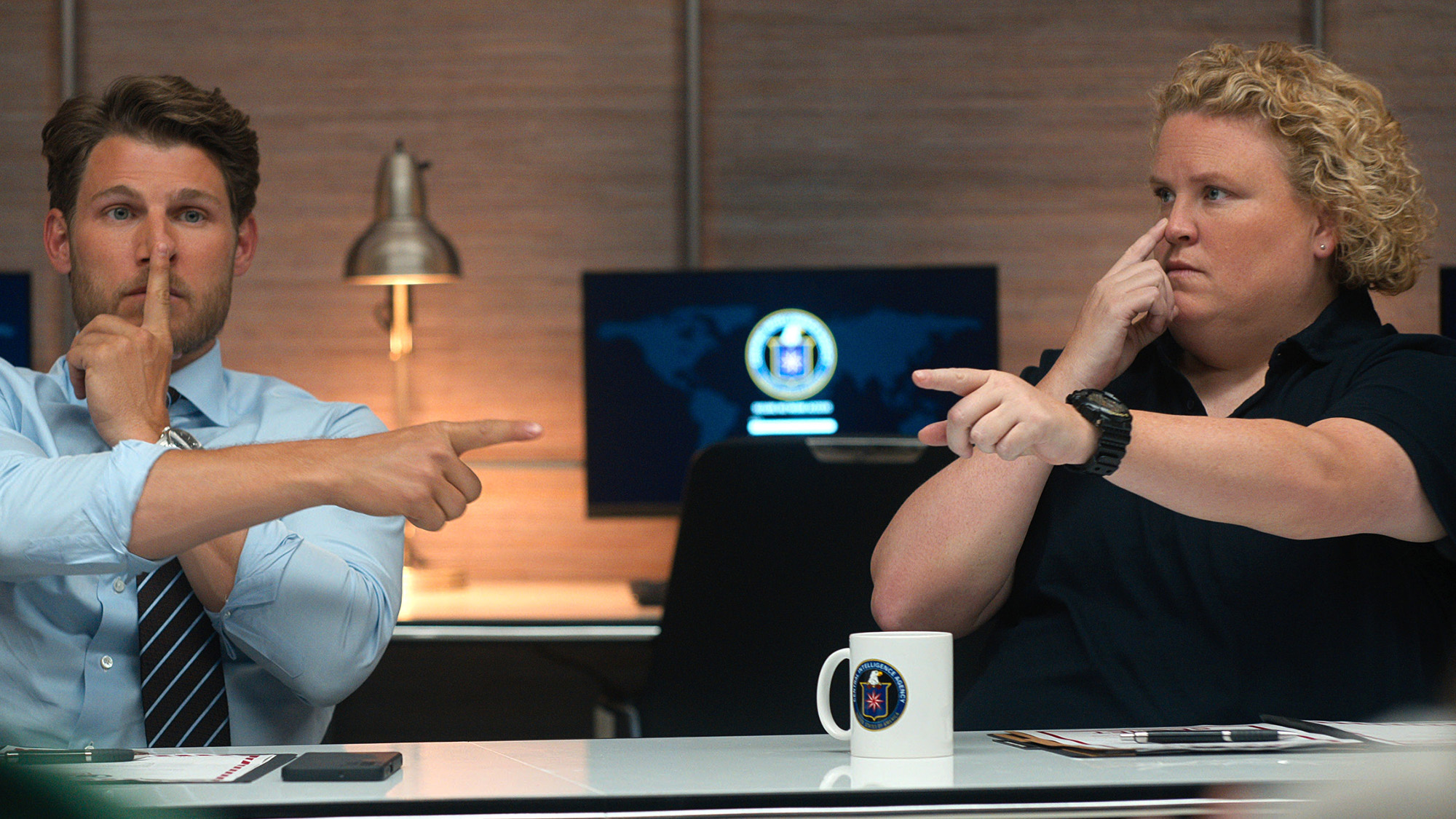 (L to R) Travis Van Winkle as Aldon Reece, Fortune Feimster as Roo Russell in episode 104 of 'Fubar.'

Photo: Netflix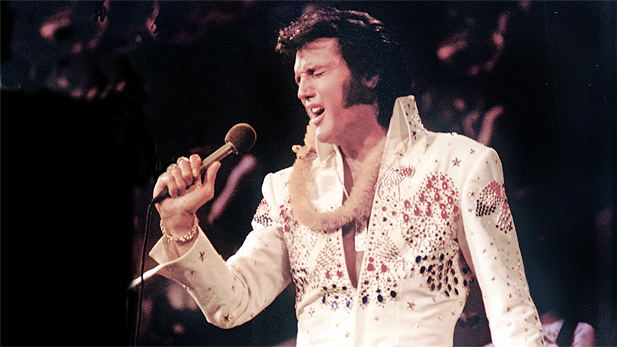 PBS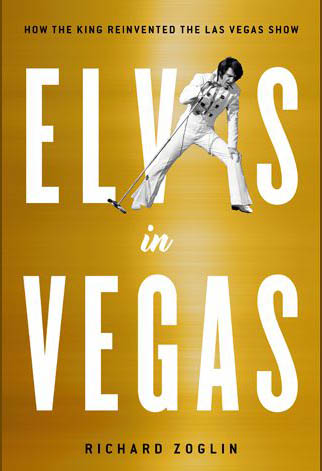 The cover of Elvis in Vegas: How the King Reinvented the Las Vegas Show by Richard Zoglin.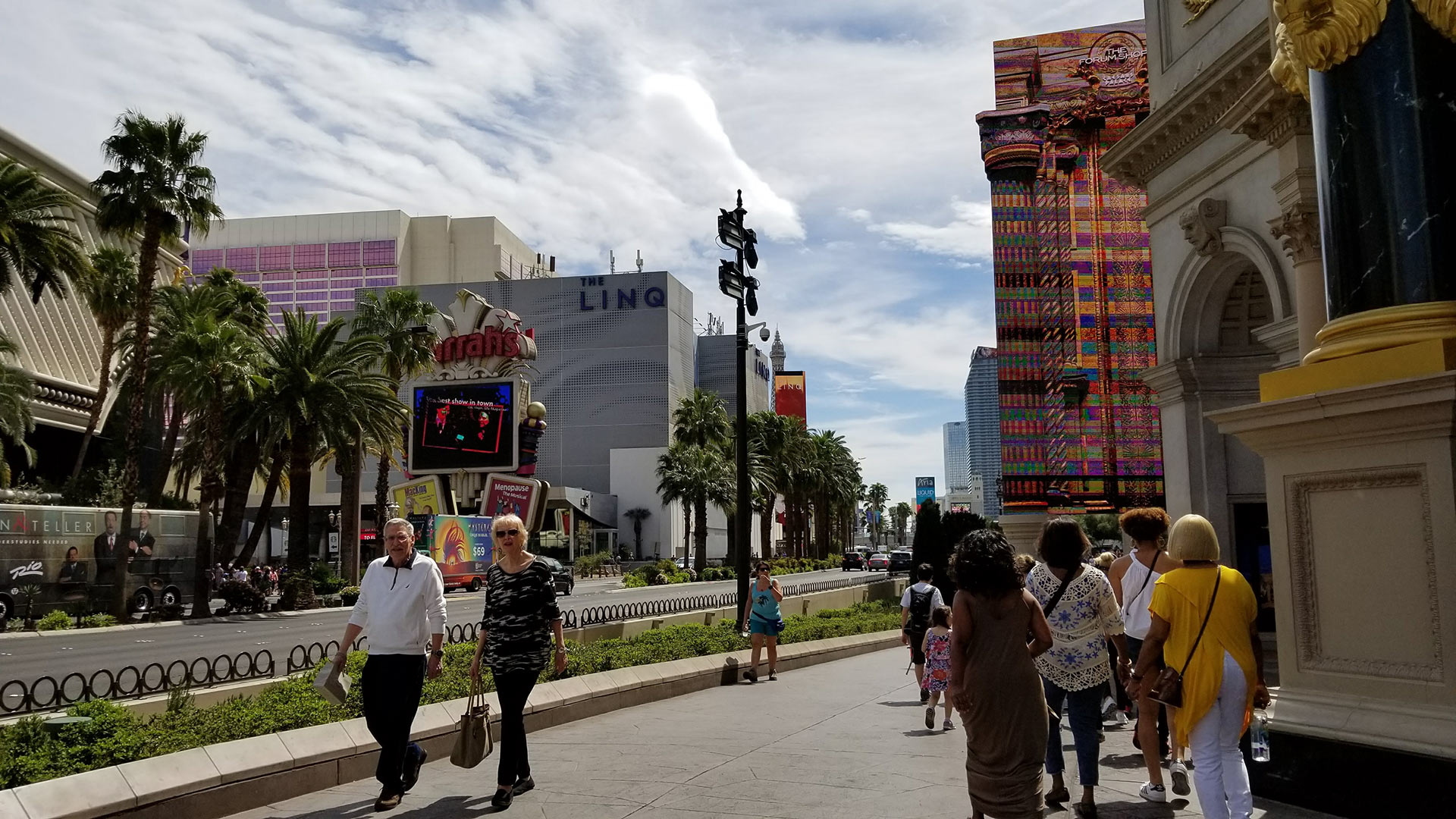 Tourists walk near the Forum Shoppes at Caesar's Palace in Las Vegas.

AZPM Staff
And, the quieter half of the famed magician duo Penn & Teller has a lot to say about their adventurous career – he is just shy about being seen while he's doing it. Teller shares some stories with Mark in a rare radio interview, as Penn & Teller prepare to present an evening at the Fox Tucson Theatre on March 1st.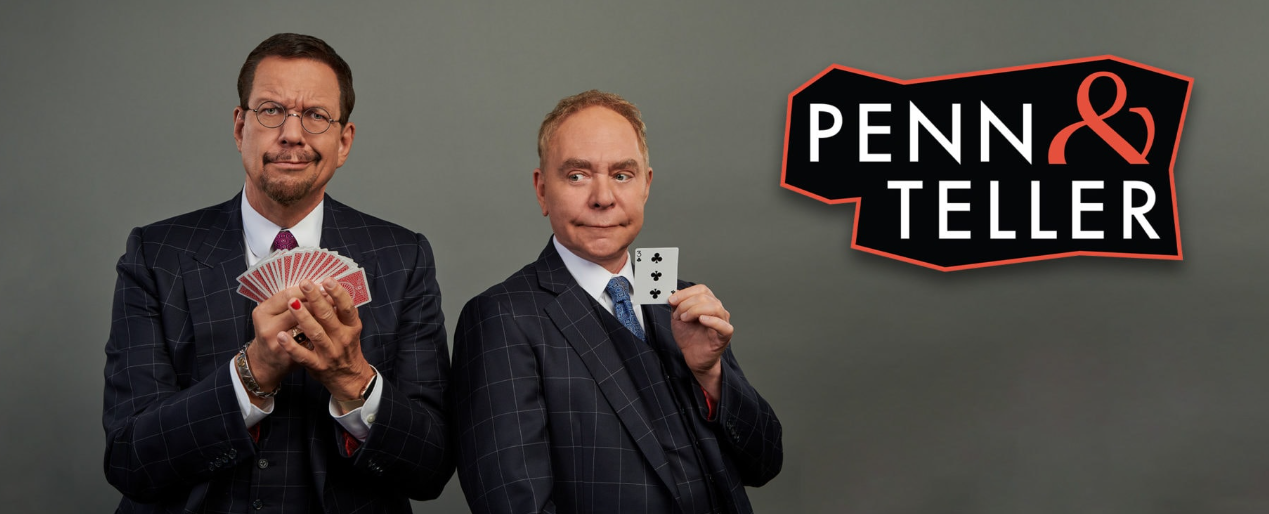 Penn & Teller will be performing at the Fox Tucson Theatre on Wednesday, March 1st, 2023.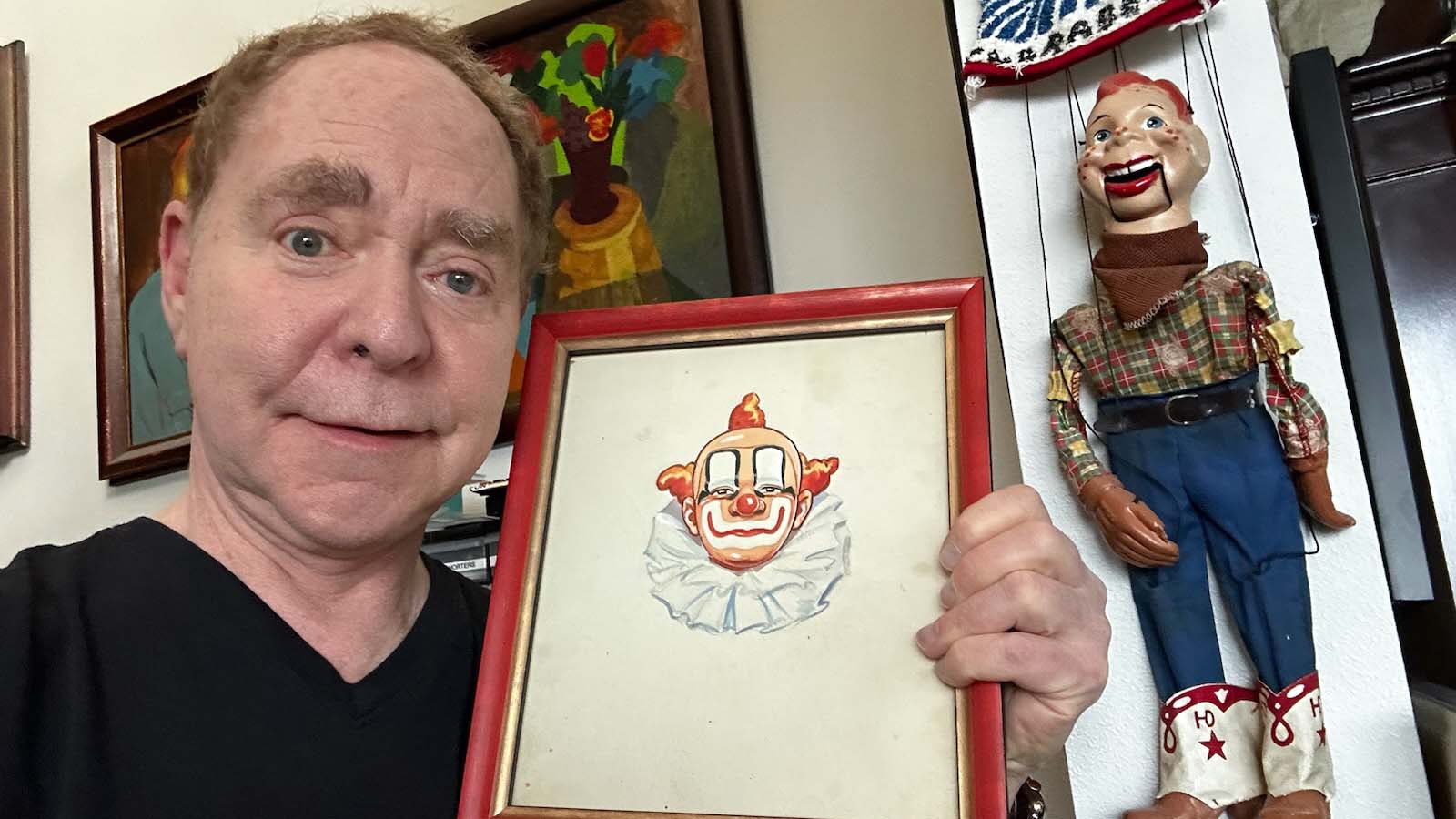 Teller once told Mark McLemore that his first magic tricks came from a set that he ordered for 50 cents from the Howdy Doody Show. Right after the interview, Teller shared this photo of him holding a piece of original art featuring Clarabelle the Clown that was from the same set. The artwork was a gift from a friend for Teller's recent 75th birthday. (He did not even mention the original Howdy Doody marionette hanging on the wall behind him.)

Courtesy of Teller
Webpage by Leah Britton.
MORE:
Arizona
,
Arizona Spotlight
,
Arts and Life
,
Books
,
Culture
,
Entertainment
,
Media
,
Music
,
Tourism
,
Travel
,
U.S.