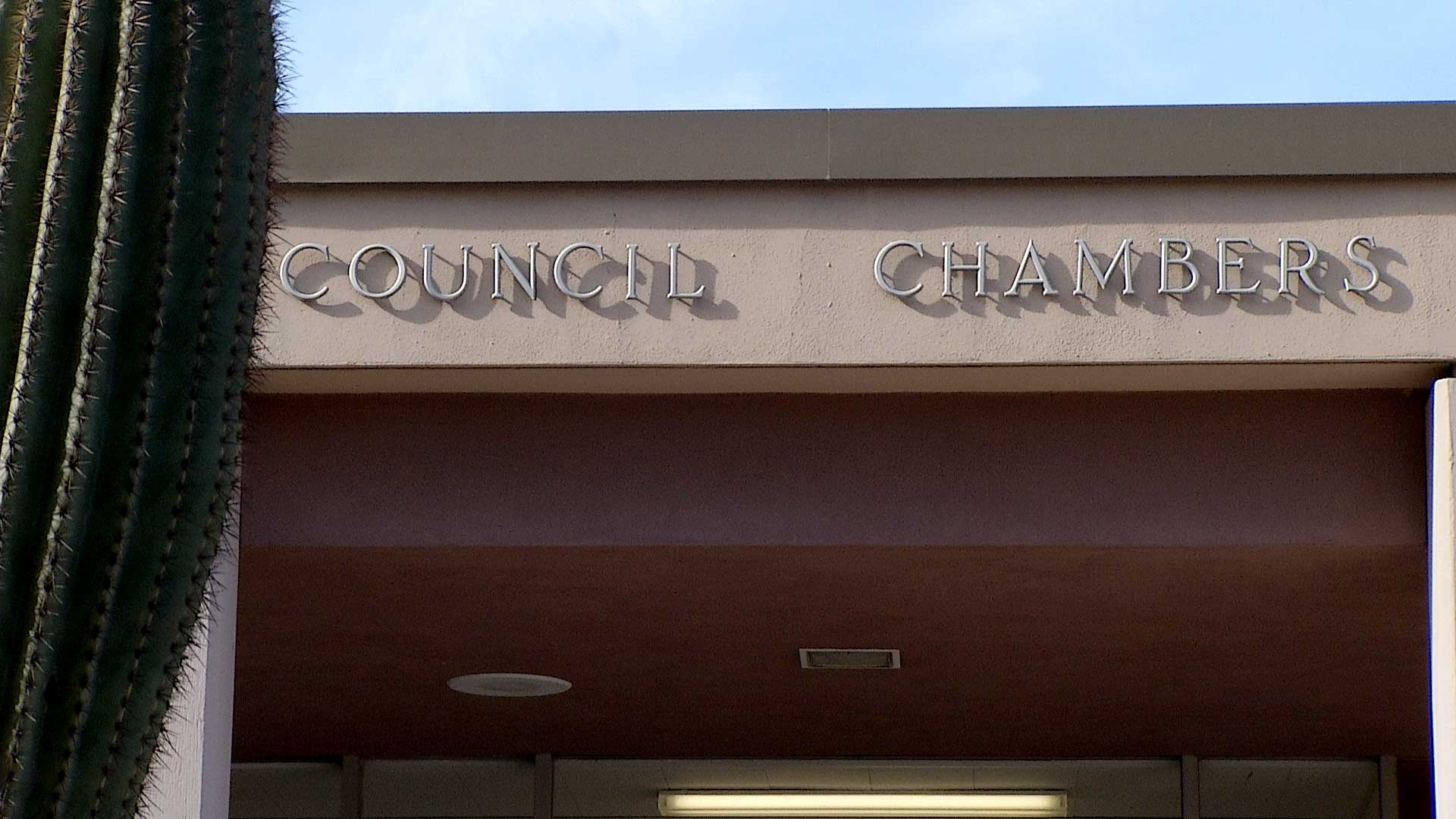 City of Tucson's council chambers in downtown.
AZPM Staff
Correction: We incorrectly identified Ward 1 candidate Miguel Ortega as Michael. The problem has been corrected.
Voters in the City of Tucson cast ballots Tuesday in the primary for the City Council.
The vote was conducted by mail, though a limited number of polling places were open for people wanting to cast ballots on Election Day.
In the Ward 2 Democratic Primary, real estate agent Lisa Nutt challenged incumbent Paul Cunningham who was first elected to the council in 2010.
This was the first time that Cunningham had faced a primary challenge.
In the Ward 1 Democratic Primary, Miguel Ortega challenged council member Lane Santa Cruz.
Santa Cruz beat Ortega in a three-way Democratic Primary in 2019 to earn her first seat on the council.
The Tucson Clerk's Office reported turnout in the election was 18.9%.