Fans at the UA Men's Basketball Game in the McKale Center.
ABOR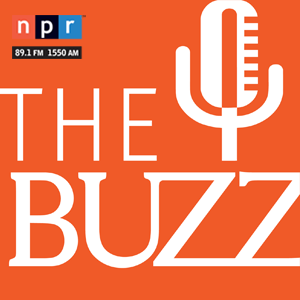 Update: This story was published prior to the announcement that Stanford University and University of California, Berkley will leave the Pac 12 for the Atlantic Coast Conference.
University of Arizona Athletics' 2023-24 sports season is underway. Soccer and volleyball have held their first matches, while football and cross country open their seasons this weekend.
This season is unique, as it will close a chapter in UArizona sports. The program is among eight that will be leaving the PAC 12 athletic conference when the school year is over.
"The conference has helped this athletics program and this university as well, and we're going to celebrate this year," said UArizona Athletic Director Dave Heeke. "We're going to celebrate our membership, and we're going to celebrate being part of the Pac-12. We're going to compete like heck try to win all the conference championships we can as well, but, with that, we're also in a transition mode."
UArizona will leave for the Big 12 Conference, as will Arizona State University, University of Colorado Boulder and University of Utah.
Four other PAC 12 schools are leaving for the Big Ten Conference. The first to announce a move were University of California, Los Angeles and University of Southern California, followed later by University of Washington, University of Oregon.
The move largely has to do with media rights. The two conferences to which teams are leaving have deals with TV networks that have higher viewership and/or deliver more money to participating universities.
"Our media partners and the media companies out there have a major influence now on college athletics," said Heeke. "And that needs to be examined, okay. That's my philosophical statement, that needs to be examined. But it is what it is and we're dependent on those resources to have our programs where they are and to grow our programs. I do think that there's advantages to our media deal as we go into it. There's still a strong traditional linear concept to that, but streaming is the way it's going to happen. Going forward, that is where this is going. At least 40% of all the content that the Big 12 produces is all streaming, a great deal through a very familiar platform when you look at ESPN+, but that is where it is going."
Of the Big 12, Heeke said he thinks it will be a good fit for UArizona Athletics beyond the sports that often drive a program, football and basketball.
"It's a great league and a lot of our sports, I think, slide in very nicely when you look across the board. Again, that was another part of what was very attractive to this move is how all of our sports fit in and how competitively they can fit in and how that ultimately helps your sports with the competitiveness of a conference. You can grow your sports and their success."
Doug Haller, a sports writer who covers Arizona teams for The Athletic, said the speed at which PAC 12 teams began leaving was shocking to him.
"You knew it was a possibility, but it was just like an avalanche. You heard the rumbling, you saw it coming from a distance, and then, all of the sudden, it was here. It took a while to process that this conference that has been around for over 100 years may not exist any more."
Haller said that, while many of the moves came in relatively quick succession, they were likely years in the making, dating back to the time of Larry Scott, the Pac 12 Commissioner from 2009-2021.
"Larry Scott made mistakes, but he's also a scapegoat in the sense that he answers to the school presidents. So he could go out and get a deal, bring it back to the school presidents who ultimately decide. The Pac 12 Network didn't work out. It was maybe a good idea, but I think maybe they overestimated the passion for sports and people's willingness to pay for it."
The decision to leave the Pac 12 end a relationship that, for many who follow the Wildcats, is the only one they have known.
"My fandom begins basically a year after they joined the then Pac 10," said Brad Allis, a longtime sports writer in Tucson who now hosts the Wildcat Sports Report podcast. "I don't remember the [Western Athletic Conference]. My entire frame of reference is the Pac 10, Pac 12. I didn't even know the history that U of A dragged ASU in until recently. I always assumed it was the other way around."
Allis said that money was not the only factor that likely lead to the Arizona universities leaving the Pac 12. Stability was likely a key also.
"Arizona knew Oregon and Washington ideally wanted to be in the Big Ten once [the Pac 12] lost UCLA and USC. They knew, I think, there were concerns about the financial stability of Cal Athletics, Oregon State and Washington State. Could they continue to compete at a level that you were going to need? We'll be generous and say that the Pac-12's [new media] deal could have been worth up to $24 million. That's still $6-7 million dollars short. But I think the bigger thing was going to be going through this again in three or four years."
The last potential media deal put before Pac 12 universities before UArizona and ASU announced their intentions to leave was a deal with streaming provider Apple TV that would have brought in $20 million a year, compared to the roughly $30 million that they will receive in the Big 12.
Mike Luke, who covers UArizona Athletics for PHNX Sports, said visibility was also likely a big part in the choice to leave the Pac 12 for the Big 12.
"Everybody knows that streaming is the wave of the future, but you can't go 100% streaming right now. There's just too many people that don't understand it or don't really care to understand it at this point. And I thought when President [Robert] Robbins said that we could have gone for something 50/50, there's a reason for that. There's a reason that the conferences that hold all the cards: the SEC the Big Ten, they're going to have a streaming element but there's still going to be linear [television]."
Luke thinks that the fan experience for UArizona could improve in the Big 12, where many of the universities are not in cities where collegiate sports programs are competing for attention with professional teams.
"These are college towns. They pack their gyms like the U of A. They're the only game in town, so Arizona may be a better fit in the Big 12 at this point."