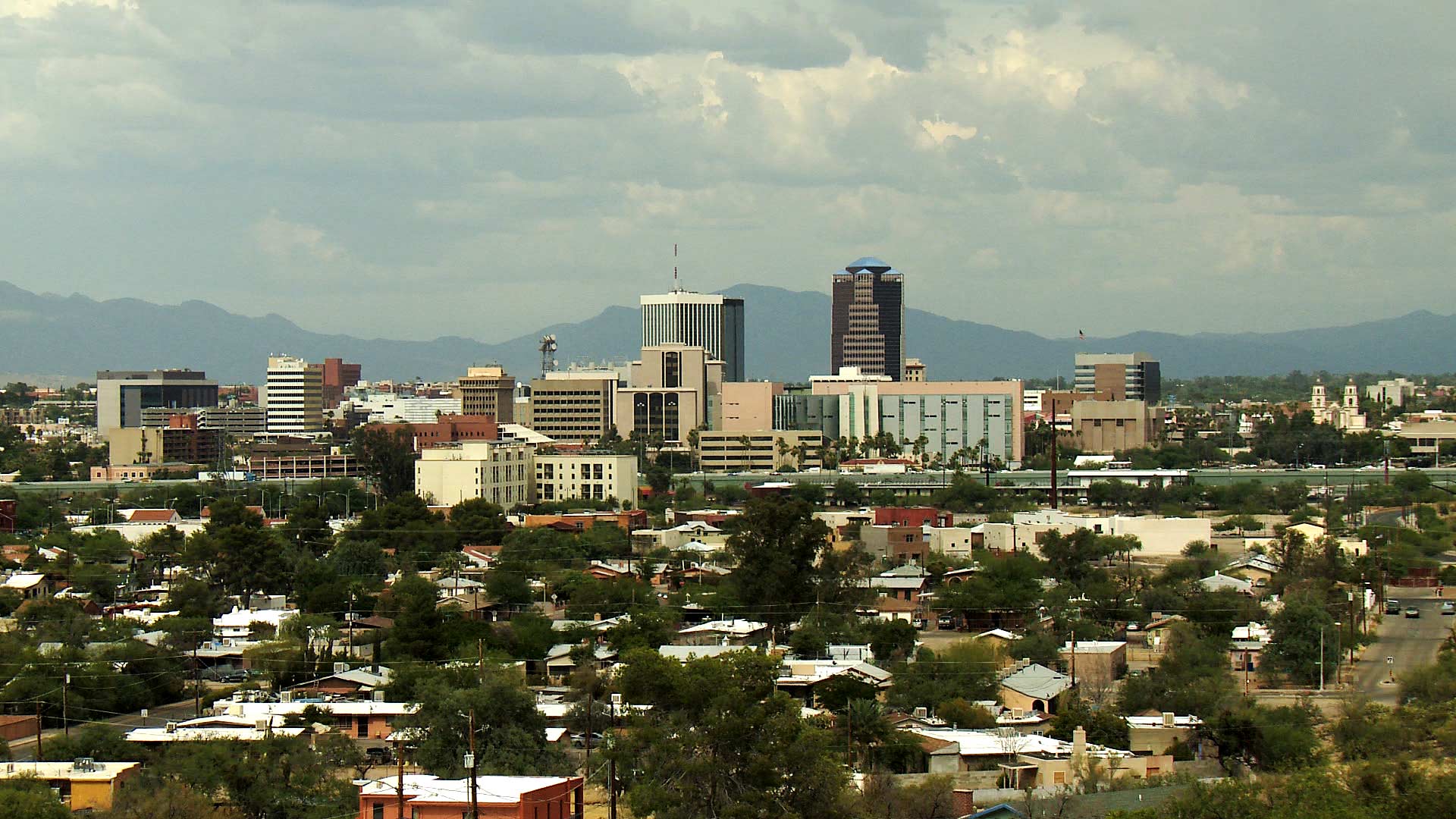 File image of the downtown Tucson skyline.
AZPM Staff
The Pima County Department of Environmental Quality is receiving $1 million from the federal Environmental Protection Agency to combat climate pollution.
The Pima County Board of Supervisors voted to accept the money in their meeting on Tuesday, Sept. 5.
The goal of the funding is to help the county plan how it will reduce greenhouse gas emissions and harmful air pollution in the future.
The four-year grant is part of a larger, nationwide effort to reduce climate pollution. The top 67 of the most populous cities are receiving a portion of $250 million in federal funding as part of the effort.
According to county officials, the money will contribute to outreach and community organizing. County officials said in a press release that addressing pollution and air quality = in low-income and disadvantaged communities is a priority.
County officials also said they are expecting a portion of another $4.6 billion from the federal government to be distributed in the spring.