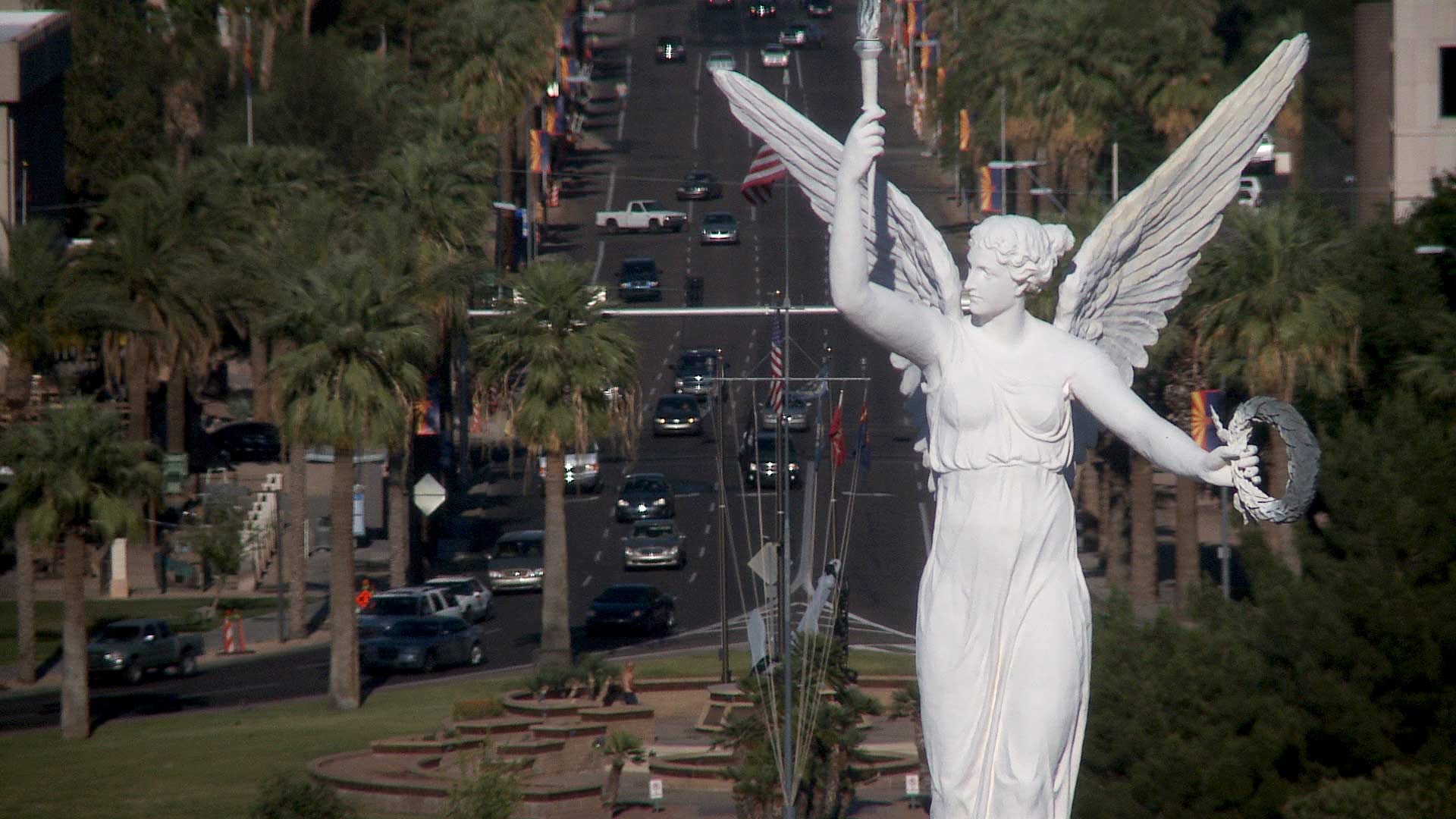 File image of the Winged Victory weather vane atop the copper dome at the historic Capitol Building in Phoenix.
AZPM Staff
Backers of the effort to recall Tucson-area state Senator Justine Wadsack said on social media Tuesday that they fell short of the number of signatures they needed to put a recall on the November ballots.
Those wanting the recall needed approximately 31 thousand signatures to get it on the ballot.

In a social media post, they said they will now look to defeat the first-term Republican when she is up for reelection in November 2024.
She already faces opposition in that race from former Republican state Senator Vince Leach whom she defeated last year and Democrat Amy Fitch.