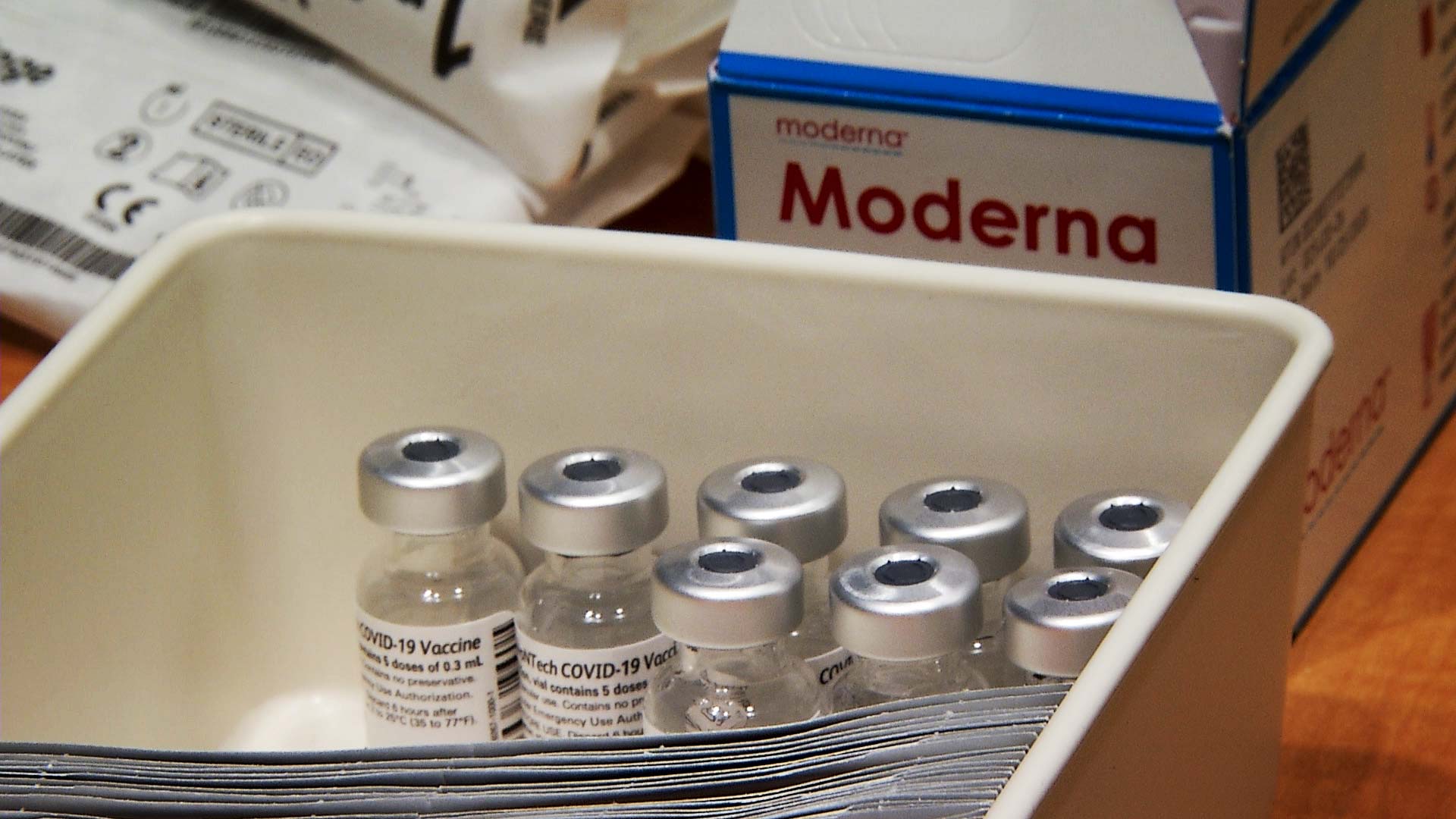 Vials of Moderna's COVID-19 vaccine at a vaccination clinic in Tucson. January 2021.
Robert Lindberg/AZPM Staff
Tucson's Mayor and Council have unanimously moved to direct the city attorney to begin settling a COVID-era lawsuit from the Tucson Police Officer's Association.
In 2021, the union argued that a policy that required all city employees to get a COVID-19 vaccine violated state law and the city's contract with the union. At the time, if employees did not get vaccinated by a deadline, they would face a five-day suspension.
Now, Mayor Regina Romero says it is time to turn the page.
"We hope that we reach a settlement in good faith," Romero said. "That's going to take some time. That's going to take both sides to come to the table and negotiate something that we all feel comfortable with."
During the Wednesday study session, Romero asserted that the moves the city took at the time were for the public health and safety of the community.
"It is important that the mayor and council retain the legislative authority and the administrative authority that our city manager is duly given by the charter of the city of Tucson to protect the health and safety of our city employees and the community. But we are now at a crossroads. We need to make sure that we are clear with the unions representing city employees, that you matter."