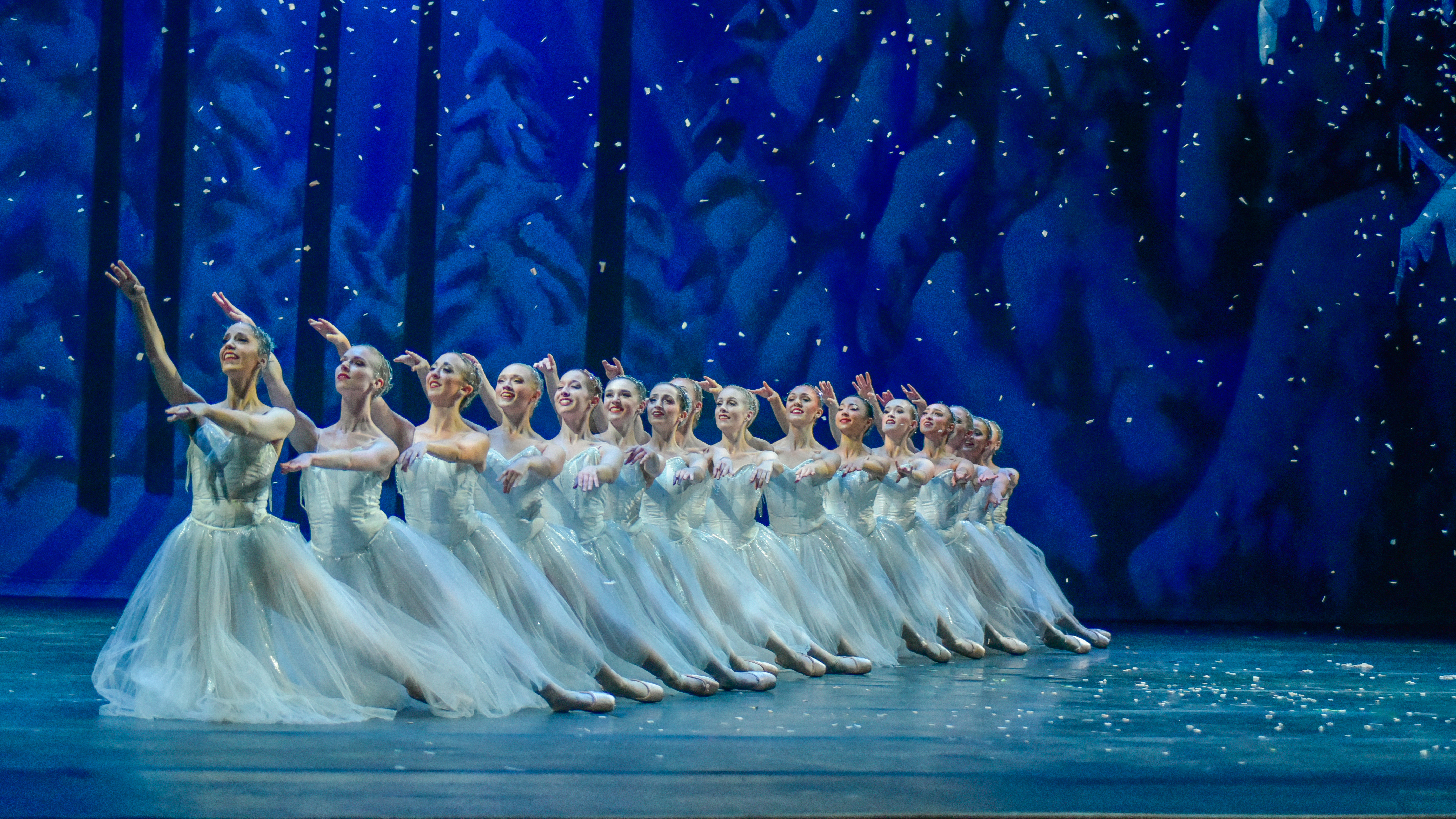 The Snow Scene in the Ballet Tucson production of 'The Nutcracker.'
Photo by Ed Flores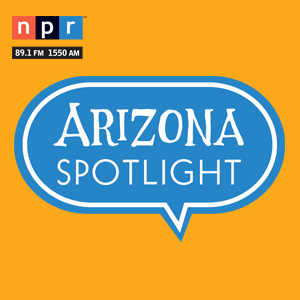 Featured on the September 21st, 2023 edition of ARIZONA SPOTLIGHT with host Mark McLemore:
Ballet Tucson is preparing to launch a new season, and Tony Paniagua talks with artistic director Margaret Mullin. A former dancer who loves inspiring others, Mullins' goal is to make a significant contribution to the local arts scene while providing top-notch entertainment to ballet lovers in Southern Arizona.
Ballet Tucson kicks off their 2023-24 season with "Footprints at the Fox" on Thursday, Sept. 28 at 7:00 p.m. at the Fox Tucson Theatre. Click here for tickets.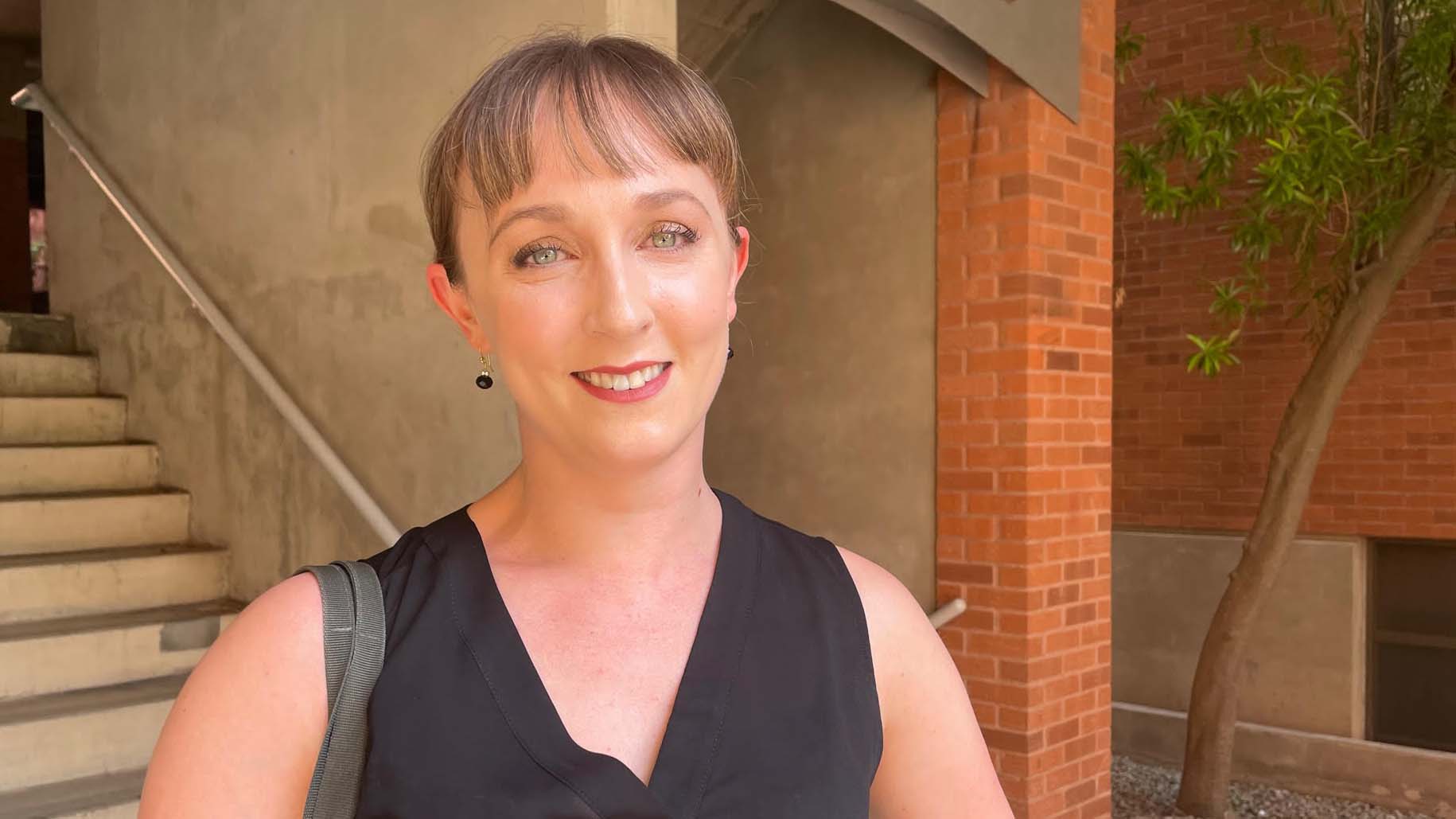 Margaret Mullen is the Artistic Director at Ballet Tucson.

Tony Paniagua / AZPM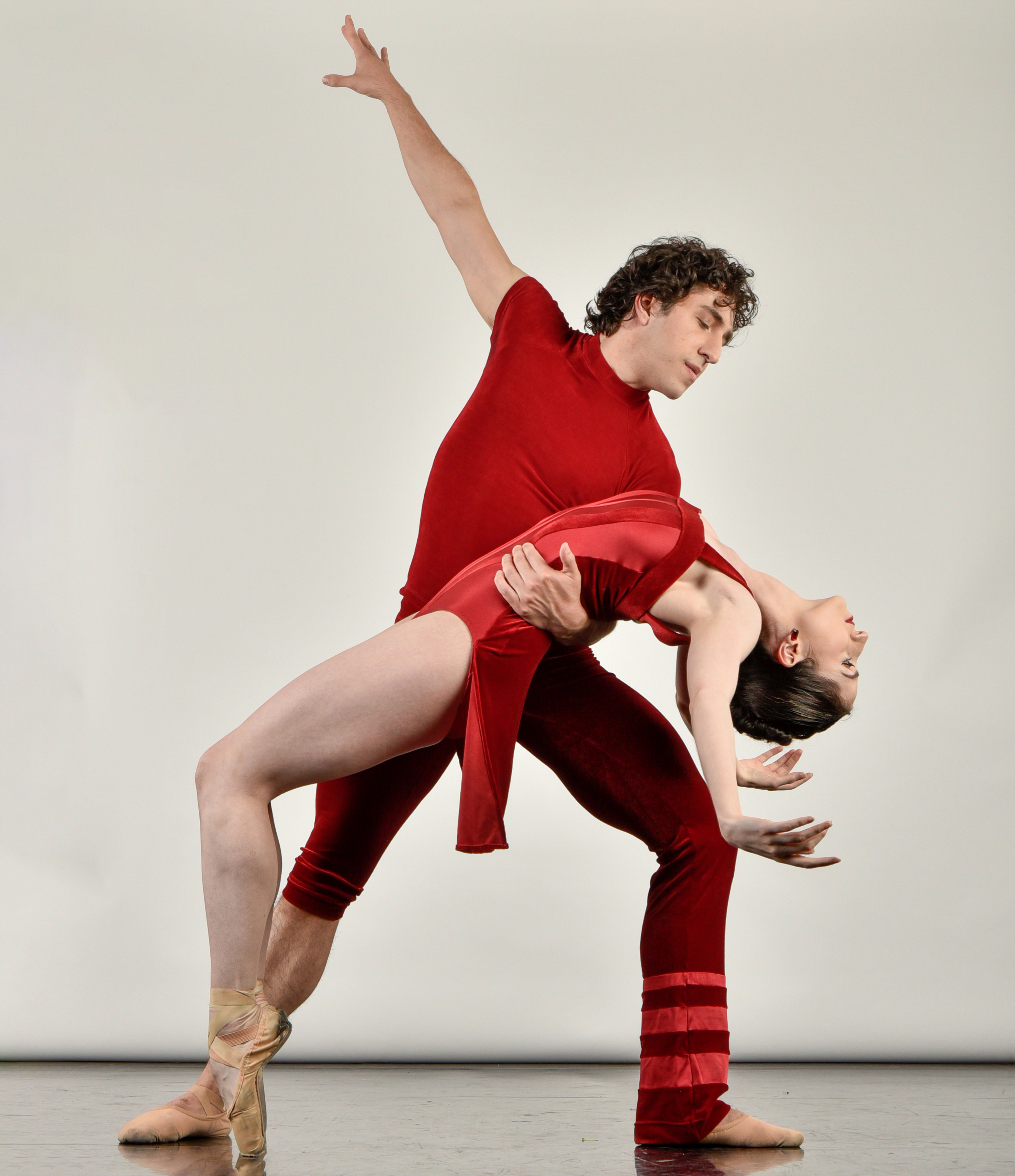 Madeleine Kuebler & Edward Oyarce-Solomon in The Piano Dance (Spring Concert 2024)

Photo by Ed Flores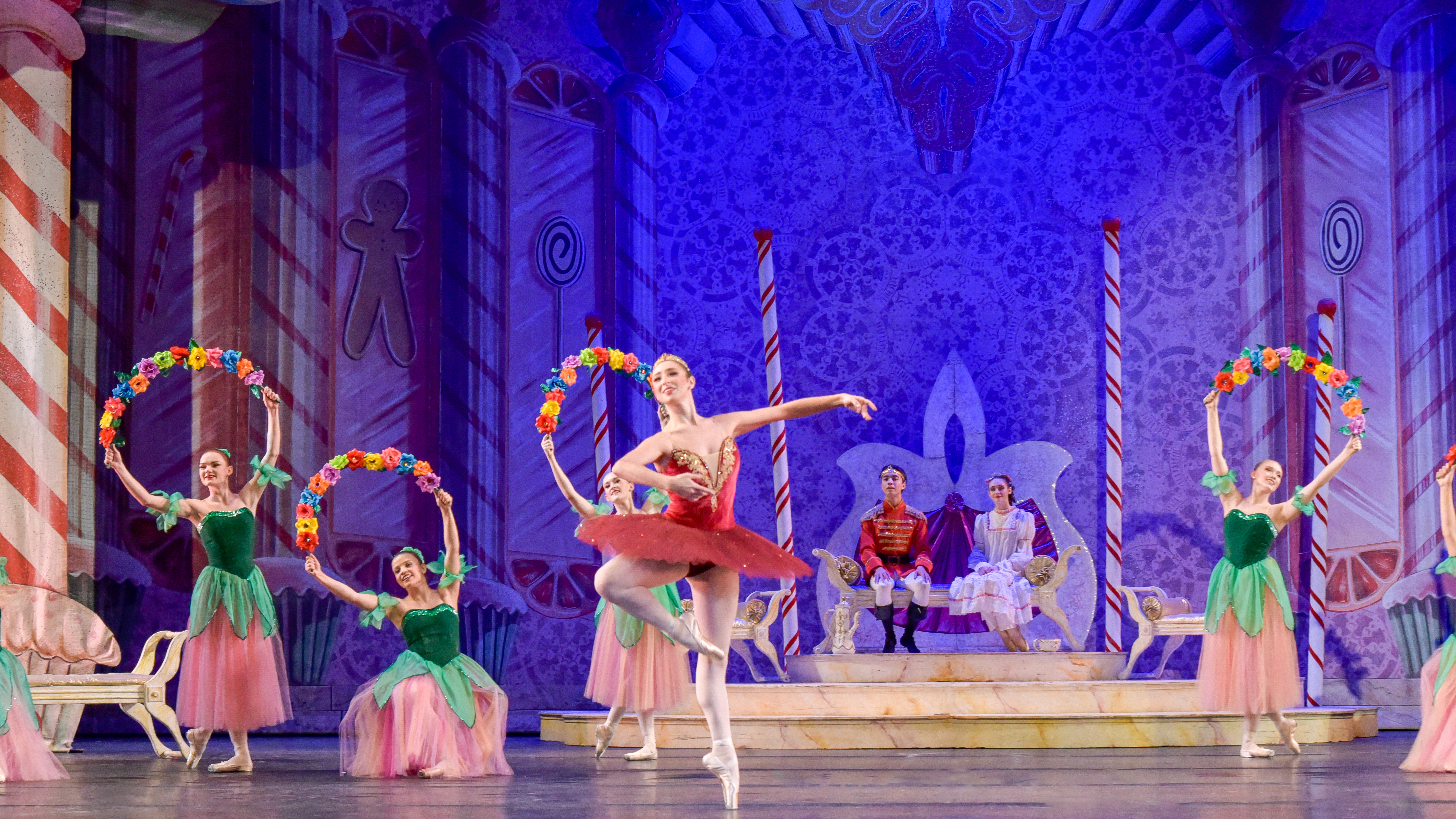 Francesca Poznanski dancing The Waltz of the Flowers in Ballet Tucson's production of The Nutcracker.

Photo by Ed Flores
And, a conversation with artist and writer Beth Surdut about a current exhibition called "Uncommon Knowledge." It is a collaboration between Roche, the world's largest company providing pharmaceuticals and diagnostics, and SAACA, the Southern Arizona Arts & Culture Alliance.
Surdut, who contributed an audio essay as well as a visual piece, is one of twelve artists, writers, and musicians who explore and interpret the individual stories offered by twenty-one Roche employees who are each living with one or more disease conditions. The goal is to change the way we take notice of and manage our physical health.
"Uncommon Knowledge" will be running through Dec. 31 at the Ventana Gallery on the Roche Tissue Diagnostics Campus. You can experience the exhibit virtually here. For more information, click here.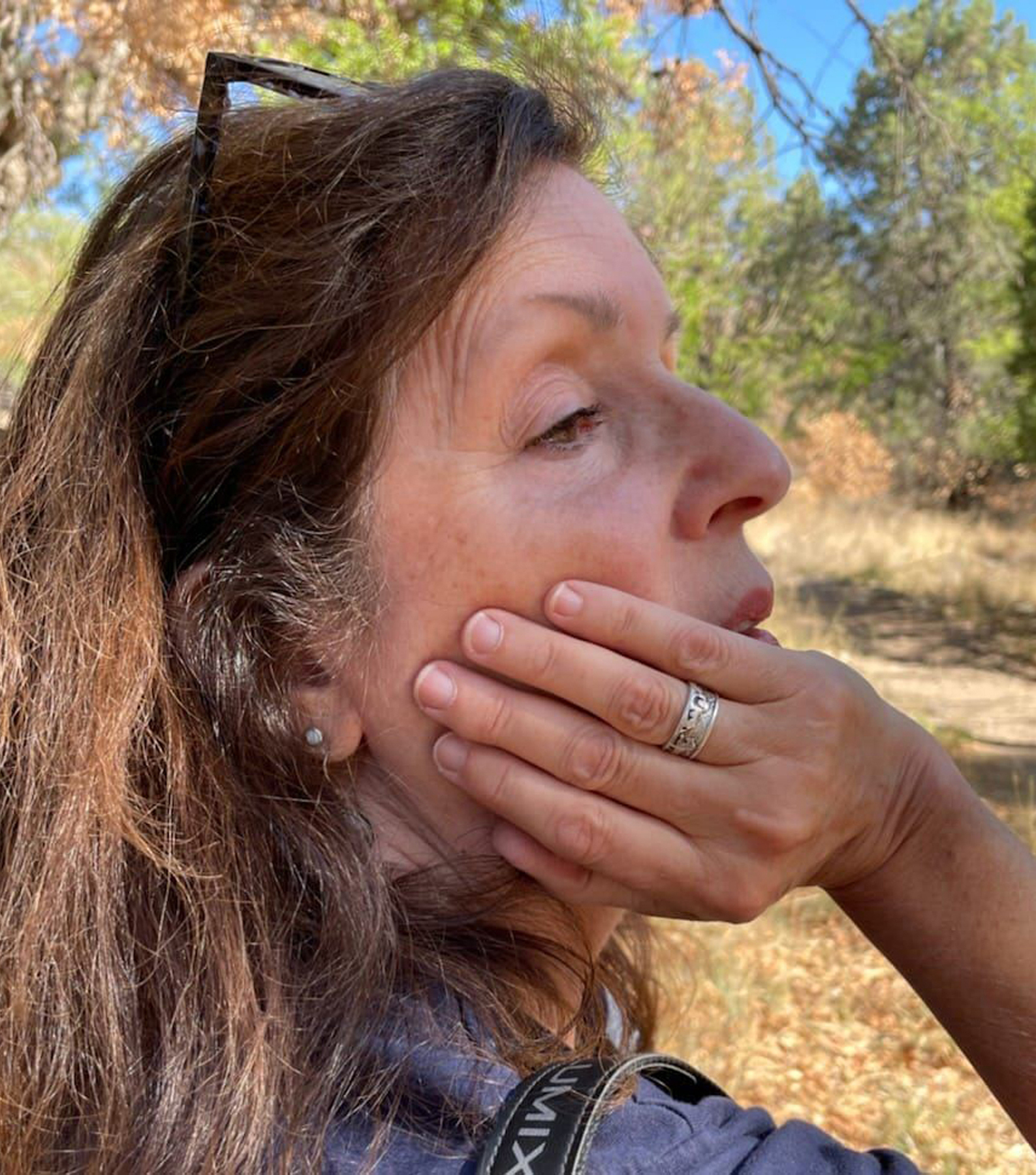 Artist and Writer Beth Surdut.

Courtesy of Beth Surdut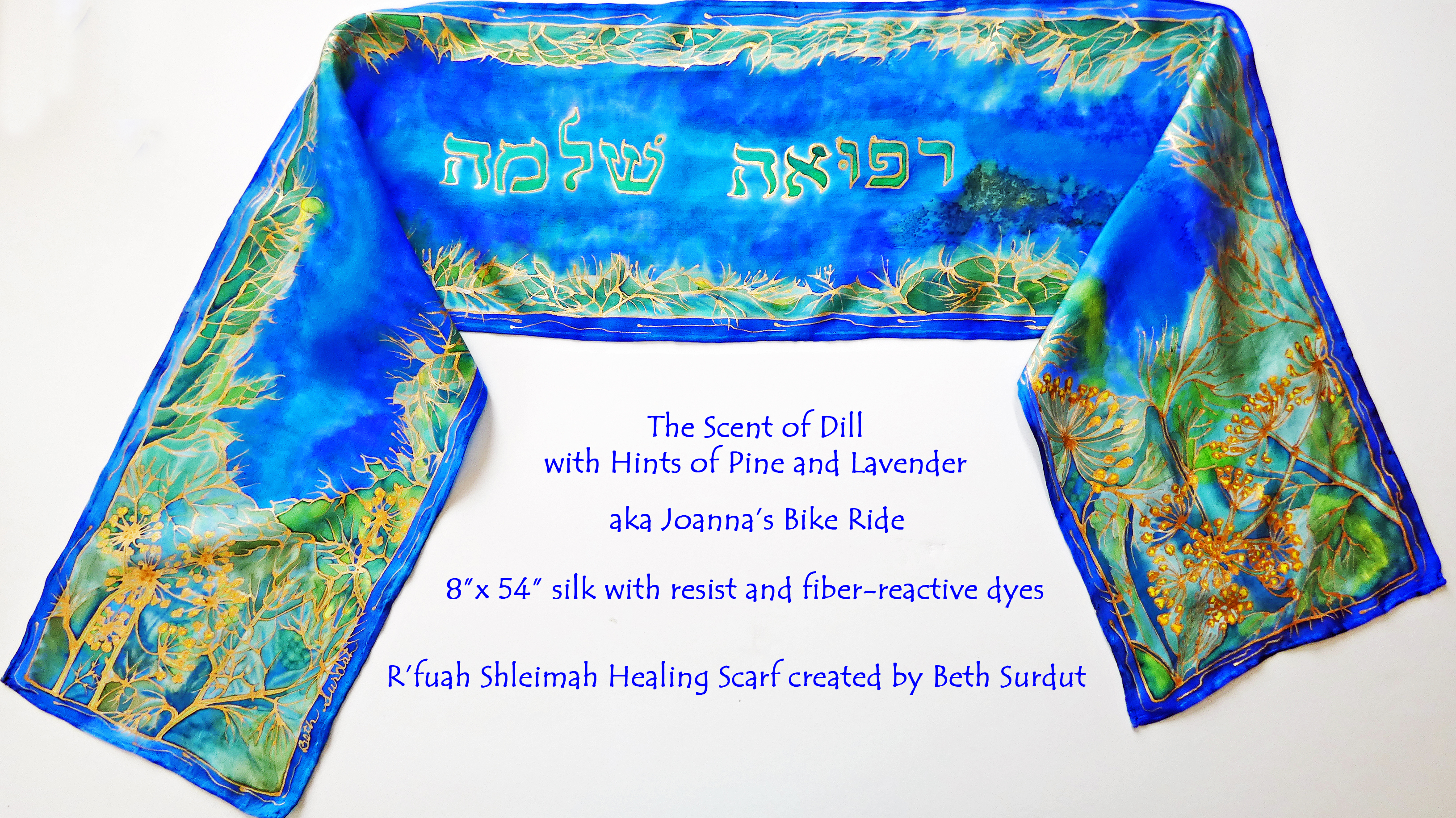 The Hebrew words r'fuah shleimah translate as complete healing or restoration of body and spirit. They are the essence of the Jewish Misheberach prayer said aloud in direct recognition of those in need, in pain, in suffering.

Beth Surdut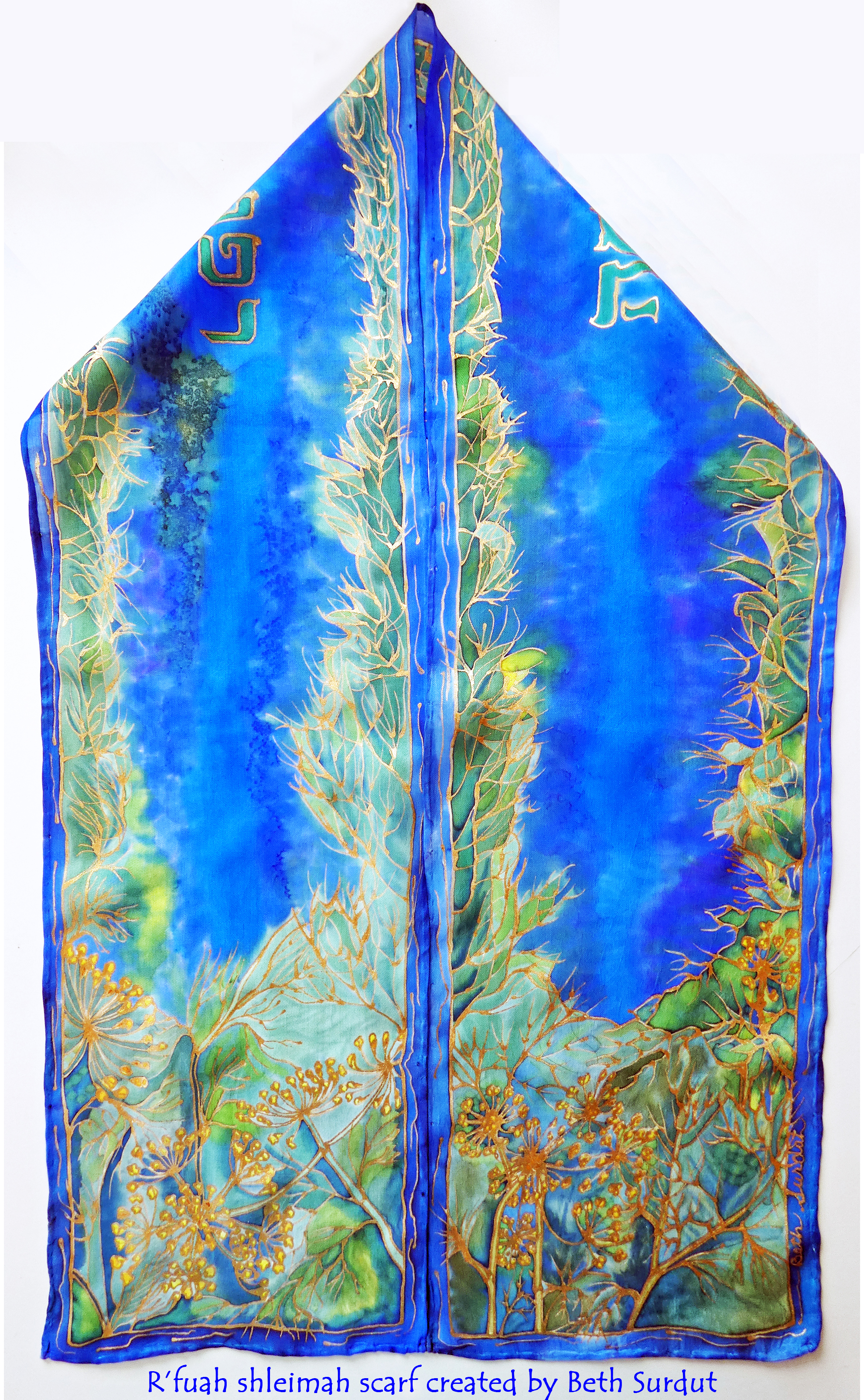 Beth surdut
Webpage by Leah Britton.