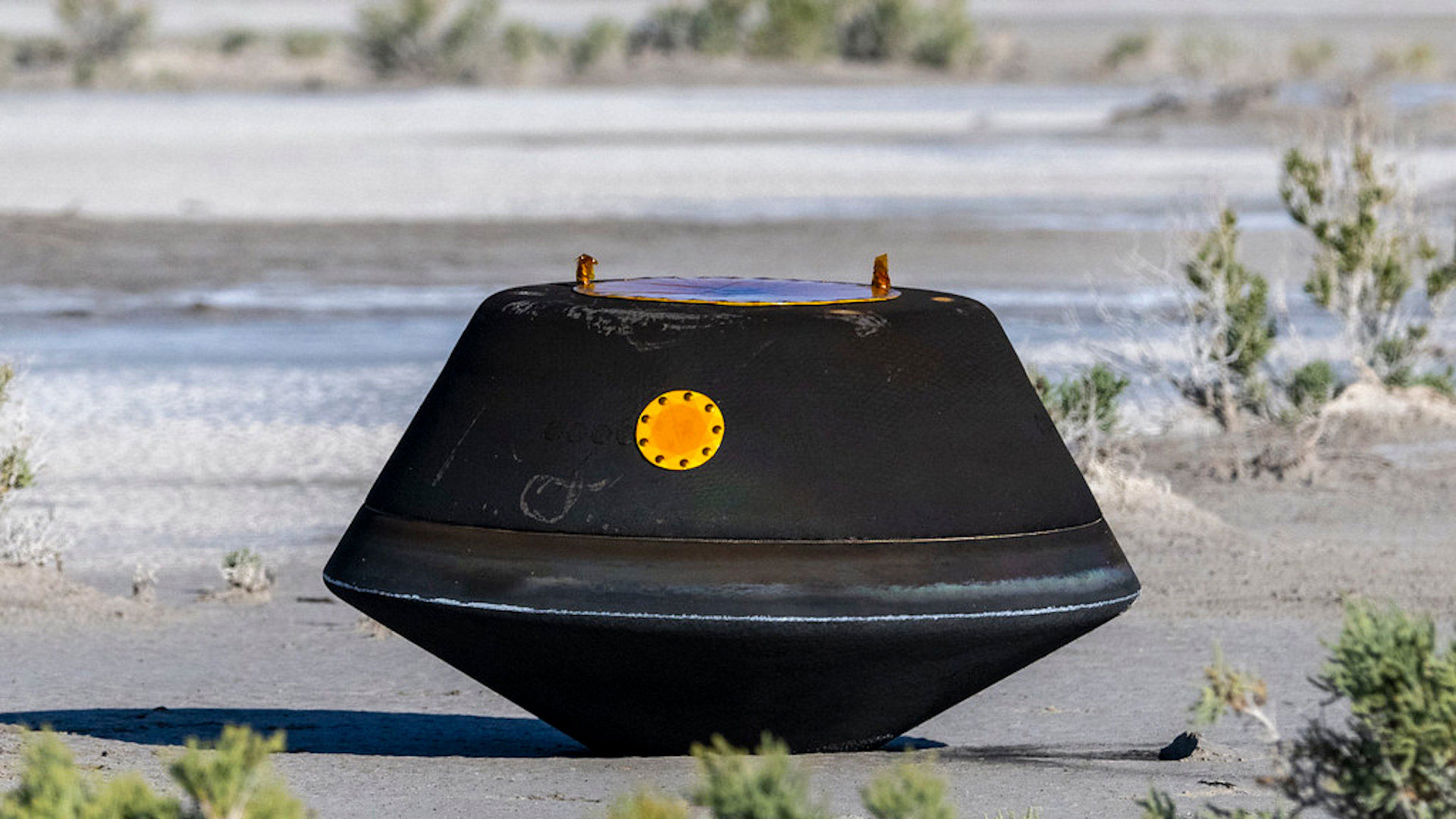 The sample return capsule from Osiris REx after parachuting into the Utah desert.
NASA
Scientists are awaiting their first look at rocks and dust from the asteroid Bennu. The sample return capsule from the OSIRIS-REx spacecraft landed beneath a parachute on schedule Sunday.
Pictures from the landing site showed the capsule, charred from its fiery re-entry through the Earth's atmosphere, sitting undamaged in the Utah desert after traveling nearly 4 billion miles across the solar system and back.

University of Arizona planetary scientist and mission principal investigator Dante Lauretta celebrated the successful end of the seven-year mission.
"I actually think I'm dreaming," Lauretta told reporters after the landing. "I don't believe it."
Now the focus turns to the 250 grams of material the robotic explorer brought back from Bennu. The asteroid sample arrived in Texas today. Lauretta notes scientists will get their long-awaited chance to examine what OSIRIS-REx scooped from the asteroid's surface in October 2020.
"The best times are ahead of us," he said. "I always feel that way. We're going to get in that canister, we're going to reveal that TAGSAM, we're going to see those samples from Bennu and we're going to rewrite the history of the solar system."
A portion of the Bennu sample could arrive in Tucson for study as early as next month.