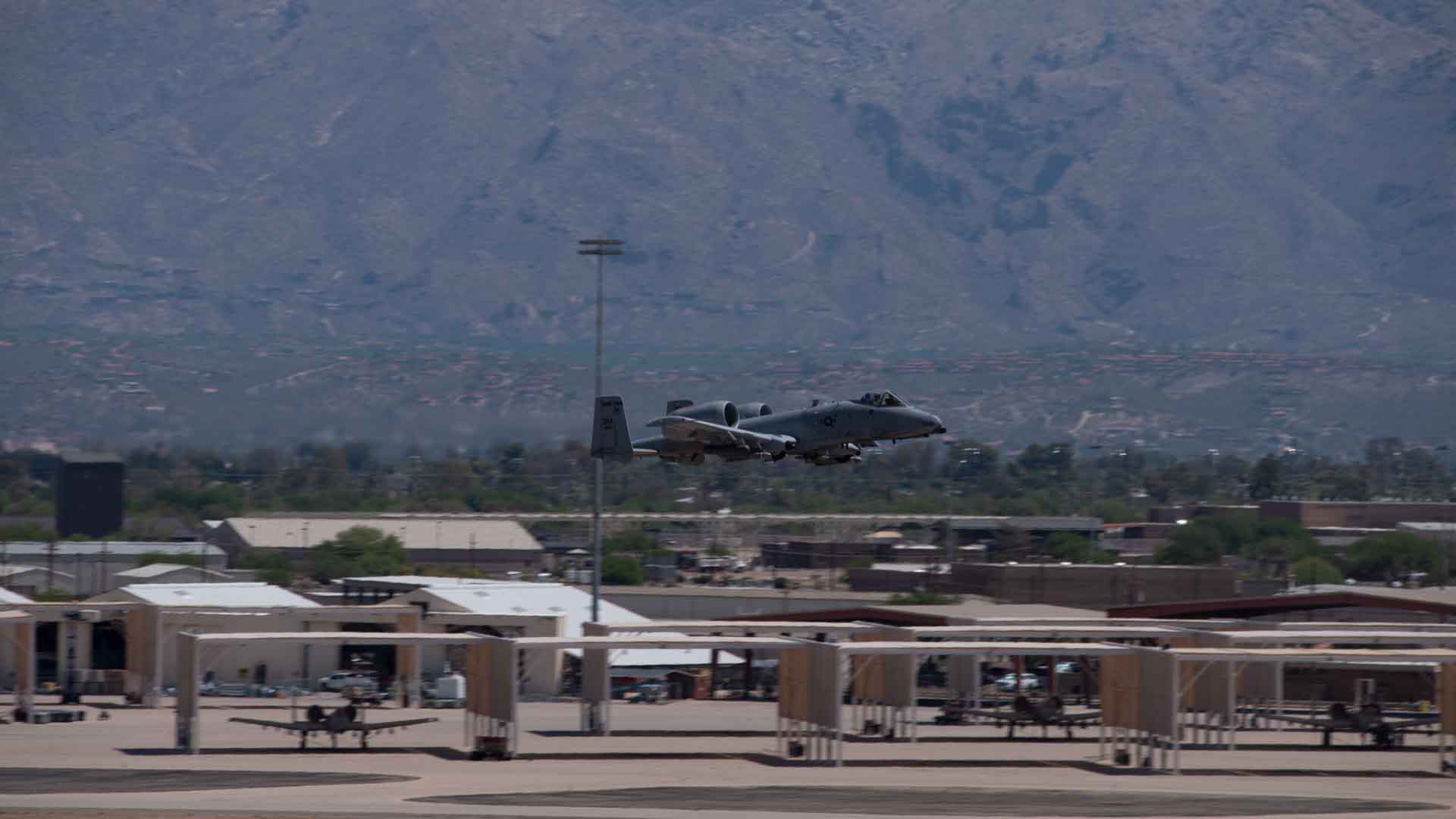 An A-10 makes a pass over the runway at Tucson's Davis-Monthan Air Force Base. July 2021.
Christopher Conover/AZPM
With less than four days until the government's deadline to pass a budget, Davis-Monthan Air Force Base is preparing for the impacts of a potential government shutdown.
Officials at Davis Monthan are still hopeful that Congress can avoid a shutdown altogether.
In remarks earlier this month, Undersecretary of Defense for Acquisition, Technology and Logistics Frank Kendall said that shutdowns "are extremely damaging to our readiness, retention, and moral."
But with the deadline looming, the military is voicing certain requests to Congress if they fail to reach an agreement.
Military officials say they are capable of handling a short shutdown, but a longer shutdown that extends past December could jeopardize American security.
Kendall said that avoiding budget cuts during the shutdown is the most important priority.
"Under a long continuing resolution or mandatory cuts, we also could not initiate or increase all the modernization efforts identified as needed to meet our Operational Imperatives and to be competitive with China," he said.
They also request that Congress allow leadership promotions to continue if a shutdown happens, and to allow reallocation of funds for national security.