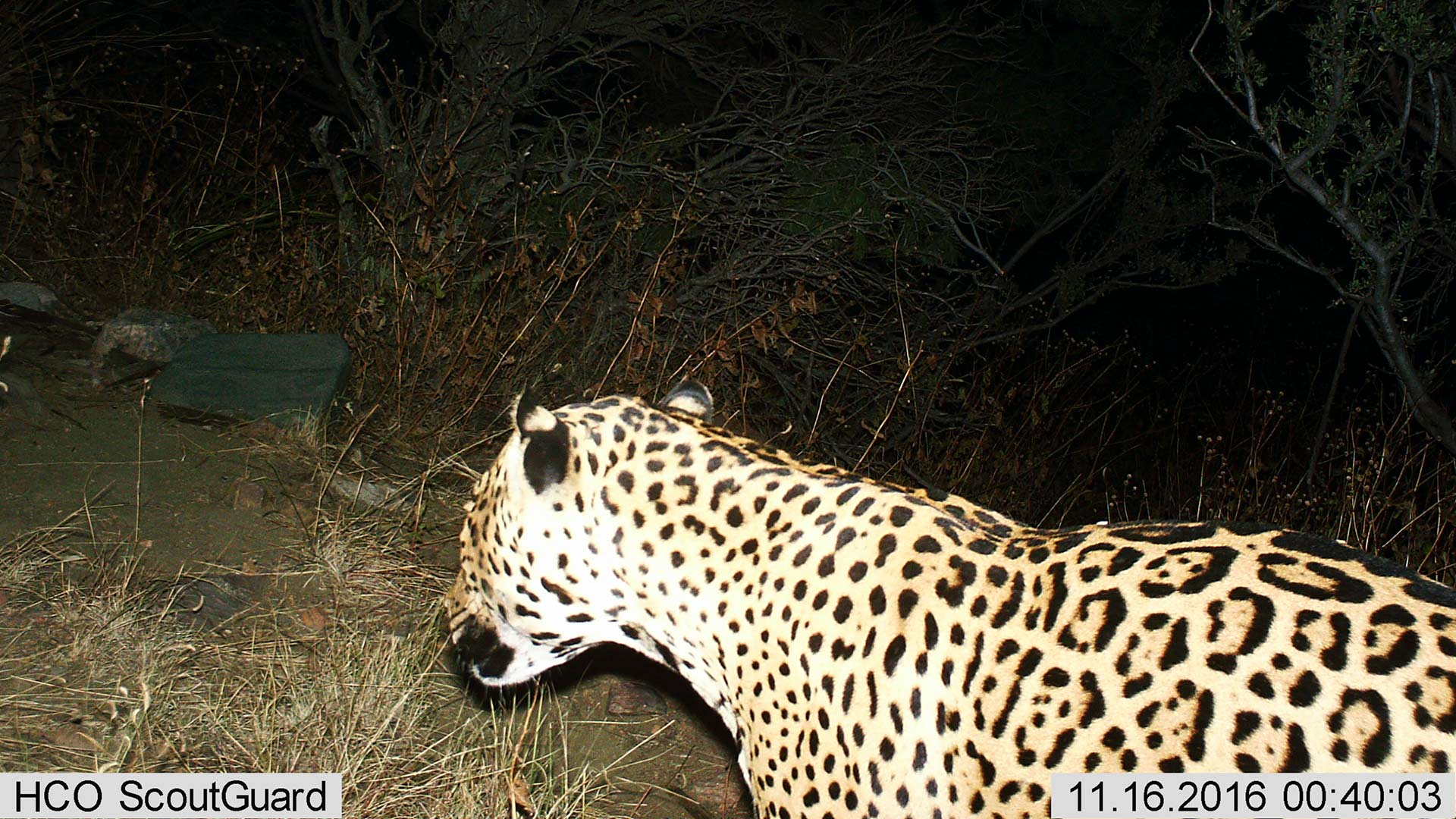 Male jaguar photographed in the Dos Cabezas Mountains Nov, 16, 2016.
USFWS/Courtesy BLM/Flickr
A wild jaguar has been spotted in the Huachuca Mountains, in the Sierra Vista Ranger District of the Coronado National Forest, the Center for Biological Diversity says.
The big cat, believed to be jaguar 3 known as Sombra, has been spotted on trail cameras in the Huachuca Mountains, in March and May of this year according to two jaguar detections on Customs and Border Protection cameras outside of Sierra Vista.
Agencies such as CBP will share sightings with US Fish and Wildlife to record on their online database.
On the database, FWS details the two photos, which are too blurry for spot analysis– a practice that identifies unique rosettes or spots.
Sombra, a wild jaguar was last detected in the mountain range back in 2016.
Southwest Conservation Advocate Russ McSpadden said jaguar detections are moments to celebrate.
"We live in a landscape where we actually do share space with jaguars and it's just kind of unbelievable and I hope people understand the uniqueness of that and the uniqueness of where we live," McSpadden said.
About seven male jaguars have been known to roam north of the US Mexico border, in Arizona over the last 20 years.
"Male jaguars are really wide ranging hunters and they'll set out from the breeding population that's south of the border in Mexico," McSpadden said.
The jaguars have been known to head north and establish new territories in the sky island mountains in southern Arizona.
"It's a hope of many who have worked for jaguar recovery north of the border, that a female will indeed come north," McSpadden said.