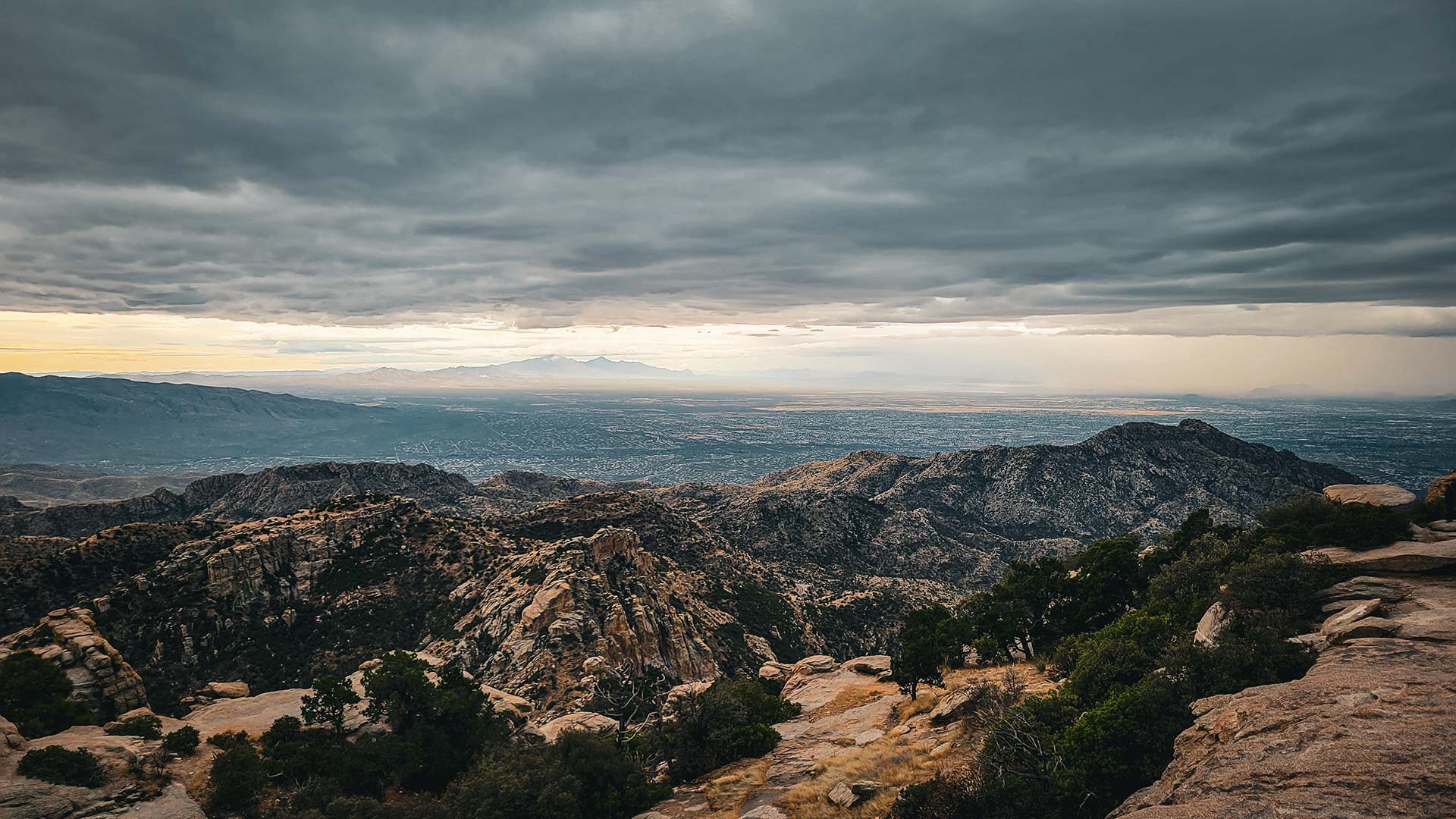 The Santa Rita Mountains look over the city of Tucson from the South in this view from the Catalina Highway.
AC Swedbergh / AZPM
Over 2,000 people have shared their visions for what they want to see in Tucson's next 20 years.
Community input through surveys and outreach events was the first step in the city's chosen method of updating the General Plan, called Plan Tucson.
The Plan Tucson project was ratified by voters in 2013, which replaced the previous General Plan developed in 2001.
Residents shared likes, dislikes, and ideas on Tucson's economy, community resources, climate policy, land use, housing, and transportation.
Tucsonans are most concerned about the city's future land use, housing, and community resources. Residents shared the most ideas for improving transportation, especially improving public transit and road maintenance. When asked about the economy, residents want to see more support for small businesses and more job opportunities.
Tucsonans also had positive things to say about their city, including Tucson's art and culture, nature access, diversity, and fare free public transportation.
The responses will be used in tandem with planning city projections. The resulting general plan will then appear on the ballot in 2025 for voter approval.
The full report can be found here.