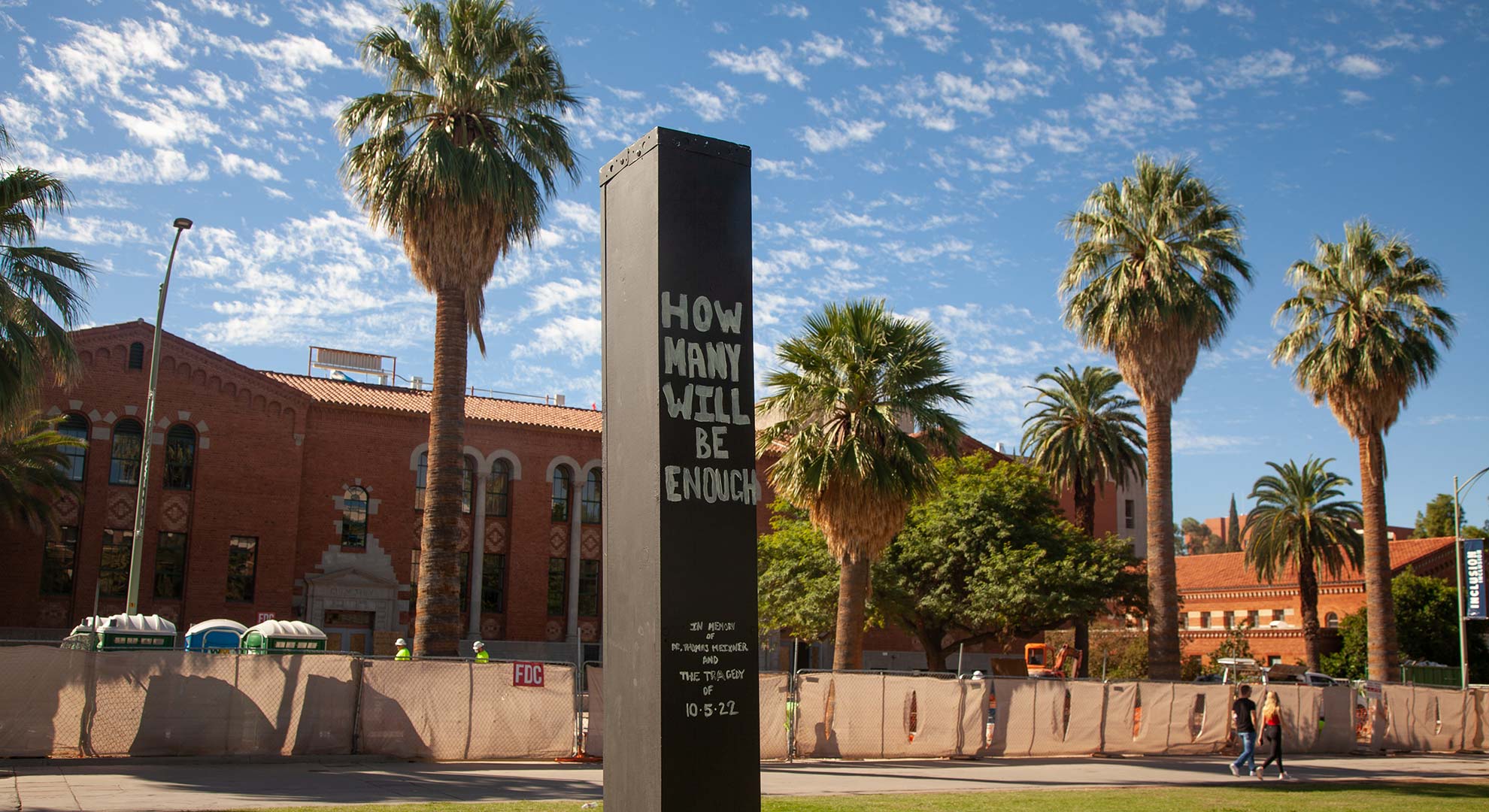 A black pilar that says "How many will be enough" stands in the middle of the University of Arizona Mall one week after the killing of Professor Thomas Meixner on campus. A few days prior university officials held a candlelight vigil where the pilar stands.
Paola Rodriguez/Arizona Public Media
The Pima County Attorney's Office released new documentation detailing the extent of suspect Murad Dervish's harassment of University of Arizona faculty prior to last year's deadly on-campus shooting.
The emails released to AZPM News through a public records request detail explicit racial and homophobic slurs the suspect made toward university faculty.
"You're a stupid f** Mexican garbage and a f also obviously," Dervish wrote. "You must have sucked alot [sic] of d to get where you're at!! F* trash, you're not even half smart as me."
Another email reads:
"You're such filthy g* garbage, you need to figure out what's going on before making a decision. You're in no way qualified to do your job a*."
Dervish is being charged with seven felony counts, including first-degree murder following an on-campus shooting that killed Professor Thomas Meixner. At the time of the shooting, Dervish was banned from UA property due to his threats to faculty, staff, and students.
Dervish blamed staff at the Hydrology and Atmospheric Sciences Department for his expulsion from the university. A jury trial for his case is set for May of next year.