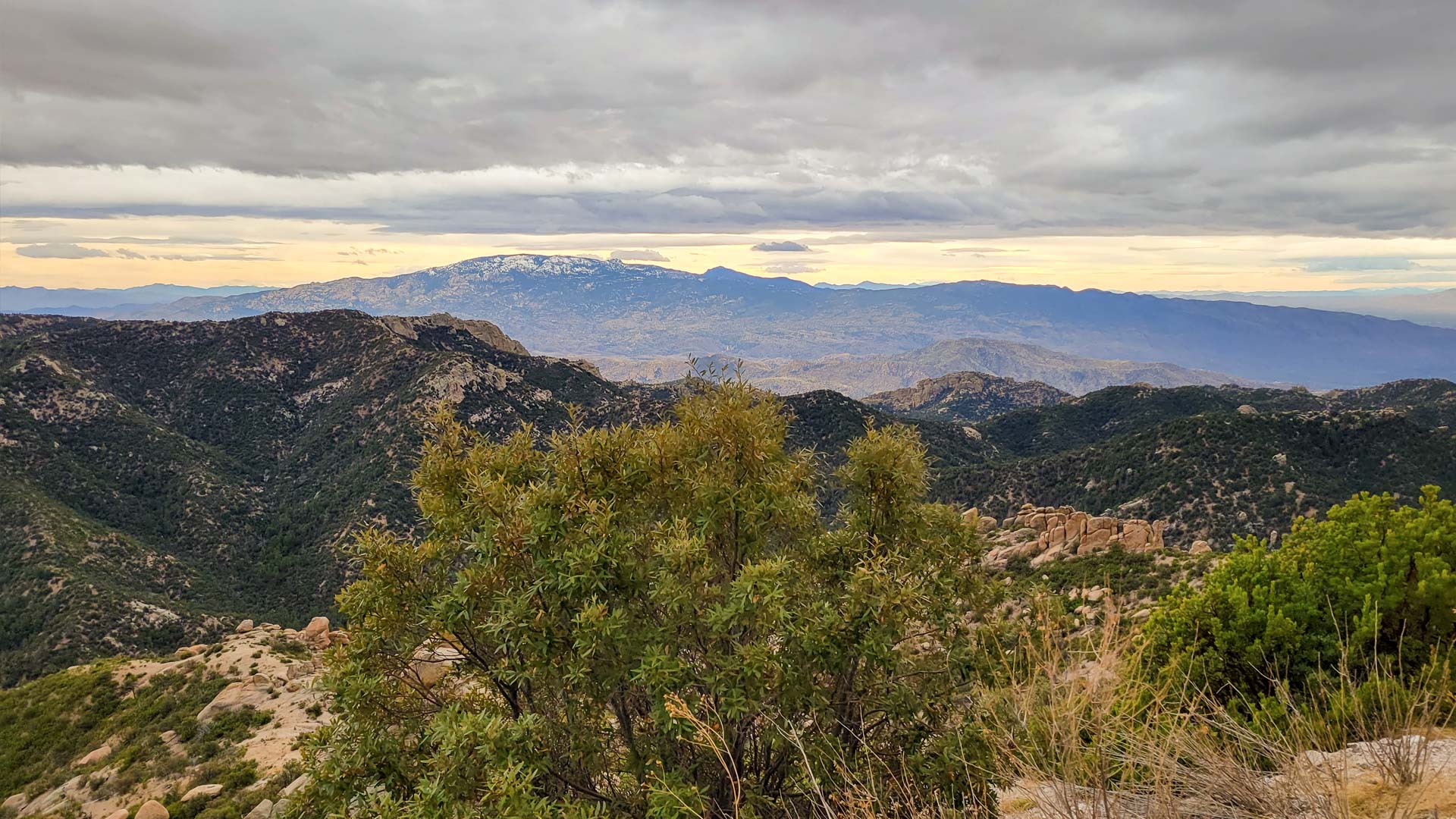 Snow tops Mica Mountain, a peak in the Rincon range east of Tucson.
AC Swedbergh / AZPM
Residents in the Tanque Verde area of Tucson might have felt a rumbling in the early hours of Thursday morning.
A magnitude 3.1 earthquake occurred near Saguaro National Park - Rincon District.
Nineteen people reported their experiences to the United States Geological Survey. Only some felt light shaking, and many did not feel anything at all.
Researchers at the USGS said it's no surprise an earthquake occurred outside of the Tucson metro area.
"The closest fault to this earthquake is called the Little Rincon Mountains Fault, it is not a very active fault…but the fault still has the potential to generate earthquakes," said earthquake geologist with the USGS Christopher DuRoss said.
The same can be said for the western United States and Basin and Range Province, a region where Earth's crust is stretched thin, creating large faults where earthquakes big or small can occur.
The USGS says locals could experience an aftershock in the following months at a lower magnitude because of the proximity of the epicenter.
An epicenter is the point on Earth's surface, directly above an earthquake's starting point.