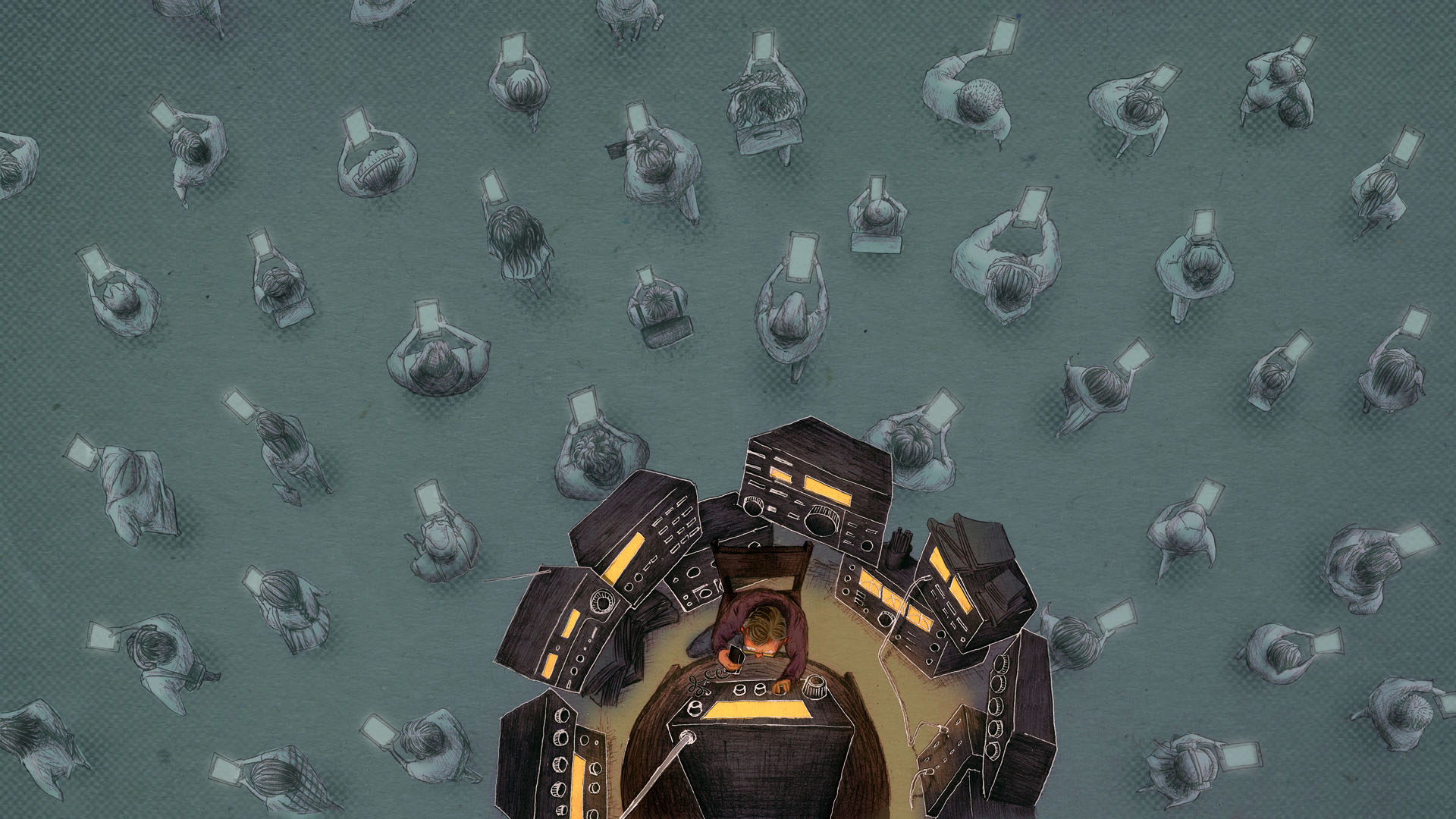 Illustration by Shiang-Harn Hwang
Arizona Public Media always hopes for feedback, but our interest jumped one morning in December when a string of messages arrived from listeners in far-off lands.
The messages all had things in common: They were enthusiastic, they contained a recording, and they bore a request asking that someone here at AZPM confirm that the recording was, in fact, us.
The listeners had picked up our signal in Kongsfjord, Norway. Our AM frequency traveled around 5,000 miles to the very north of that country, and of the continent, to arrive at the Arctic fishing village.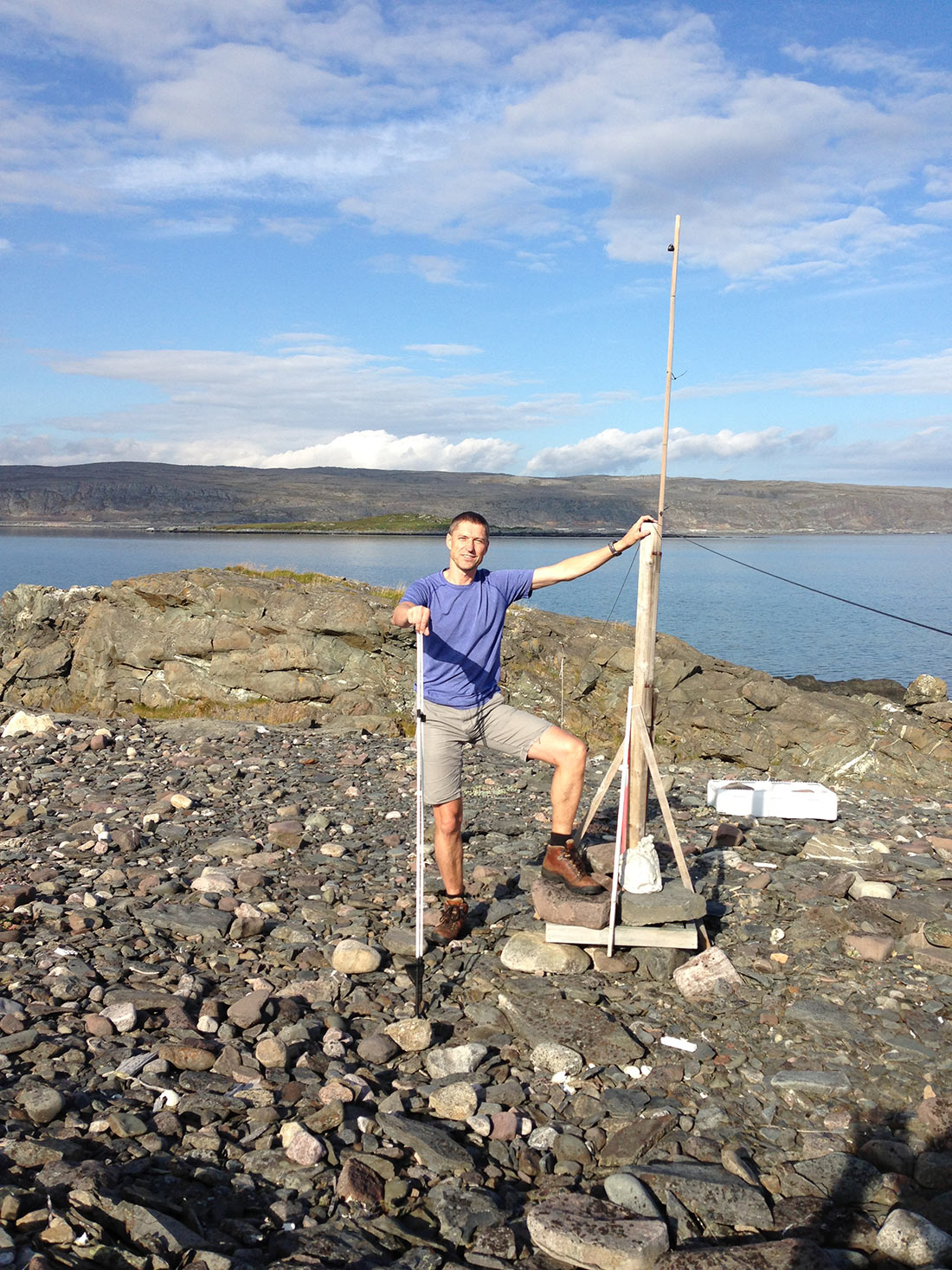 VIEW LARGER OJ Sagdahl on a September visit to Kongsfjord to work on the antenna that heard KUAZ 1550 AM from 5,000 miles away.

Courtesy of OJ Sagdahl
One of those messages came from OJ Sagdahl. He and two friends, Bjarne Mjelde and Ole Forr, count themselves as part of a worldwide group of radio enthusiasts known as DXers. Their particular brand of this hobby is to build large antennas and "catch" signals from radio stations in distant places.
"I would say it's definitely our main hobby for all of us. It's like a stamp collector or coin collector who finds this really rare coin. So we keep lists and statistics - kind of competing partly with each other and also our friends in Sweden and Finland," Sagdahl told AZPM over Skype from Copenhagen, where he was for work.
While none of them lives in Kongsfjord, Sagdahl said, they operate their antenna project at a summer home there that belongs to Mjelde. The antennas are monitoring signals 24 hours a day, with remote-controlled receivers.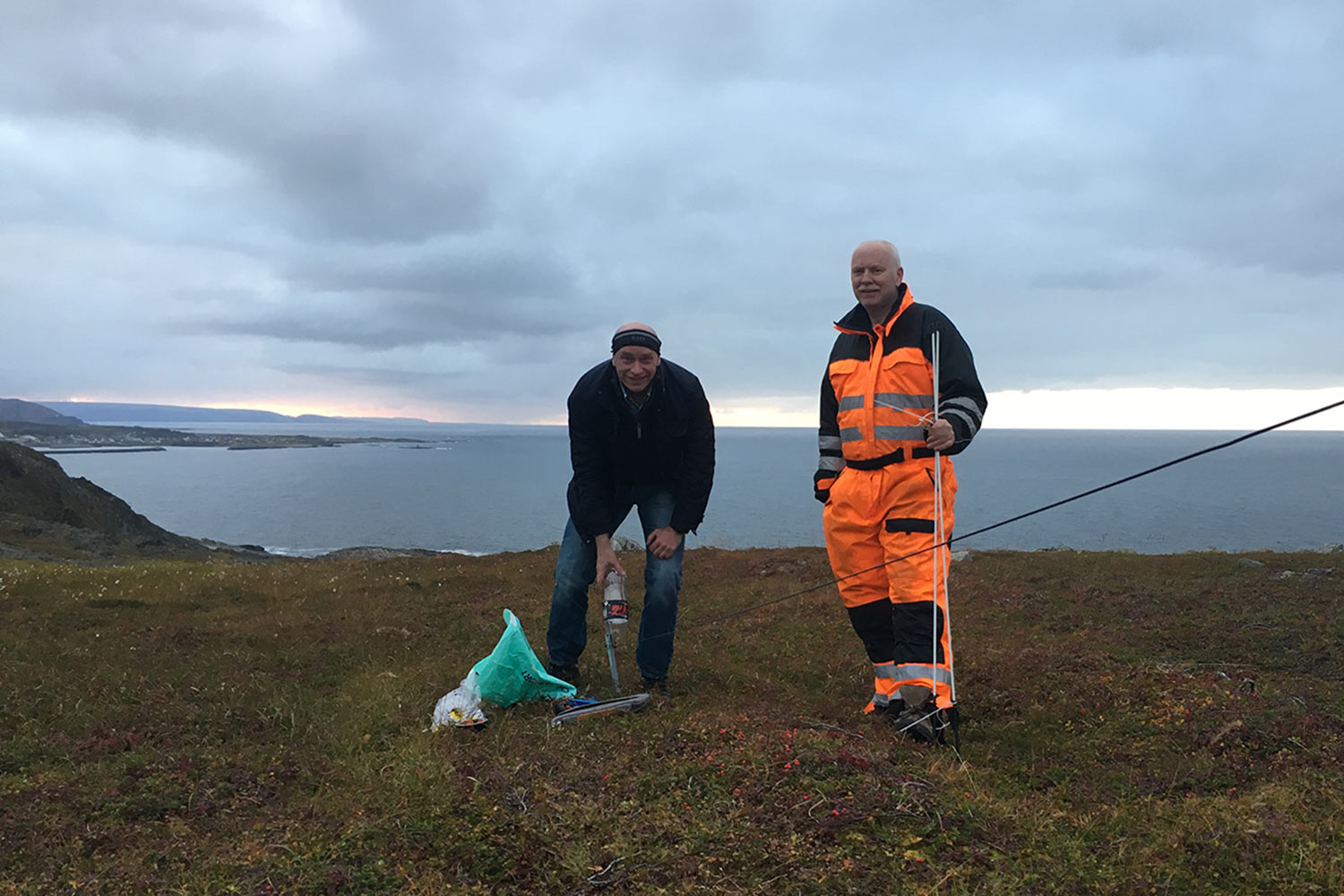 VIEW LARGER Bjarne Mjelde, left, and Ole Forr pose with an antenna measuring more than 3,000 feet, pointed at the East Coast of the U.S.

OJ Sagdahl
Arizona is one of those rare coins for DXers in Nordic countries, and Forr was the first to hear on their receivers in Kongsfjord, Sagdahl said
"One of us discovered an unusual signal on 1550 AM, with NPR programming … after a few hours we realized it was actually KUAZ in Arizona, which has been on the long-time wanted list because it's a really difficult station to get."
The Arctic fishing village is an ideal place for these signal catchers. Darkness allows for the propagation of the signal, and all the conditions must work together to "catch" a rare station.
"If it had been summer, it wouldn't have happened."
That's because sun and solar activity hamper the signals, Sagdahl said. Summer's round-the-clock sun means it's a wintertime activity. Plus, they have to remove the antennas in the summer because it's also a grazing area for reindeer returning from the mountains.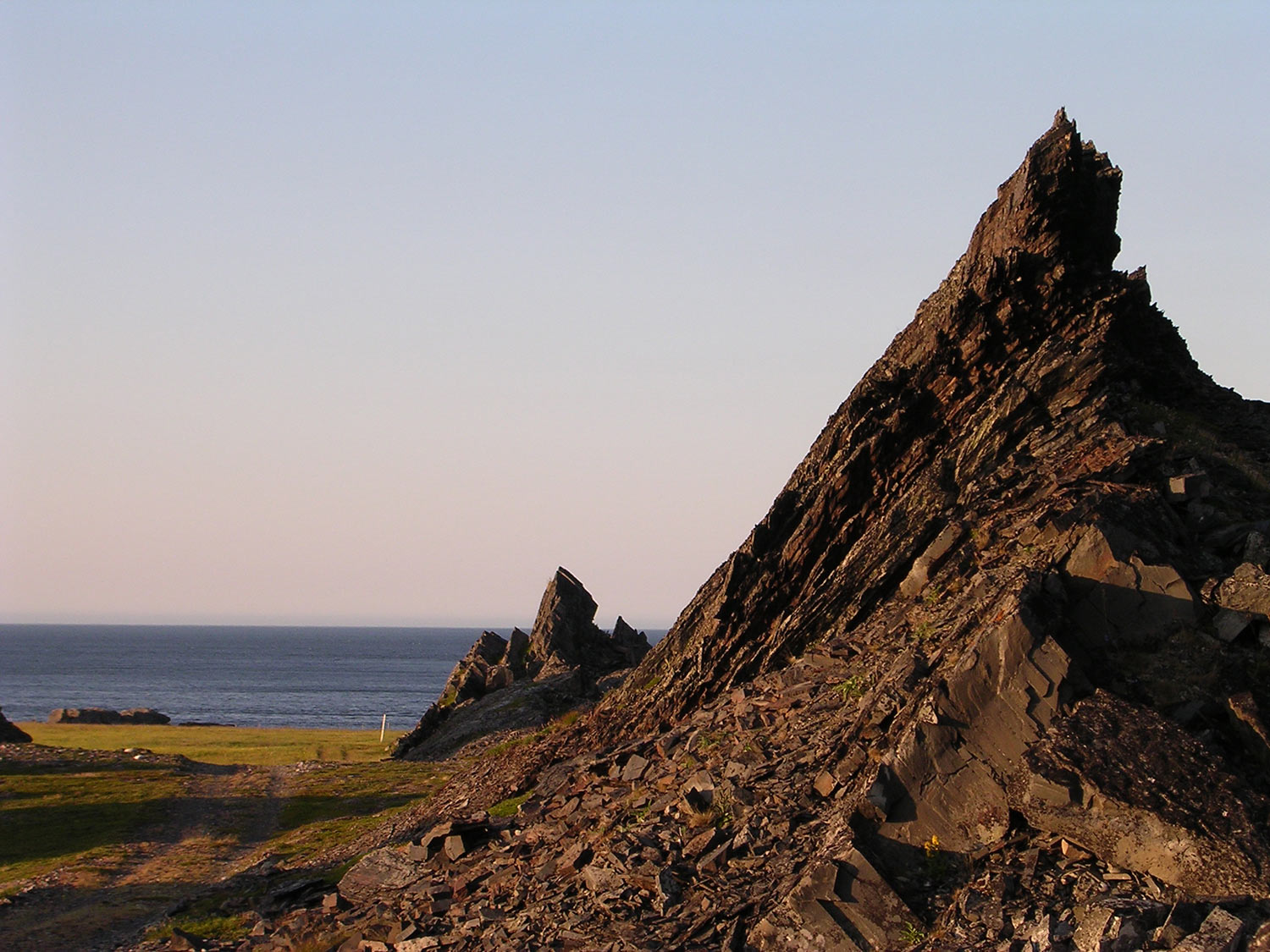 VIEW LARGER Rocks near Kongsfjord, Norway.

Courtesy of kongsfjord.no
Sagdahl said it's not the first time Arizona Public Media has been picked up in Nordic countries, but it's pretty rare.
"Arizona is one of the most difficult states to catch in the U.S., probably because it's so far, and there are also relatively few stations in Arizona. I've been collecting stations for many, many years. I have more than 2,000 U.S. and Canadian stations and only 21 from Arizona. So Arizona is really a very exclusive state for us."
Sagdahl followed the path of many radio hobbyists. He bought his first radio when he was 7, and at around age 12 realized he could send letters to radio stations, who would respond with "QSL" confirmation cards.
He's been doing it ever since, and sought out more challenges as he grew older, he said.
With virtually all of the world's radio stations available to stream online, what compels these DXers?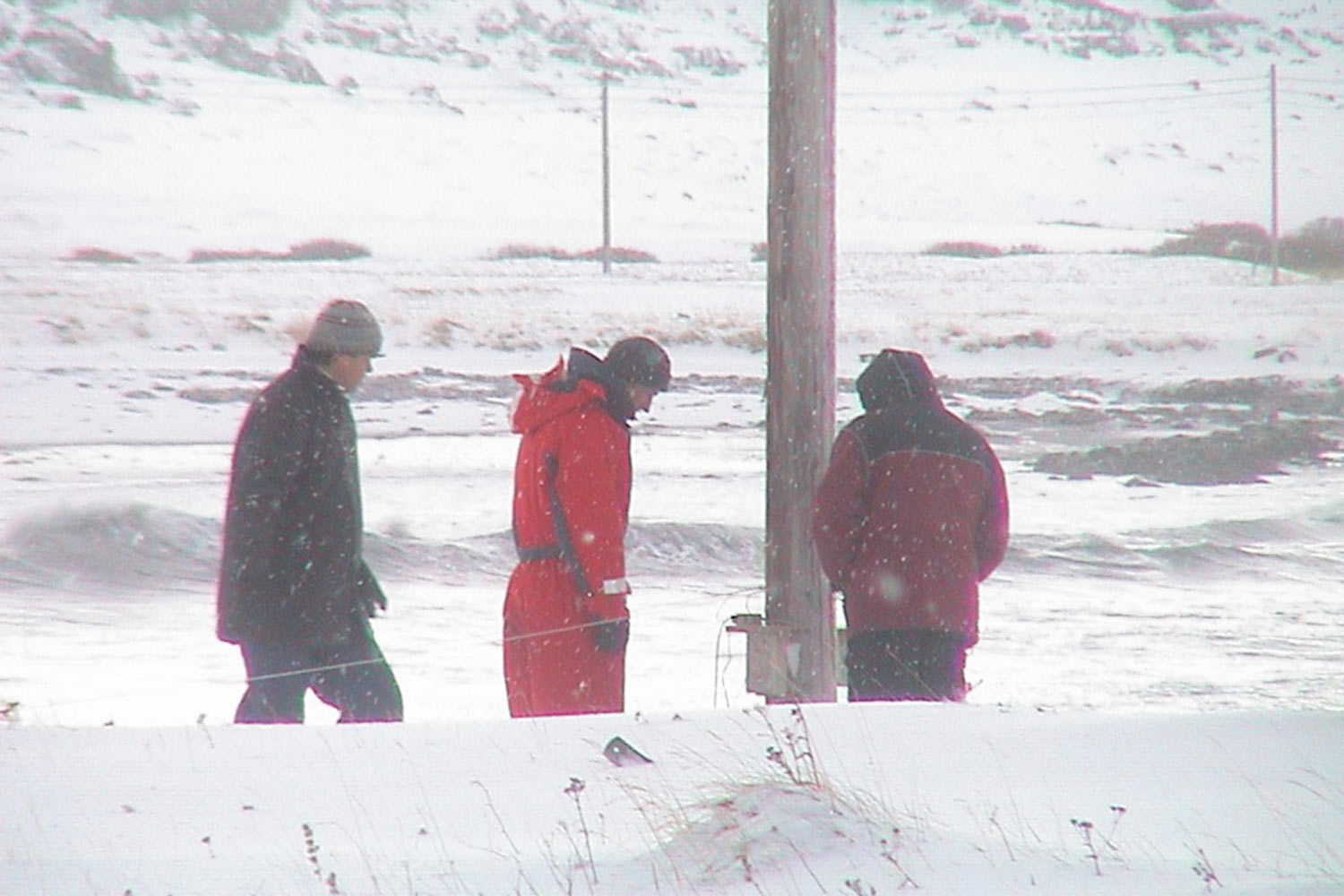 VIEW LARGER Checking antennas in Kongsfjord, Norway.

Courtesy of kongsfjord.no
"Some stations that we write to, they don't really care. And they don't find it that exciting that we hear them because we could have listened to them on the internet. But for us it's not the same to listen to the signal on the internet compared to catching it with real radio waves."
The responses from AZPM employees is all part of the experience, he said.
"These are also the things that made it great fun to be a DXer."
Visit their website, where they log all of their "catches," list their equipment and post photos.
Southern Arizona has it's own communities of DXers, including the Southern Arizona DX Association. The group is made up mostly of retired engineers who prefer to practice two-way, long-distance radio communication. They meet once a month in Tucson. Visit their website here.