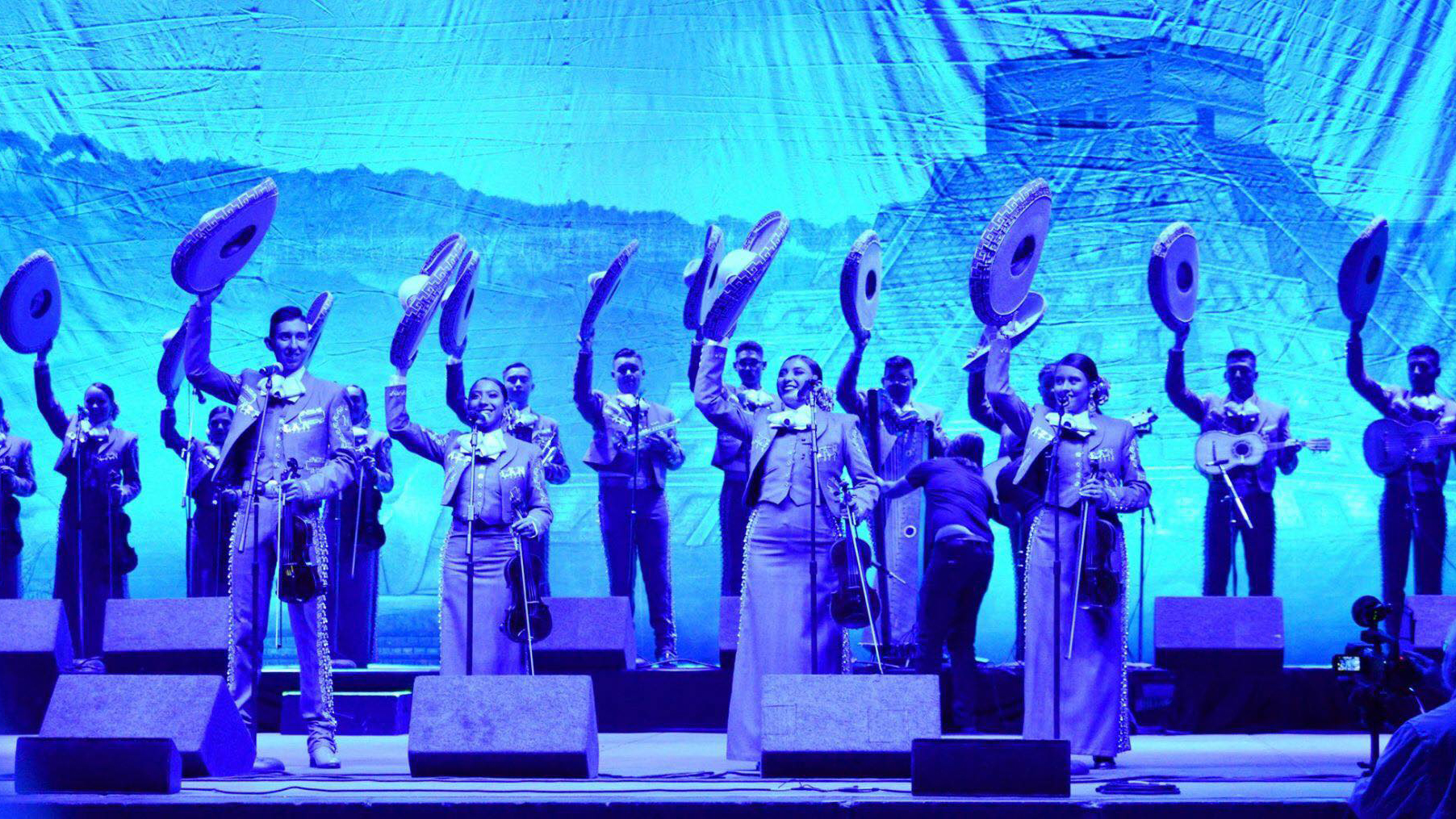 Mariachi Aztlán de Pueblo High School.
Courtesy of Mariachi Aztlán de Pueblo High School on Facebook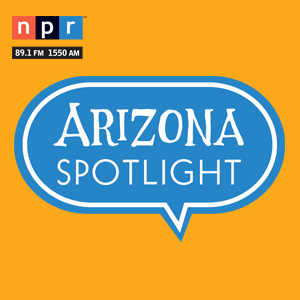 Featured on the September 29th, 2022 edition of ARIZONA SPOTLIGHT with host Mark McLemore: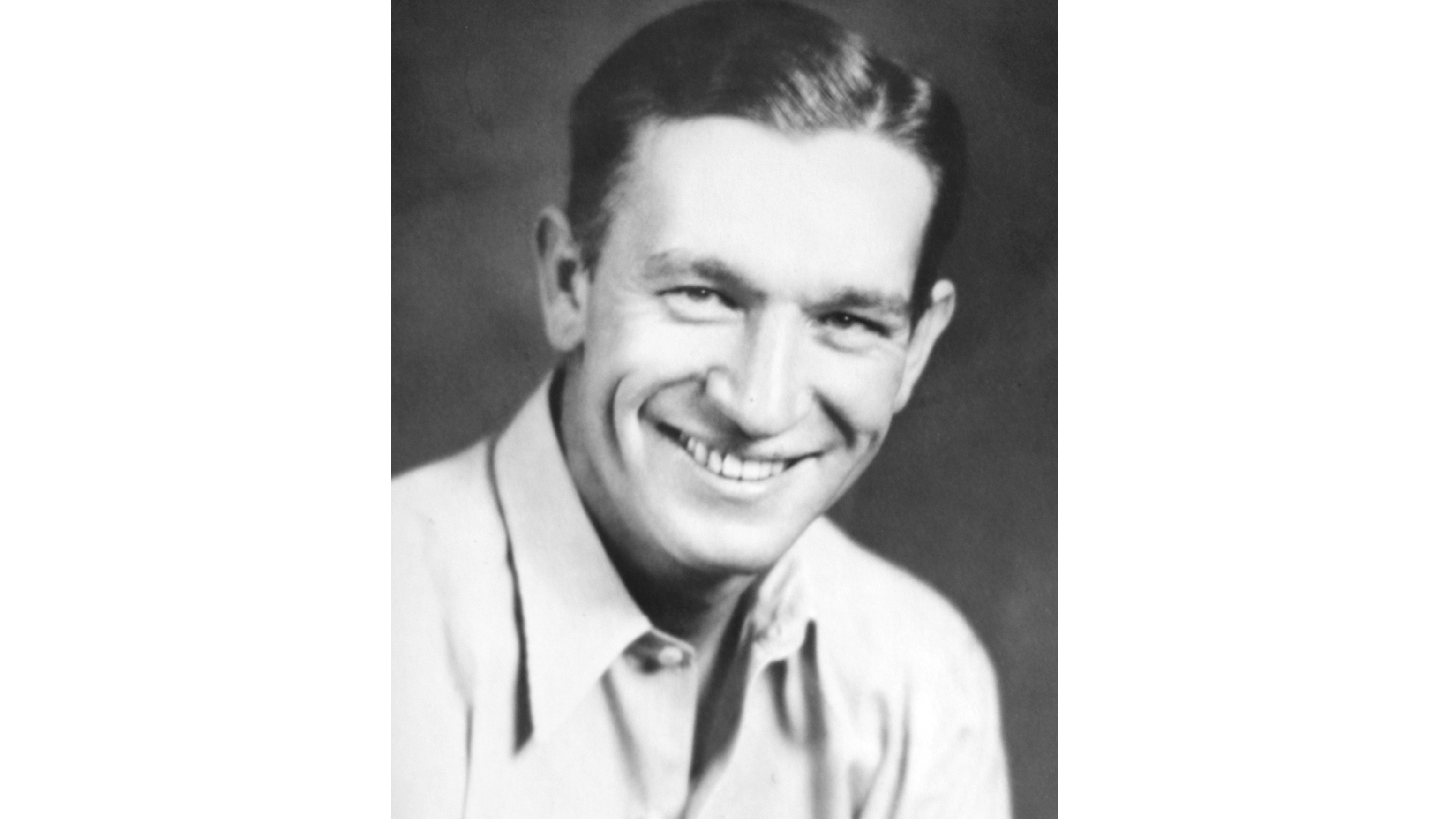 Rancher J. Rukin Jelks (1899-1990), a horse breeder who was a founder of the Rillito Park Racetrack in Tucson.
Rillito Park Foundation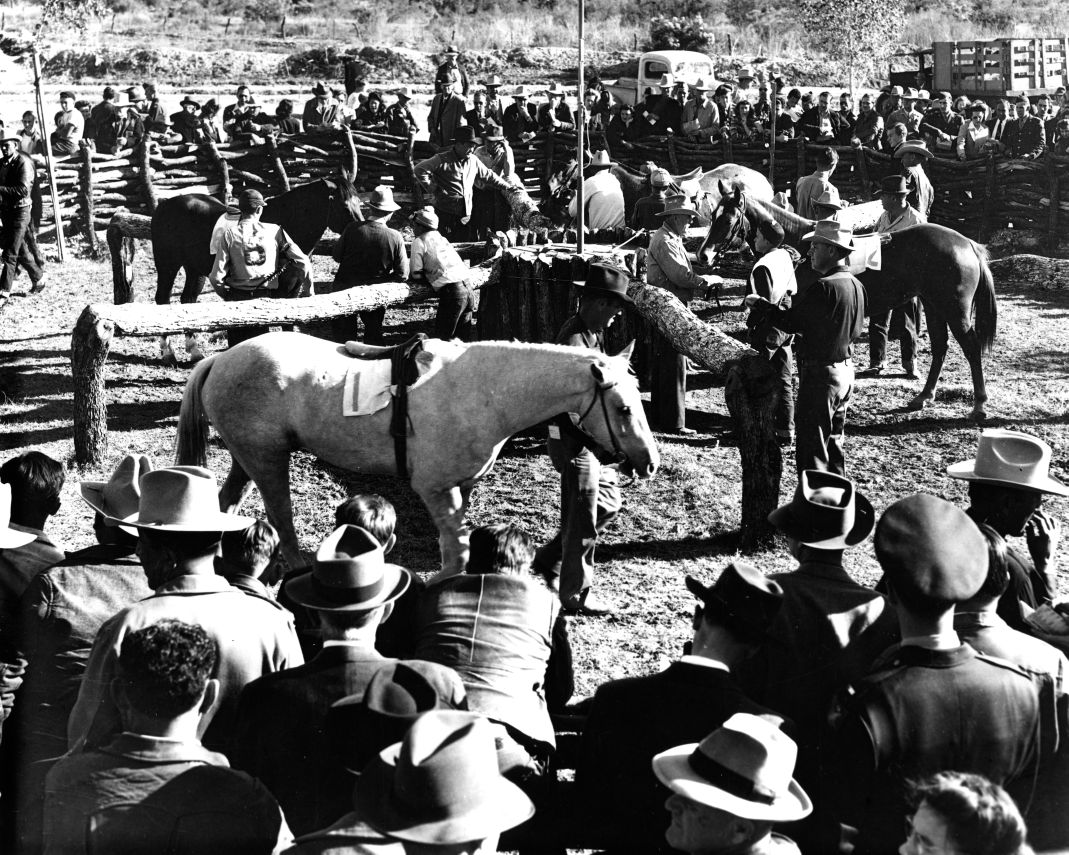 The paddock at the Rillito Park Racetrack, where professional horse racing began in Tucson in the 1940s. This is where spectators could view and asses the competing horses before the races. According to David Leighton, the paddock was surrounded by a retaque fence made of mesquite wood.

Rillito Park Foundation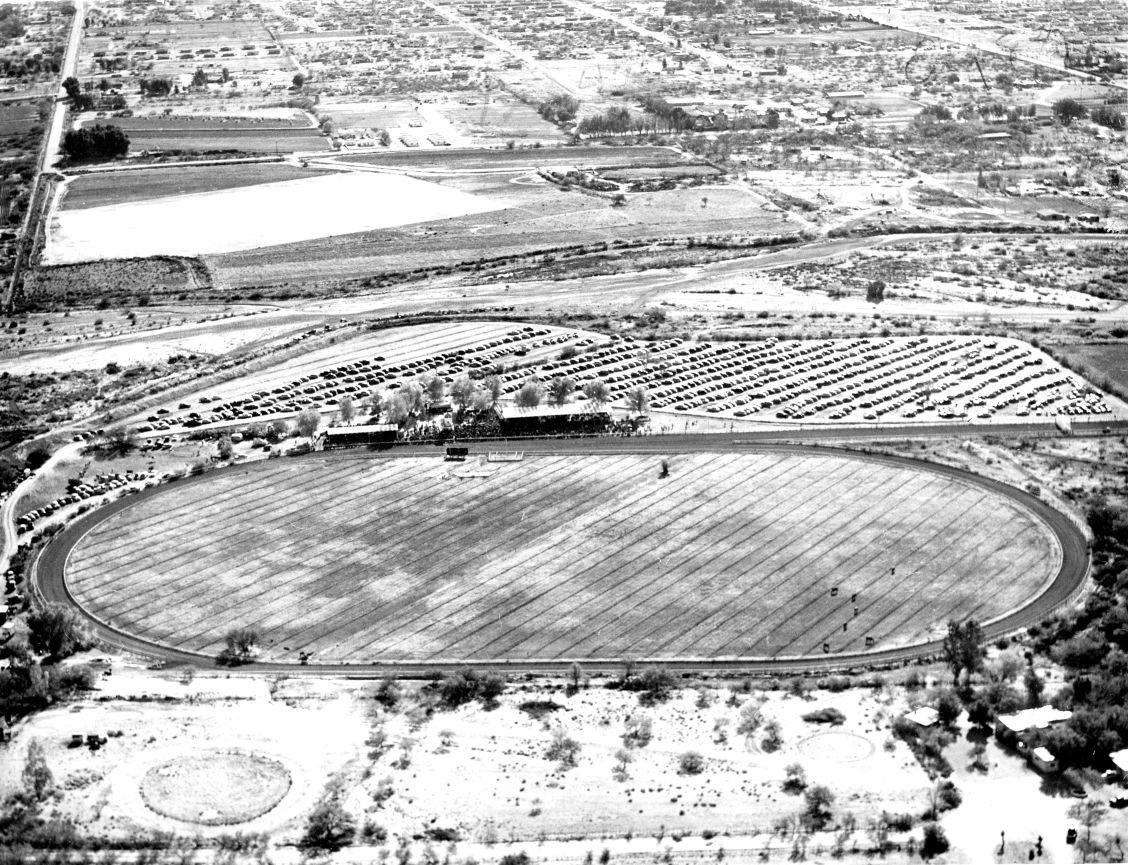 Rillito Park in the 1950's. Few homes or developments were in the area near 1st Avenue and River Road.

Rillito Park Foundation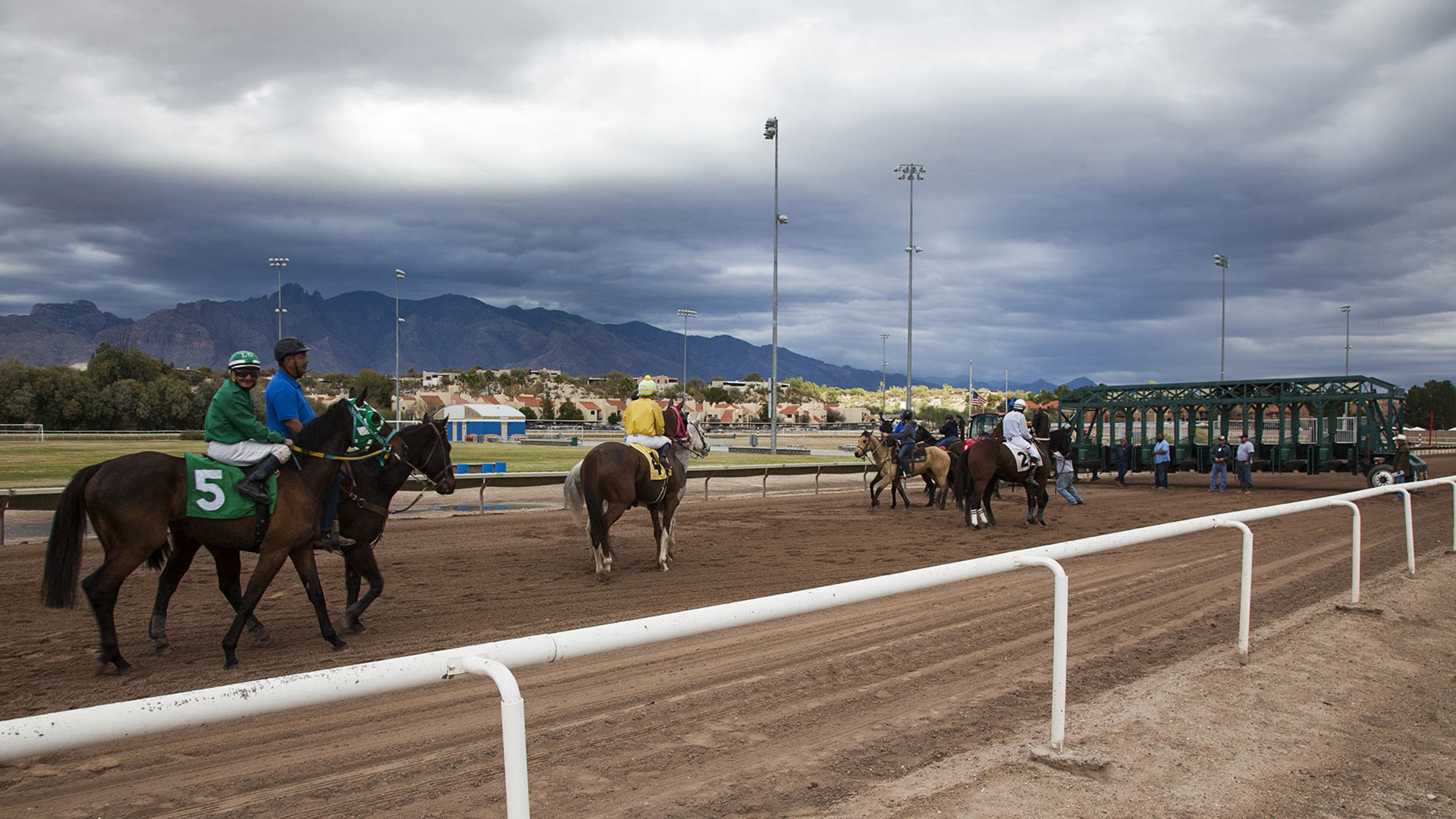 Riders approach the starting gate and Rillito Racetrack, 2018.
Nick O'Gara/AZPM
Meet Sol Silvina , a 16-year-old from Sonora, Mexico, is already writing music that's being played by orchestras around the world. Her dream is to become the next big name in the exclusive world of film composition. From the Fronteras Desk in Hermosillo, reporter Kendal Blust of KJZZ brings us this story.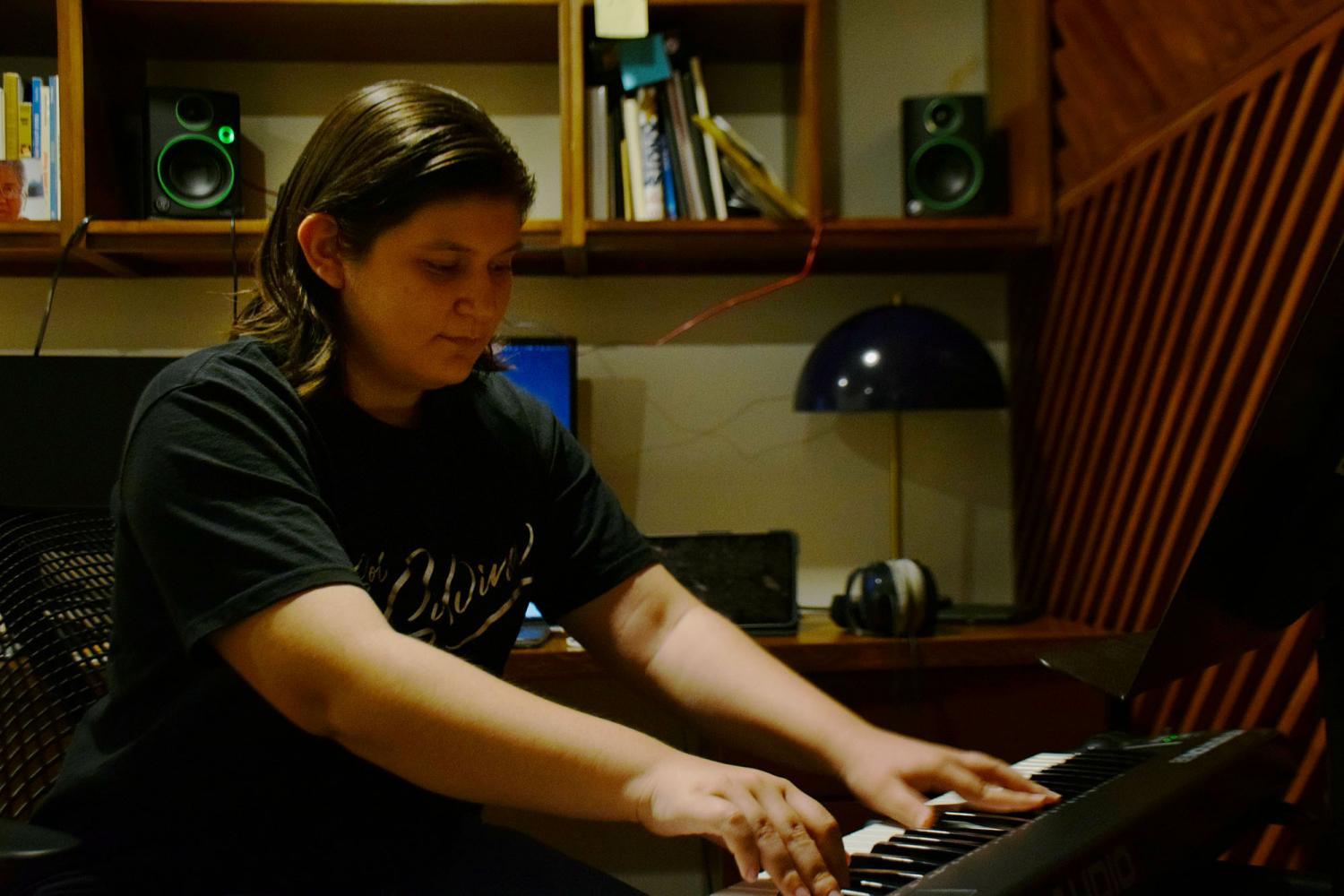 Sol Silvina plays piano in her Hermosillo, Sonora, apartment a month before leaving to Paris.

Kendal Blust/KJZZ
One mission of Special Collections at the University of Arizona libraries is to collect and preserve the stories of Tucsonans, stories about topics and events both big and small. Pedro Gonzalez grew up in Barrio Viejo, until his family was displaced by urban renewal. He remains a barrio resident today, and he has been a neighborhood organizer most of his adult life. In this edition of "Archive Tucson", produced by Aengus Anderson , we'll hear Gonzalez share some favorite random memories of being a teenager in Tucson in the 1970s.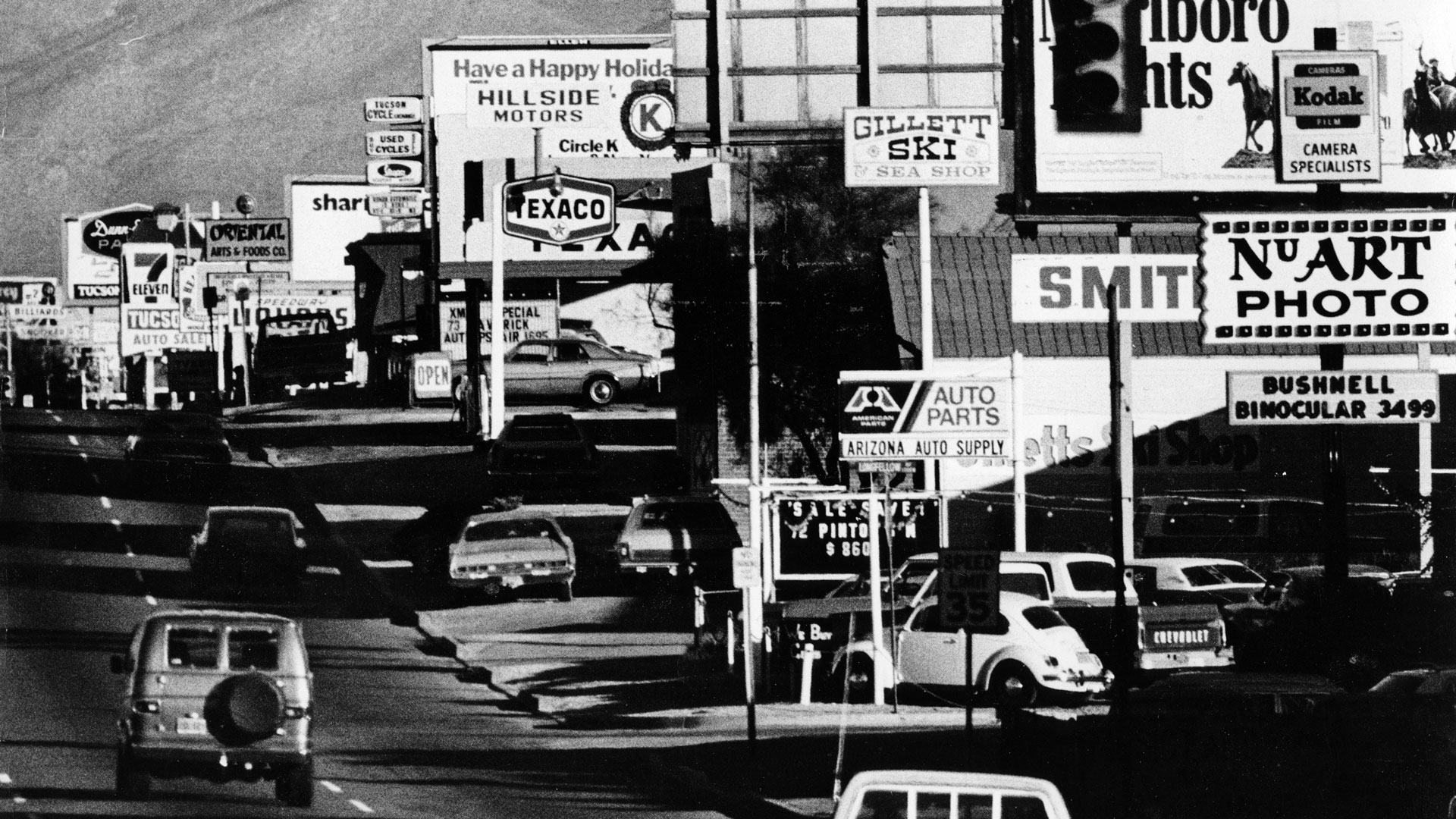 Speedway Boulevard, looking east from Alvernon Way in 1977.

Arizona Daily Star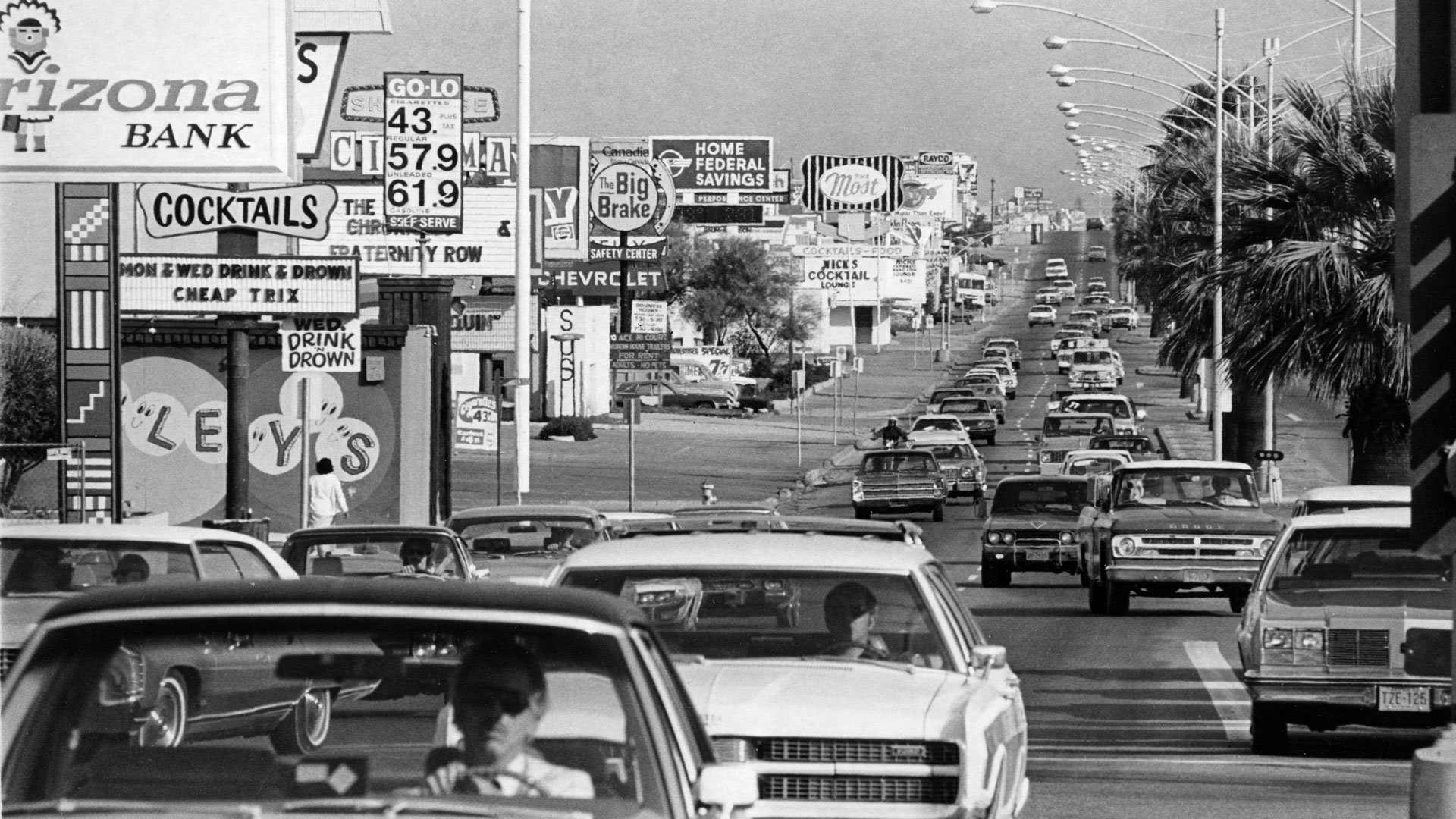 Another image of Speedway Boulevard in the 1970s.

Arizona Daily Star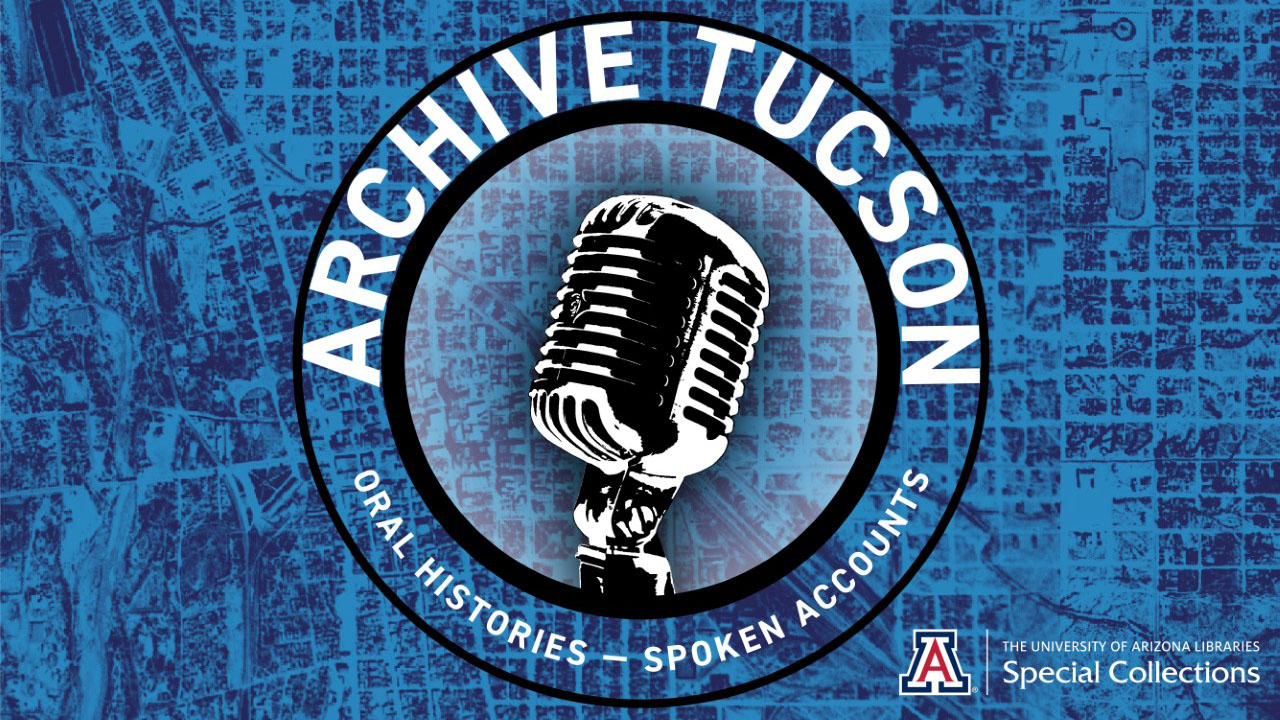 "Archive Tucson" is an oral history project of Special Collections at the University of Arizona Libraries. You can find many stories from Tucson's past at archivetucson.com.
courtesy Special Collections
And, Hispanic Heritage month runs through mid-October, and Tucson is celebrating with music, dance and tradition. Find out how mariachi has become the way for one group of students to embrace their Mexican heritage, in a story by Paola Rodriguez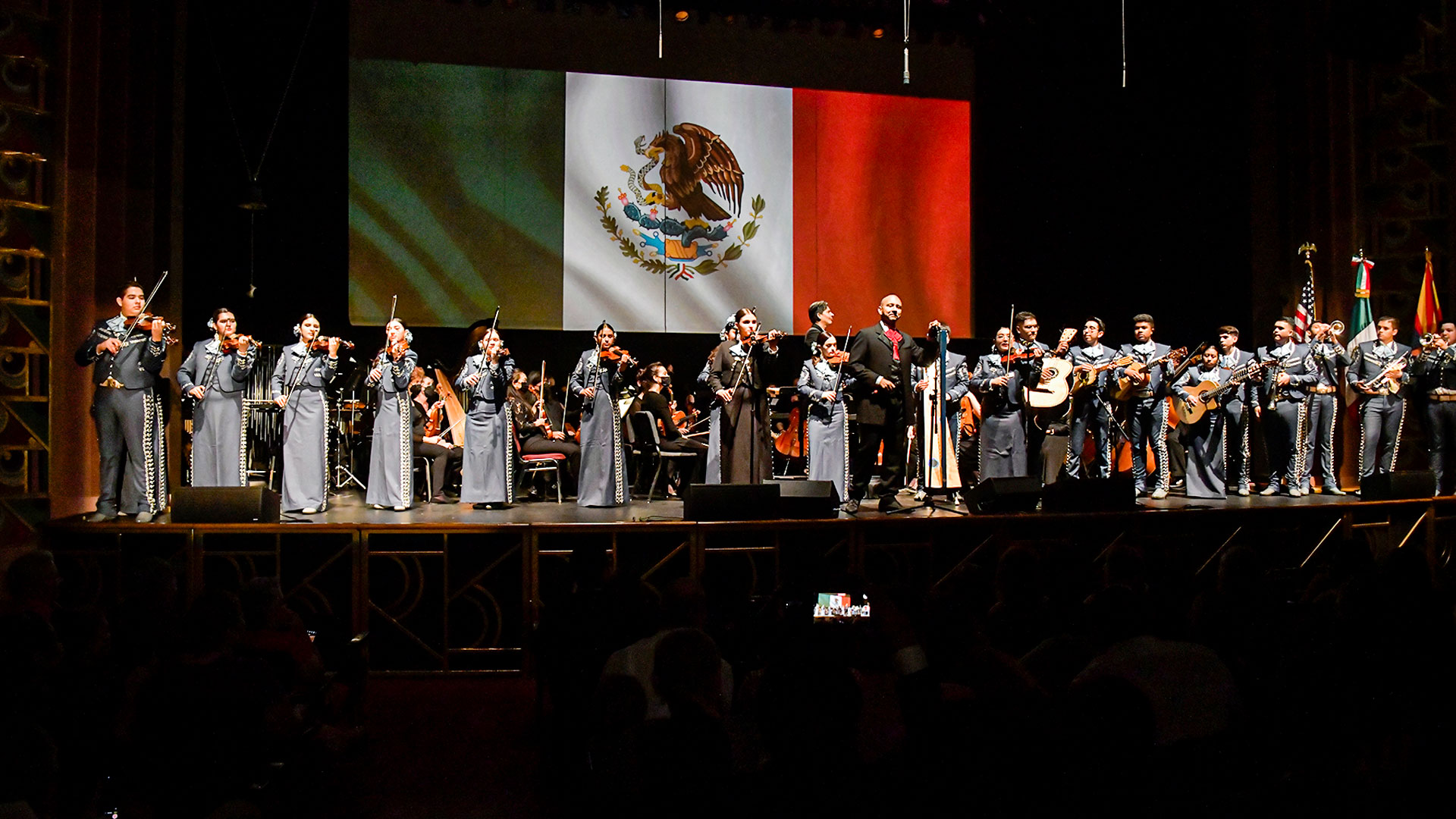 Mariachi Aztlán de Pueblo High School perform with vocalist and the Tucson Symphony Orchestra for the annual Mexican Independence Day concert on Thursday, Sep. 15, 2022 at the Fox Theatre in Tucson. The event is hosted by the Consulate of Mexico and Tucson-Mexico Sister Cities.
Jes Ruvalcaba/Tucson Unified School Distrct
Web page by Leah Britton.