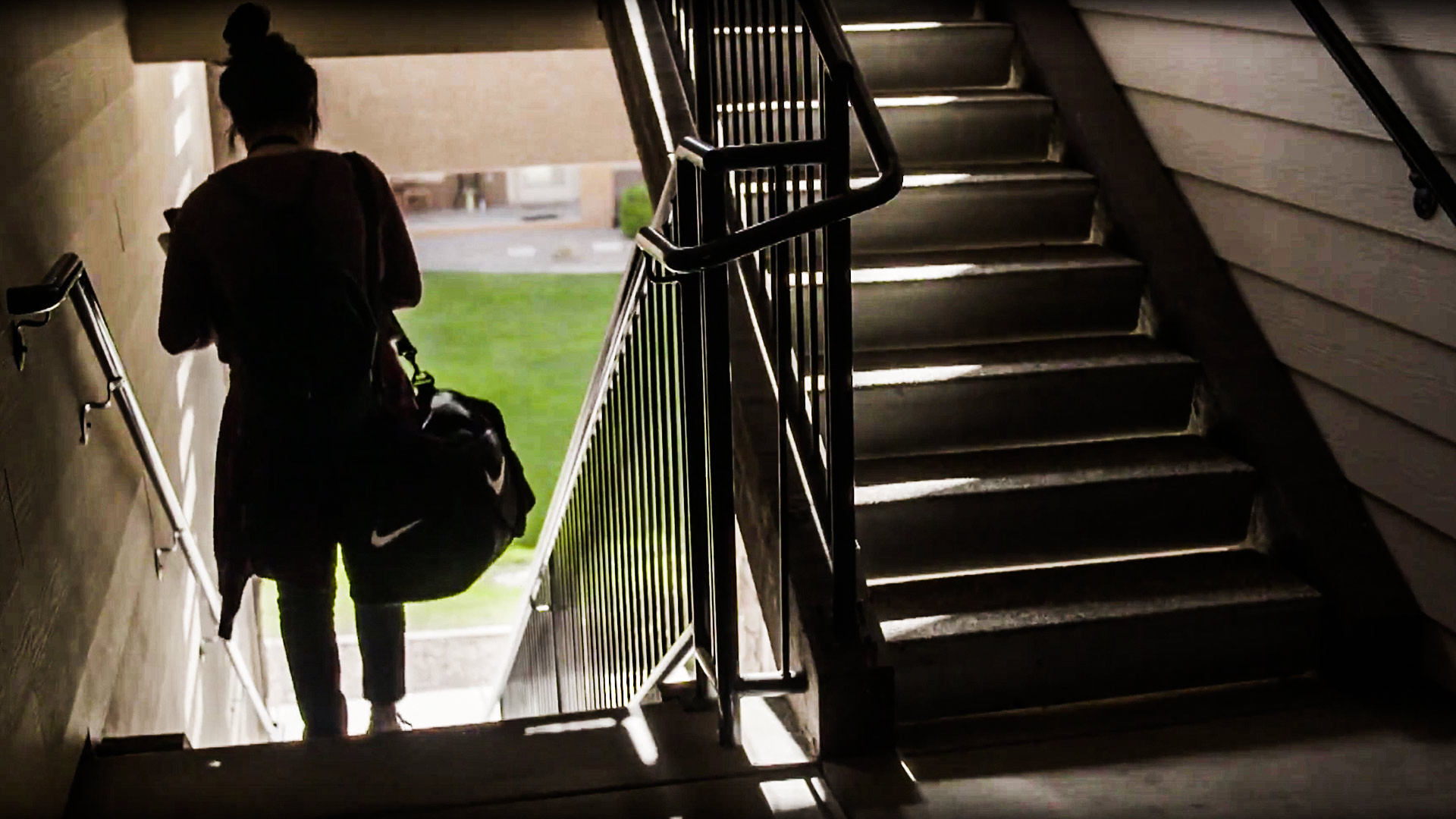 Not Broken is an AZPM original documentary about young people living with mental illness, learn more at azpm.org/notbroken.
AZPM Staff
This special episode of Arizona Spotlight features a discussion of the complexities of youth mental health, and is a companion to Arizona Public Media's documentary Not Broken, which debuts Monday at 9 PM on PBS 6.
Learn more about the documentary at the Not Broken website.
For more information and resources on mental health:
NIMH
The National Institute of Mental Health (NIMH) is the largest scientific organization in the world dedicated to the understanding and treatment of mental illnesses through basic and clinical research, paving the way for prevention, recovery and cure. http://www.nimh.nih.gov/
CRISIS LINES
National Suicide Prevention Lifeline provides 24/7, free and confidential support for people in distress. https://suicidepreventionlifeline.org/
Suicide/Crisis Hot Lines by location:
- Pima, 1-800-796-6762 or 1-520-622-6000
- Maricopa, 1-800-631-1314 and 1-602-222-9444
- Graham, Greenlee, Cochise and Santa Cruz, 1-866-495-6735
- Gila River and Ak-Chin Indian communities, 1-800-259-3449
- Yuma, LaPaz, Pinal and Gila, 1-866-495-6735
- Mohave, Coconino, Apache, Navajo and Yavapai, 1-877-756-4090
The Warm Line is a confidential, non-emergency phone line for any resident of Cochise, Graham, Greelee, La Paz, Pima, Pinal, Santa Cruz and Yuma Counties who needs to talk.
- 520-770-9909 (Pima County)
- 844-733-9912 (all other Southern Arizona Counties) 
LOCAL RESOURCES
Arizona Department of Health Services http://www.azdhs.gov
Arizona Youth Partnership (AZYP) cultivates healthy foundations for youth and promotes strong families in partnership with local communities. http://azyp.org/
Arizona State University Campus Health Services provides health care for the ASU student community. https://eoss.asu.edu/health
Boys & Girls Club of Tucson offers youth development programs to over 6,000 youth. http://www.bgctucson.org/
Cenpatico Integrated Care (Cenpatico IC) is the Regional Behavioral Health Authority for Cochise, Graham, Greenlee, La Paz, Pima, Pinal, Santa Cruz and Yuma counties.  https://www.cenpaticointegratedcareaz.com/
Children's Action Alliance (CAA) is an independent voice for Arizona children at the state capitol and in the community. CAA works to improve children's health, education, and security through information and action. http://azchildren.org/
CODAC provides primary care and a full continuum of professional behavioral health care (for substance abuse, depression, etc.) to adults and youth. http://www.codac.org/
Community Partners, Inc. focuses on emotional and life-adjustment issues, mental illness and substance abuse. Families, children and adults can get the help they need. http://www.communitypartnersinc.org/
Crisis Response Network is a non-profit organization dedicated to helping individuals through a continuum of crisis services. http://www.crisisnetwork.org/about/
HOPE, Inc. a consumer-centric behavioral health organization in Tucson, Arizona that delivers recovery-based community services. http://www.hopetucson.org/
Interfaith Community Services (ICS) helps seniors, disabled individuals and families in financial crisis throughout Pima County, Arizona, achieve stability, health and independence through support from more than 700 volunteers, 79 faith community partners and the community at large. https://www.icstucson.org/
Jewish Family & Children's Services offers counseling and community services to individuals and families in crisis, children and adults who have experienced trauma, people with disabilities, frail and elderly adults, and neighbors without basic necessities. https://jfcstucson.org/
La Frontera provides outpatient and residential mental health and substance abuse treatment services to children, youth, and adults in Pima County, Arizona. http://lafronteraaz.org/
NAMI Southern Arizona (Serving: Pima County) is a non-profit, grassroots organization providing no-cost advocacy, education, and support to all those affected by mental illnesses in southern Arizona. http://www.namisa.org/
NAMI Southeastern Arizona (Serving: Cochise, Graham, Greenlee, and Santa Cruz counties) is a non-profit, grassroots organization providing no-cost advocacy, education, and support to all those affected by mental illnesses in southeastern Arizona. http://www.nami.org/Local-NAMI/
Northern Arizona University Counseling Services works to enhance the psychological growth, emotional well-being, and learning potential of Northern Arizona University students. https://cmswork.nau.edu/Counseling-Services/
notMYkid is an Arizona-based non-profit organization whose mission is to empower youth to reach their full potential by inspiring positive life choices.  https://notmykid.org/
Pima Prevention Partnership (PPP) is a nationally-recognized, award-winning non-profit agency creating conditions for change among youths, families, institutions, and community groups since 1992. http://www.thepartnership.us
Tu Nidito Children and Family Services is Southern Arizona's resource for children and families whose lives have been impacted by a serious medical condition or death https://www.tunidito.org/
United Way of Tucson and Southern Arizona is building education from cradle to career, providing financial stability for families, and improving the overall health of the southern Arizona community. http://www.unitedwaytucson.org/
University of Arizona Health & Wellness Services provides medical services, psychological care, and health promotion & prevention services for students. http://www.arizona.edu/health-wellness-students  
Youth On Their Own (YOTO) is a dropout prevention program that supports the high school graduation and continued success of homeless, unaccompanied youth in Pima County. https://yoto.org/
NATIONAL RESOURCES
Active Minds empowers students to change the perception about mental health on college campuses, including chapters at the University of Arizona and Arizona State University. http://www.activeminds.org/
Mental Health America is the nation's leading community-based nonprofit dedicated to addressing the needs of those living with mental illness and to promoting the overall mental health of all Americans.  http://www.mentalhealthamerica.net/
National Alliance on Mental Illness (NAMI) is the nation's largest grassroots mental health organization dedicated to building better lives for the millions of Americans affected by mental illness. http://www.nami.org/
2-1-1 Free, confidential service that helps people across North America find the local resources they need. http://www.211.org/