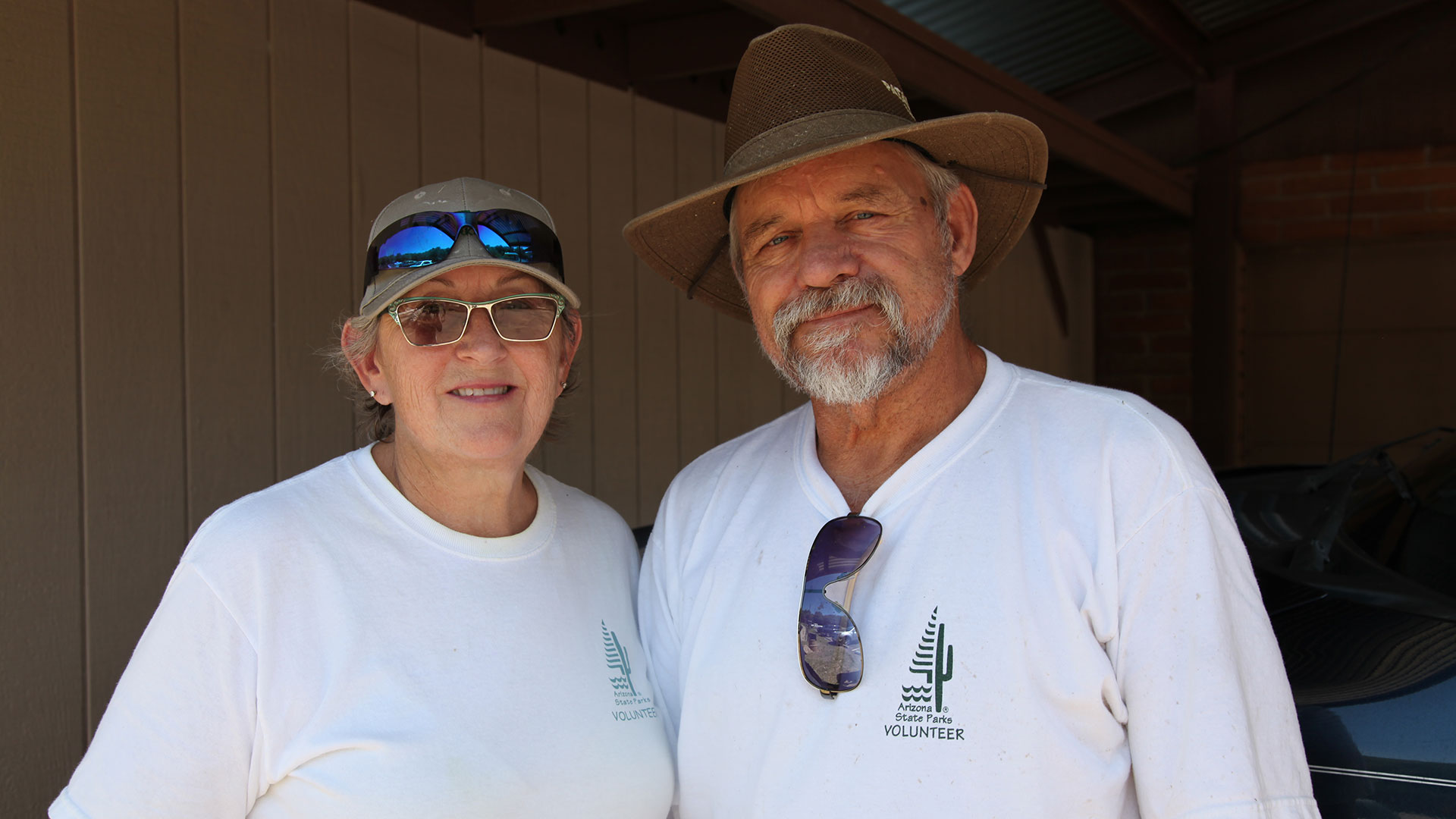 Leta and Jerry Bice found out about the state's volunteer program after moving to Arizona in 2016.
Tony Paniagua, AZPM
When Jerry Bice was stationed at Fort Huachuca, Arizona in his late teens, he promised himself he'd return to the state in the future.
It took him almost 50 years, but he finally drove west again in his mid 60s, when he retired from a job in Arkansas.
Jerry and his wife Leta settled near Sierra Vista in 2016.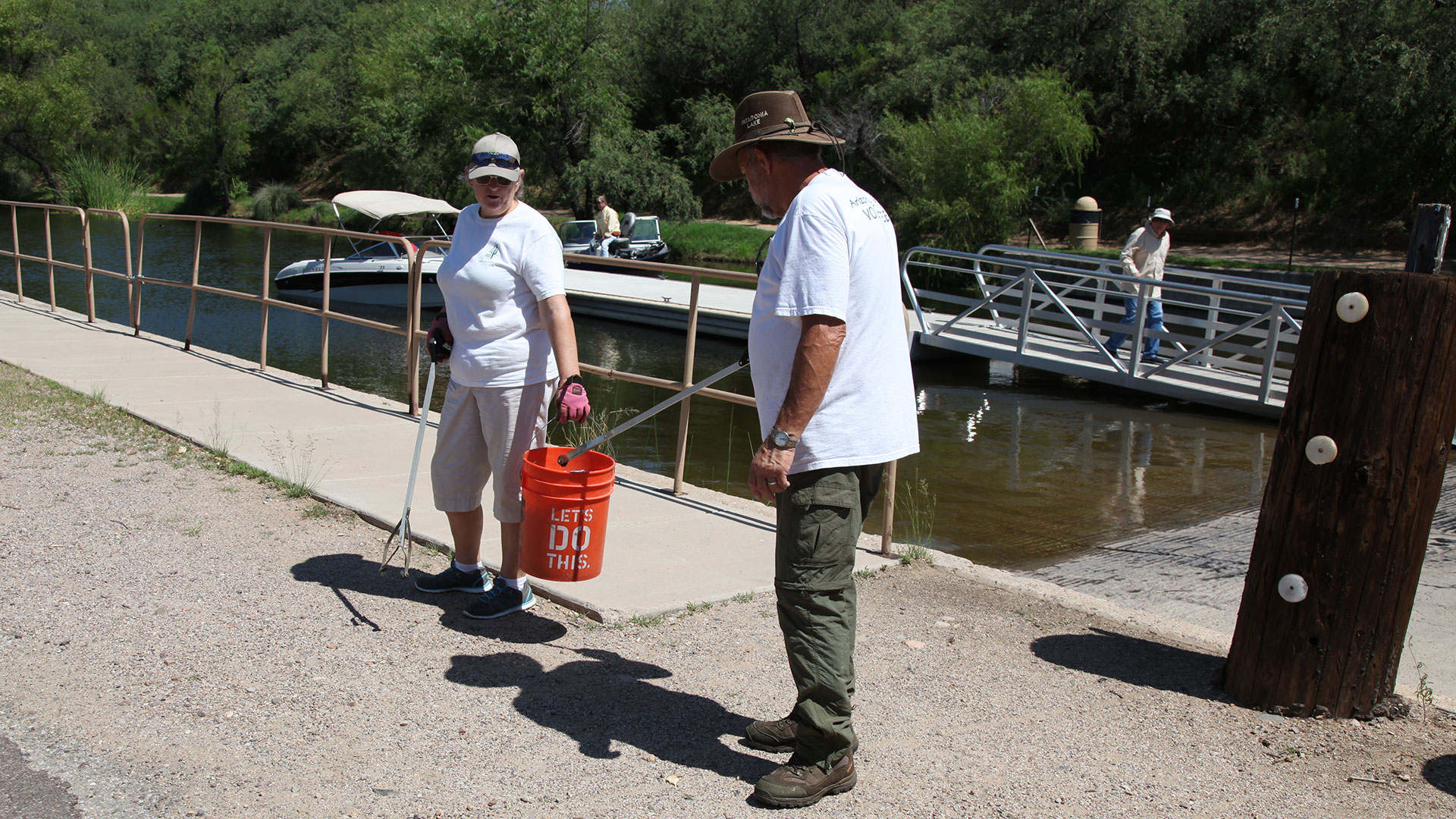 Leta and Jerry Bice volunteer a few hours five days a week.
Tony Paniagua, AZPM
Later, when they heard about the volunteer program at Arizona State Parks and Trails, the couple decided to spend the summer of 2017 at Patagonia Lake State Park where they contribute in different ways such as by picking up trash or working in the visitors center.
"When you become retired it's like, okay, now what do I do? Well this is fun," Leta Bice said.
"It's very rewarding."
The Bices are part of an army of several hundred people who contribute their time and skills to the state's parks and trails each year, saving taxpayers about $5 million annually according to state officials.
They say volunteers have been pitching in for 60 years, since the system was established.
"Without them we could not provide the benefits that we do," said Volunteer Program Manager Barry Worman.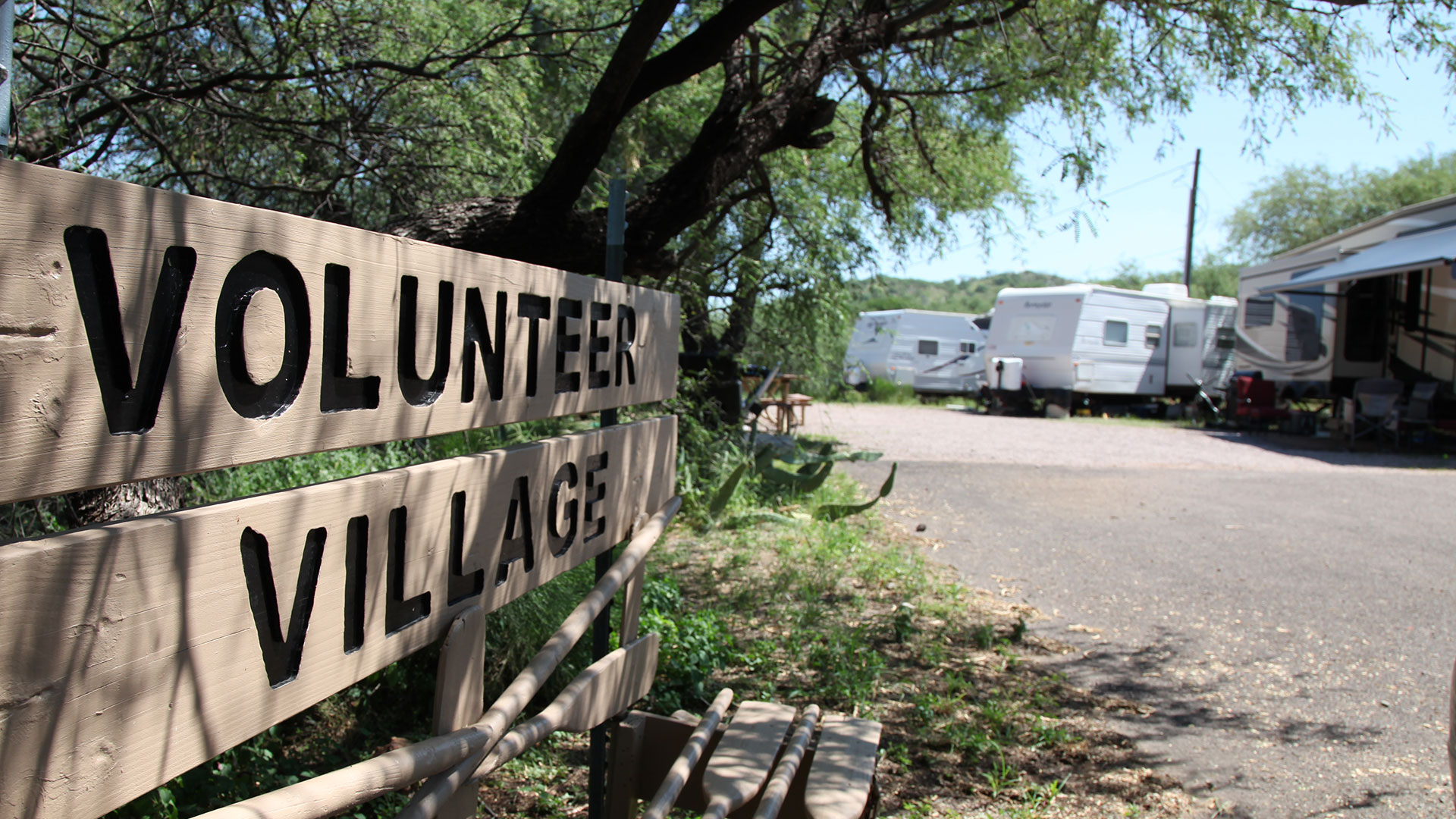 In return for their work, Jerry and Leta Bice get some benefits such as a free place for their camper in the volunteer village.
Tony Paniagua, AZPM
For Jerry and Leta, the volunteer work will allow them to travel the country and stay in interesting places to boot, since they've already looked into other parks where they can participate.
In exchange for electricity, camper hook up and other benefits, the Bices will work several hours a day five days a week.
It's like a vacation with a cause, relaxation mixed with voluntary work that is meaningful.

"We're happy that we can keep a state park this beautiful, beautiful" Jerry Bice said.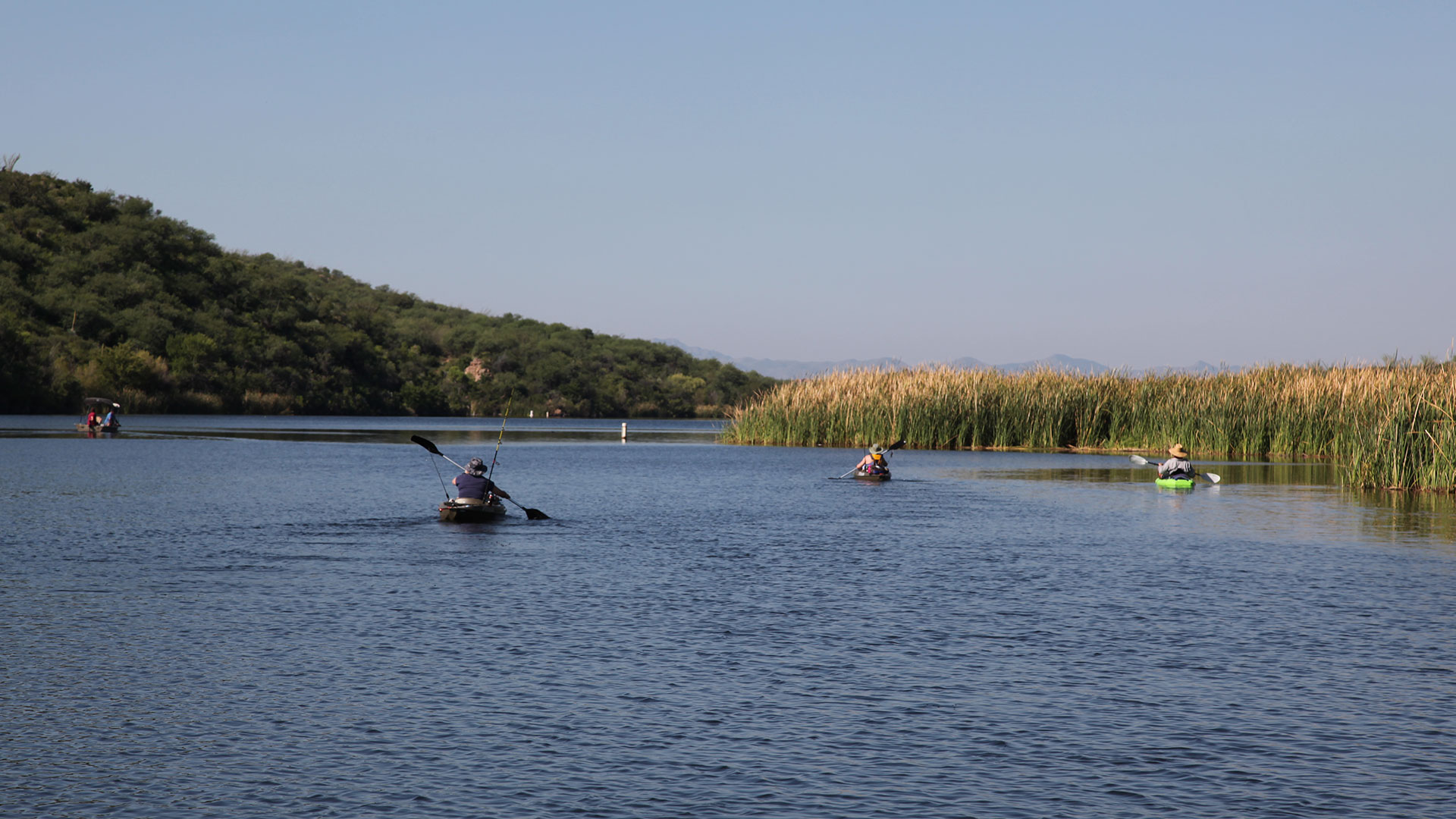 Jerry and Leta Bice say Patagonia Lake State Park is special because of the aquatic opportunities.
Tony Paniagua, AZPM