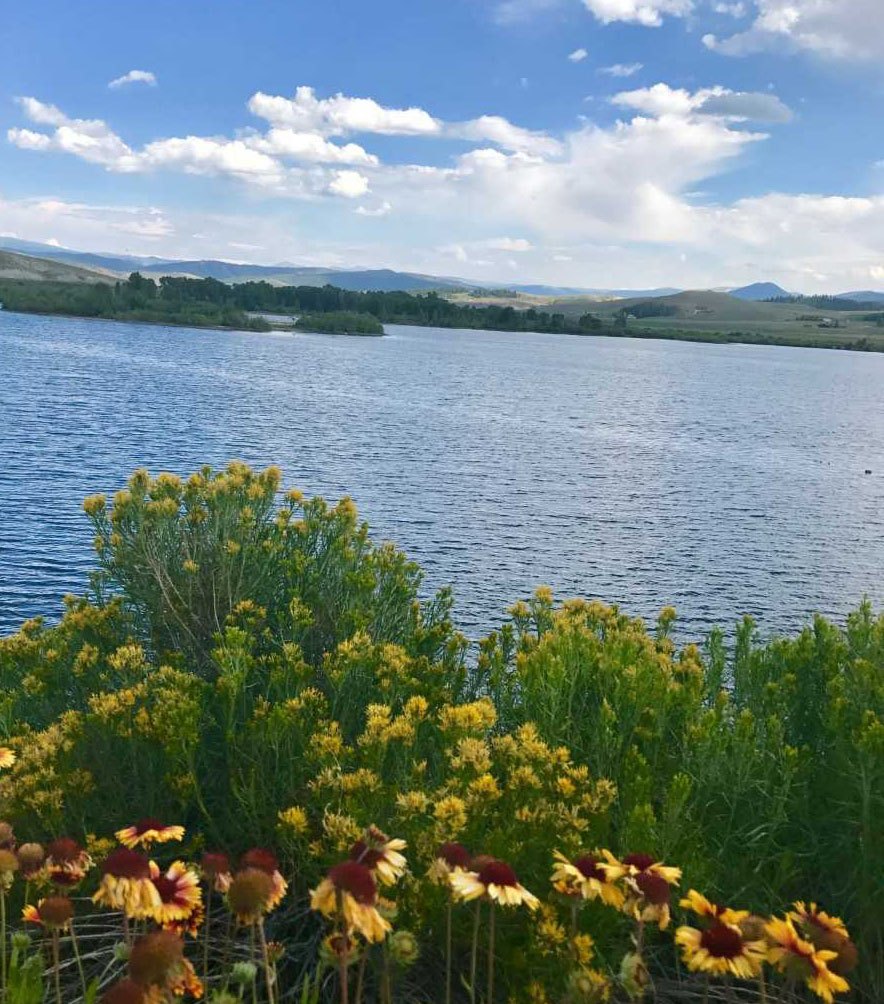 Wildflowers growing along the banks of a Colorado River reservoir.

Vanessa Barchfield
Census data shows that only 3.6 % of the approximately one million people living in Tucson identify as black. But what does that number really mean? Brenna Bailey asks some members of the local black community to share and contrast their experiences as Tucsonans.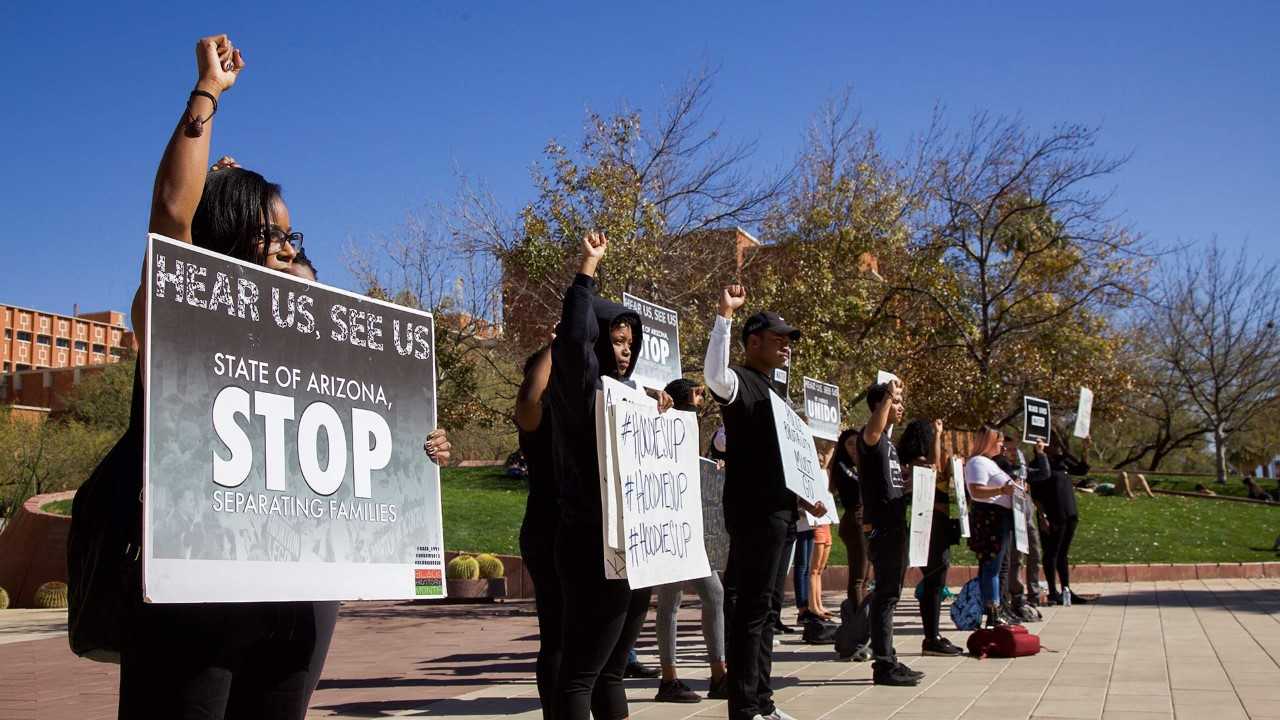 University of Arizona students hold a silent protest Feb. 5, 2018 with signs reading "Black Lives Matter," "#Hoodiesup" and "State of Arizona, Stop Separating Families."

Nick O'Gara, AZPM
Where does our water come from…and where does it go? Those are two questions New Yorker staff writer David Owen tackles in his latest book about the past, present and future of the Colorado River. Vanessa Barchfield interviews Owen ahead of his weekend appearance at The Tucson Festival of Books, Saturday, March 10th at 2:30 pm in the National Parks Experience tent.
Click here to listen to more of the interview.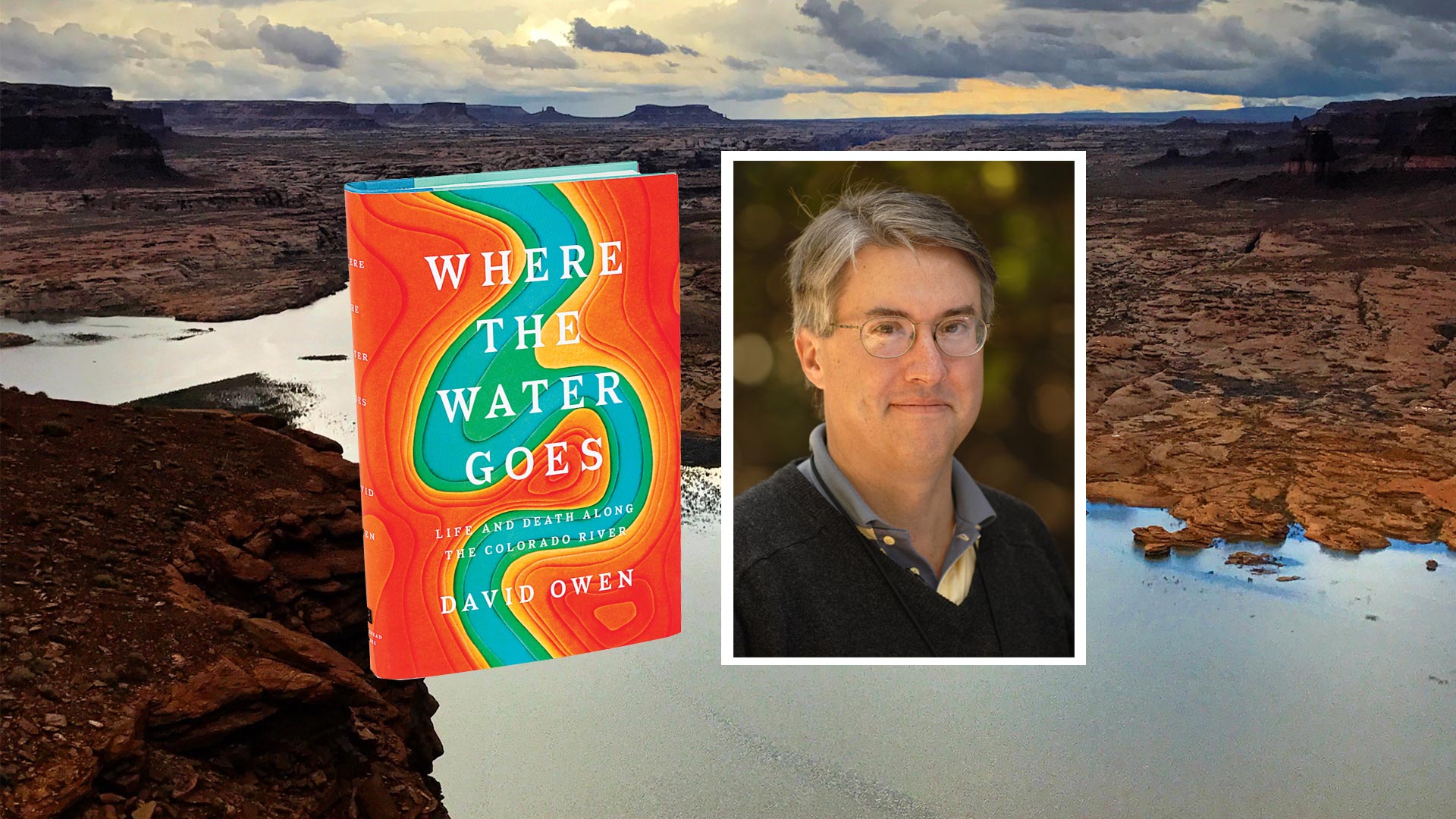 Regular New Yorker contributor David Owen writes about the Colorado River in his latest book.
What is creativity? Where does it come from? And, how does it work? Victor Shamas spent more than two decades as a health psychologist at the University of Arizona, concurrent with the nearly 30 years he spent researching and developing ideas for his book, Deep Creativity: Inside the Creative Mystery, Victor Shamas will talk about his book at The Tucson Festival of Books on Saturday, March 10th at 1:00 pm in the Integrated Learning Center.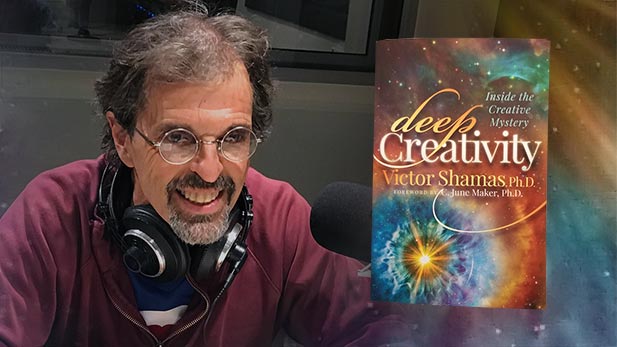 Author Victor Shamas visited the AZPM Radio Studio to talk about his 2018 book "Deep Creativity: Inside the Creative Mystery".

Colleen Greer, AZPM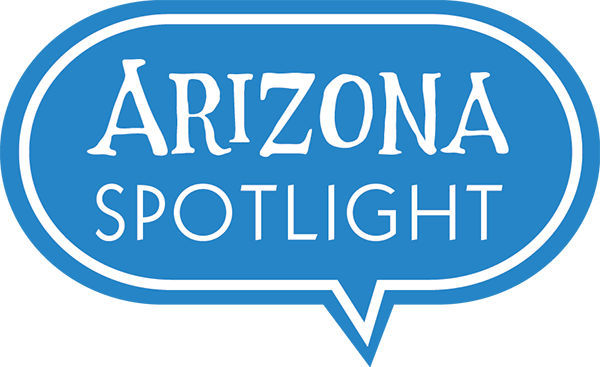 Arizona Spotlight airs every Thursday at 8:30 am and 6:00 pm and every Saturday at 3:00 pm on NPR 89.1 FM / 1550 AM. You can subscribe to our podcast on
iTunes
. See
more from Arizona Spotlight
.