Youth Crossing Gender Borders explores the landscape of young people and gender identity. Laura Markowitz talks to teens, parents, and experts on the forefront of understanding the spectrum of human identity.
---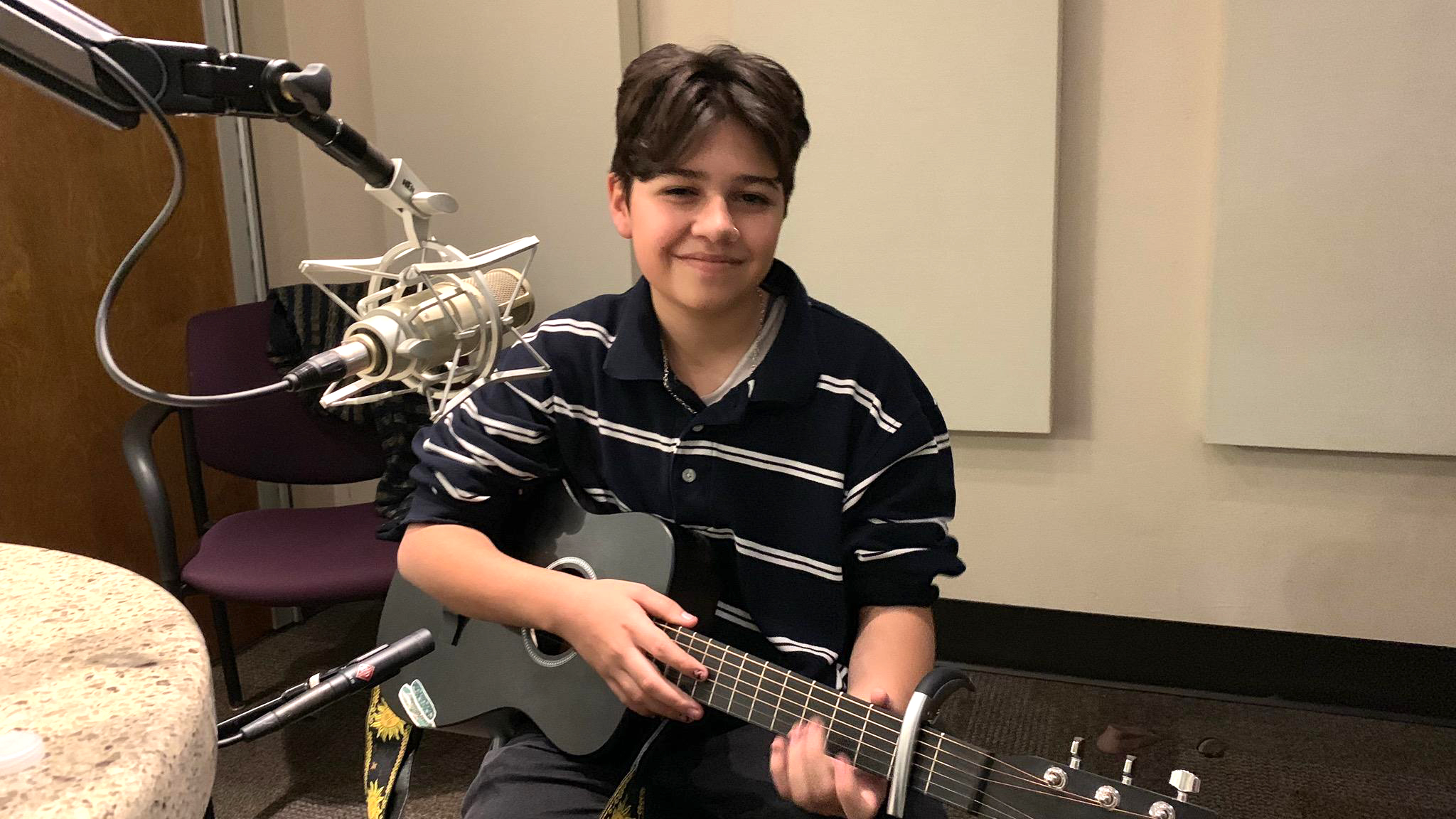 Noah James recording his music at the AZPM studio.

Laura Markowitz
16-year-old Noah James is featured in Episode 3 of Youth Crossing Gender Borders. He recorded his original music at the Arizona Public Media studio for this series.
Noah James
Manufactured Boy
Sea Town
His Song
Let Us Be
---
This music is part of Youth Crossing Gender Borders, a series produced by AZPM Contributing Producer Laura Markowitz for Arizona Spotlight. For information on support groups for transgender and gender non-binary youth and their families, visit the Southern Arizona Gender Alliance.
Listen to Episode 5: The Roots of Transphobia