In pop music, a few musicians reign as undeniable masters of their instrument. Such is the case with Booker T. Jones and the Hammond organ. He plays other instruments – notably sax, trombone and oboe – but it's his touch on the Hammond's keys that have made him a giant in music for 50 years.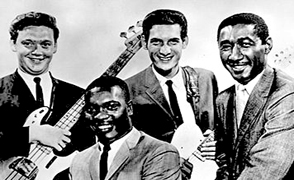 Booker T. & The MG's, in an early 1960s promotional shot
As a teenager, he was hired as a session player for Stax Records. By the early 1960s, he'd teamed up with three other players – known as The MG's – and were playing backing tracks for the likes of Otis Redding and Wilson Pickett.
But it was a song centered around Jones' distinctive Hammond organ line that got everyone's attention. "Green Onions" is an indelible part of the early '60s and continues to endure as a popular song today.
Although he made his mark as a soul musician, Booker T. Jones says he is an avid and lifelong student of music. He's always been just as interested by classical compositions and jazz artists as rock and soul.
He was able to bring many of those influences together for one Booker T. & The MG's album: 1970's McLemore Avenue.
Arizona Spotlight producer Mark McLemore – who admits to long having a personal interest in the album because of the name, talked to Jones about how The Beatles and Abbey Road influenced McLemore Avenue. Right down to the name.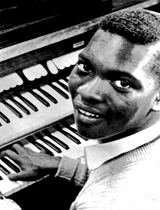 Booker T. Jones at the Hammond organ
"Because they called their album Abbey Road." says Jones. "I just wanted to salute them. I wanted them to feel honored by the album and I wanted to just recreate the music in our style, once more, as a tribute."
And even though Booker T. got top billing in the band's name, he admits that the process of making music with the MG's was completely democratic, despite his being what he calls "strong-headed."
"I was in a leadership role," he says. "However, the business and the music that the MGs made was quite democratic. Everybody had a say in terms of tempo, rhythm, attitude, funkiness. We were of the same like mind that we were going to keep our music simple. And that it was going to be accessible and easy and not complicated."
Jones says his family was very supportive of his early musical ambition, right down to his father hauling he, his friends and his bass guitar around town. And he credits his mother, a piano player, as his sole early inspiration.
"I wanted to be able to play like she did. I wanted to be able to feel the music like she did."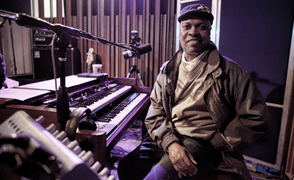 Booker T. Jones still plays the organ, as well as other instruments, in his recent shows
And as for his trademark instrument, the Hammond organ? He says adopting it was a matter of being in the right place at the right time.
"I heard, on the radio, Ray Charles playing the Hammond M3 organ on the song One Mint Julep. I heard that sound and I thought 'oh, my God, that's the best sound. That's what I want to do in my life.'
And I just remember that moment, wanting to be able to play music that sounded like that."
And then there's "Green Onions," perhaps one of the most recognizable songs of the '60s.
"I love it," Booker says of the ubiquitous instrumental.
"It's my favorite record, I'll say. I think we nailed it on the record. We were very lucky to play it well that day. I keep trying to do it like that. It's a little bit of a challenge, but it's one of my favorite songs."
He estimates the song was recorded in one or two takes.
"That song is deceptively simple. But to actually sit down and play it with the right groove at the right tempo and the right little inflections on the hand is really hard to do."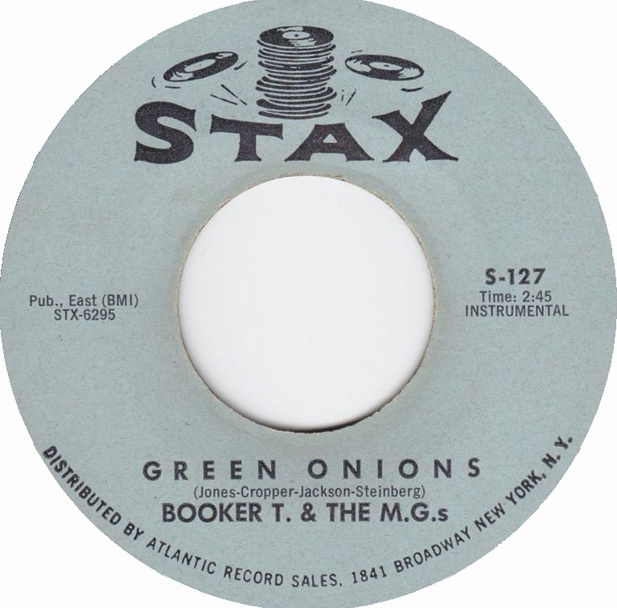 Green Onions was released in August, 1962. It peaked at #3 on the pop singles chart and at #1 on the soul singles chart.