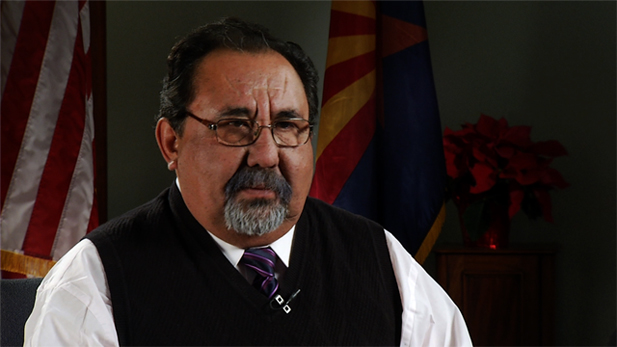 (PHOTO: AZPM)
Listen:
U.S. Rep. Raul Grijalva held an education town hall Tuesday where he said federal programs, such as No Child Left Behind have not been successful at closing the achievement gap.
Congress has been working on bills that would replace, improve or keep the act, but Grijalva said both Democrats and Republicans are missing the mark.
"No Child Left Behind was a failed program and it was time to change," he said. "Congress did a poor job of changing it. I think we made it worse because we cut resources significantly from public education."
Arizona, like most states, petitioned the U.S. Department of Education for a No Child Left Behind waiver that would allow school districts to ignore part of the federal mandate in exchange for state plans to improve equity in students' academic results.
About 50 people gathered at The Loft Cinema Tuesday night to hear Gijalva's ideas to fix the current state of public education, and asked questions about a wide range of topics on education.
When Congress is back in session, Grijalva said he would like to focus proposals that measure academic growth not just test scores, especially for students with disabilities.