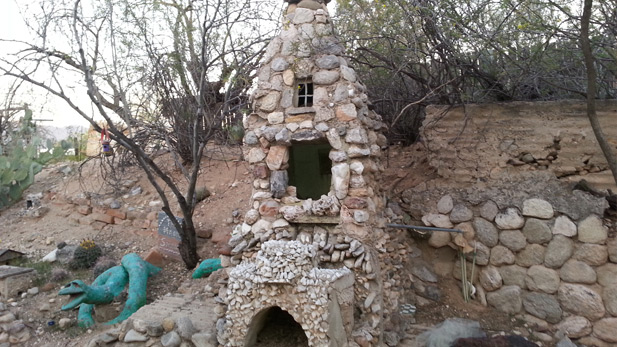 Valley of the Moon fairy house.

Laura Markowitz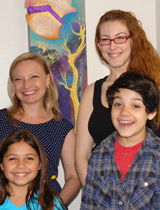 Cast members from top left, Bree Boyd, Meagan Jones, Ella Bracale and Ben Bracale. (PHOTO: Laura Markowitz)
An abandoned Tucson girl who wishes for a "forever home" finds unlikely allies at the Valley of the Moon...
Tales of Tucson is a new series of original radio dramas inspired by the legends, mysteries and magic of the Sonoran Southwest.
In the 1920s, George Phar Legler created Valley of the Moon to be Tucson's oasis for fairies, dwarves, gnomes and other invisible folk. For 90 years, Valley of the Moon has been a beloved Tucson landmark, sparking the imagination and enchanting children of all ages. It's full of tiny-sized fairy houses, dwarf houses and troll caves. Legler also built a wizard's tower and a fairy garden, which have endured for generations.
In this episode of Tales of Tucson, "Forever Home," series co-producers John Vornholt and Laura Markowitz tell the fictional story of a cynical girl abandoned in the foster care system who discovers magic she never believed in during a visit to Valley of the Moon...
Listen:
Laura Markowitz is a novelist and National Magazine Award-winning feature writer as well as a contributing producer to Arizona Public Media.
John Vornholt is a New York Times best-selling author of more than 65 novels, as well as plays, radio dramas and screenplays. He is a theatrical producer and director, and president of the Old Pueblo Playwrights.
Tales of Tucson: Forever Home features the voices of Ella Bracale, Ben Bracale, Jaqueline Torres, Meagan Jones, Bree Boyd and Zack Jarrett.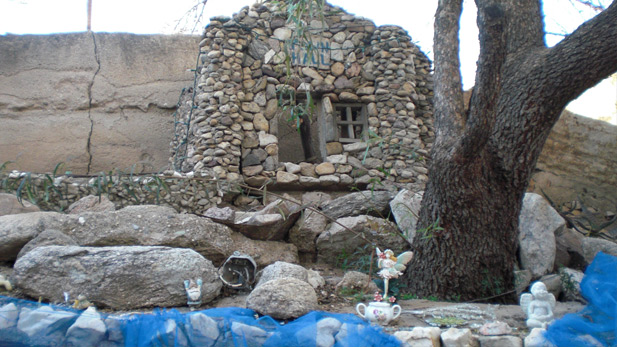 Valley of the Moon town hall.

Laura Markowitz