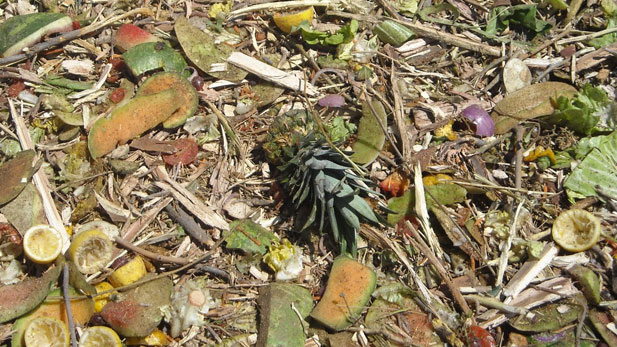 Compost pile. (PHOTO: Compost Go Live)
Listen:
City of Tucson's Environmental Services Department is teaming up with the University of Arizona's Compost Cats and the Tohono O'odham Nation to collect food waste from businesses in the area and turn into fertilizer.
Starting in July, Tucson will take over picking up of food scraps from Compost Cats' current customers, and deliver the waste to the group's composting facility on the Tohono O'Odham reservation.
The compost will be sold at farmer's markets, or used by the Tohono O'Odham Nation or the city's Parks and Recreation Department.
Even though the program is starting small, it will keep a notable amount of waste out of the area's landfills.
"We're looking at 25 tons a week to begin with, which is 25 tons less that's going to the landfill," said Fran LaSala, Tucson's environmental manager. "It's important, it saves us space in the landfill, and it saves our customers money because it costs less to take it to the compost farm."
The program will start with 16 businesses and grow slowly during a year-long test.