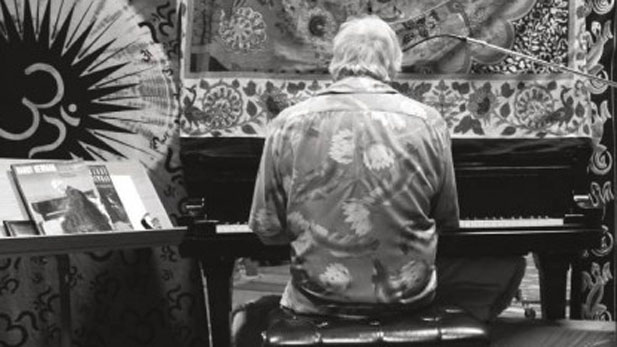 Listen:
Randy Newman writes songs like short stories, often from the perspective of everyday people who are experiencing extraordinary emotion.
A professional songwriter since the age of 17, Newman has recently been exploring his musical past - alone at the piano - for a series of songbook albums.
When asked to describe how the world seems while performing, he said, "It is the real world to me. I'm thinking all the time, but it keeps me from being sort of instinctively negative. I recognize that it is a privilege that people keep coming to see me. When they asked Dylan why he was out on the road 200 days a year he said, 'What else am I going to do?'"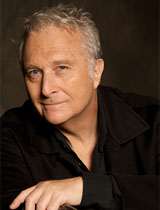 Newman has been performing since the late 1960s, but there are still things he looks forward to about being on the road.
"To hear people laugh, or get real quiet during a ballad, or singing along with You Got a Friend, requesting stuff that surprises me," Newman said. "A few people after the show might say how much this meant, or how much that meant. I don't understand why anyone would run away from fans. I can understand a little if they can't walk the streets...(but) if there wasn't an audience giving something back, I wouldn't be doing it."
When asked what he might do if offered a chance to record an album of any other composer's work, Newman was thoughtful about the answer.
"I might do something by Ravel maybe, a big flashy thing -- with (the) Philadelphia Orchestra. And (I) want to conduct. You want to stand up there with Mahler or Wagner. I could have been very good at it. Its one of the things I'm sort of confident about - misplaced perhaps, but I'm comfortable," he said.
"Pop stuff, you know, I think I could find enough fantastic stuff to do Van Morrison. If you listen to Brown Eyed Girl, you got things in it like 'behind the stadium / beyond the waterfall', things that make it real. I mean it sounds real. Neal Young did a lot of stuff I love, as did the Beatles. (But) I couldn't sing it, I don't think."
Randy Newman plays The Fox Tucson Theatre on Tuesday, Aug. 18 at 7:30 p.m.