The 2nd Congressional District remains a competitive district and the rematch between Democratic incumbent Ron Barber and Republican challenger Martha McSally differs slightly from their 2012 contest for the seat in Congress.
Both say one key difference is Barber has a record to run on. Two years ago, he'd been in office just a couple of months, after winning a special election to represent Southeast Arizona following Gabrielle Giffords' resignation.
McSally has said Barber's record is the reason he should not be re-elected, and he has countered that his record shows he is representing the moderate congressional district.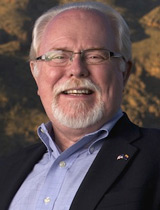 U.S. Rep. Ron Barber.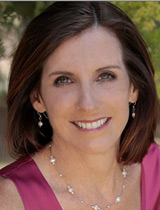 U.S. Rep. Martha McSally, R-Ariz.
The two debated their stances on federal issues during a one-hour forum this week. (Watch the entire forum here.)

Here are excerpts on two topics:

How do you reduce Medicare spending?

McSally previously stated support for Rep. Paul Ryan's budget proposal, which included saving money in Medicaid with about $700 billion in cuts.
She said she does not support that budget, but selected it when given the choice between three budget proposals during a debate in 2012. She was asked to pick one, so she chose Ryan's, but she said it is not her preferred budget or Medicaid savings plan.
"I've never supported a Medicare voucher system and I've also never supported robbing Medicare by $716 billion in order to pay for Obamacare," she said.
She said cuts to Medicare, which Barber characterizes as cuts to over payments to providers, are wrong, but she was not clear about her preferred alternative.
"I support initiatives that bring cost of healthcare down, so Medicare and healthcare is affordable to us and seniors and I will do that when I get to Congress," she said.
Barber said McSally supported cuts to Medicare benefits, not the over payments to providers he supports.
"We have millions of dollars...going out the door every day, we have to crack down on them," he said.
How can the United States cut demand for illegal drugs and illegal immigration?

One way to cut illegal immigration, McSally said, is to improve the guest worker process.
"Our legal immigration system and our visa system is totally broken," she said. "We have people in border communities like Douglas, who want to be able to come over and work and then go back home at the end of the day or at the end of the season, and there's no easy way for them to do that."
Too many people who earn degrees in high-tech and science fields are not U.S. citizens, McSally said.
"We train them here at the UA and we send them back to compete against us in other countries," she said. "We need to have an immigration system and a visa system that welcomes those who want to work, that helps our economic growth on all ends of the spectrum related to skills and trade. We do that, we address some of the root causes of why we are in the situation that we are right now."
Barber said he supports the bipartisan Senate-passed immigration and border security reform bill, but that he would like to see some adjustments to border security measures in the bill. A version of security changes passed a House committee, Barber said.
"The problem is that the leadership of the party that hand-picked my opponent doesn't even want to bring it to the floor so it can be discussed," he said.
Barber said he supports a temporary worker program and the DREAM Act, which would give legal status to people who are in the country illegally, but came as children and are in school or the military.
Also, the federal government needs to target those who hire people who do not have work permits.
"You've got to crack down on employers, because employers who hire illegally are breaking the law just like the people who go to work for them," Barber said. "I believe that we need to have more enforcement, more ICE agents going after people who are breaking the law and the McCain-Flake bill would do just that."