The general election is days away, and in case it wasn't already obvious, it is the most negative campaign cycle in a while.
The negativity reached a peak, according to Carolyn Lukensmeyer, the director of the National Institute for Civil Discourse.
"This campaign season is the worst ever in terms of negativity," she said.
In the most expensive U.S. Senate race in the country, North Carolina, Lukensmeyer said 80 percent of the $100 million spent on ads has been for negative messaging or character assassinations.
"Americans are disgusted by this," she said.
The common assumption is that candidates have no other option when they resort to negative campaigning, she said.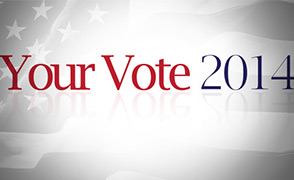 Voters assume, "They're only doing that because they don't have positions of their own, they're doing that because they don't have anything positive to say," she said.
And it has negative consequences, she added.
"It's further degrading and reducing the trust and confidence that Americans have in our political system," Lukensmeyer said.
Money makes negative campaigns worse, she said. Ads, which is what most of the money is used for, are frequently used to tear down a political opponent.
The messaging that comes from organizations supporting a candidate, but not directly affiliated with a candidate's campaign, tends to be worse in tone than candidates' own campaigns, she said.
"There's no question that the Super PAC money tends to be more negative than the candidate money, but the candidate campaigns this year, in the closely fine-tuned campaigns that are toss ups, they also have gone more negative," she said.
One example is Arizona's 2nd Congressional District, where incumbent Democrat Ron Barber and Republican challenger Martha McSally are locked in a tight race mirroring two years' ago, and the campaign cycle in the district four years ago.
Numerous committees unassociated with the candidates' own committees have been airing ads attacking Barber or McSally, and the two also talk about each other's stances during debates, not just on TV.
Earlier this year, McSally asked Barber to renounce a campaign ad from Americans for Responsible Solutions, the pro gun-regulation committee run in part by Gabrielle Giffords.
Political Action Committees, referred to in shorthand by their acronym PACs, has led to "a distinct increase…in disrespectful behavior across the aisle," Lukensmeyer said.
Barber disassociated himself from the ad because his campaign did not create it, but McSally wanted him to reject it more strongly.
Lukensmeyer said the National Institute for Civil Discourse works with state lawmakers to get them to work better with their peers in other political parties. That work has led to a change in tone on the campaign trail, she said.
"A fair number of people running for the state Legislature have decided that they will not run negative campaigns," she said.
The institute is running a weekly online poll featuring campaign ads. A person can watch one, and then answer a poll about whether they respect or reject the ad, and whether it makes them want to stay home or go vote on Election Day.
"We're engaging people in discussions about the ads, in hopes that it will in fact increase their political activism," she said.