Pima Community College's chancellor is in Washington Thursday to attend a summit on how to encourage more students to pursue higher education.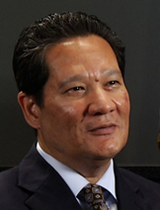 PCC Chancellor Lee Lambert.

AZPM
Chancellor Lee Lambert is among several education leaders attending the College Opportunity Summit. Business officials will also be present.
"President Obama, we leave too many college students with the burden of debt and no degree," Lambert said Thursday morning on his Twitter account. "Where you start should not determine where you end up in life...We need to make sure everybody has a pathway to success."
Enrollment at Pima College has steadily dropped for the past three years, with full-time enrollment down about 9 percent from last year.
Lambert has said there are a variety of explanations for why enrollment is down, including the improving economy, the college's enrollment standards, which were adopted several years ago and the ongoing probation of its accreditation.
The Associated Press contributed to this report.