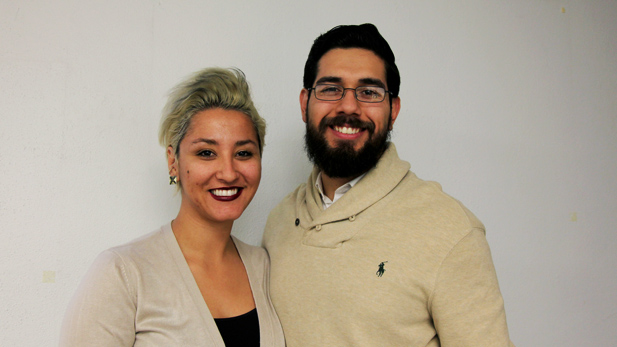 Alejandra Pablos and Jesus Magana

Fernanda Echavarri, AZPM
After spending two years in an immigration detention center, Alejandra Pablos was released in 2013 and has been waiting to hear what will happen to her case while constantly checking in with immigration officials.
"Waiting... just waiting," she said.
Alejandra's younger brother, Jesus Magana, is a U.S. citizen and military veteran. He chose not to re-enlist and became an activist because he "couldn't fight for a country that would deport my sister."
Alejandra was a legal permanent U.S. resident for many years, but lost her green card after she was charged with a nonviolent misdemeanor.
The siblings were separated for two years, while Alejandra was in immigration detention and Jesus was in the military. Now the two are working with multiple immigrant rights organizations to try to change policy and prevent green card holders and military veterans from deportation.
Listen to the interview here:
Hear the story from December 2013 here.