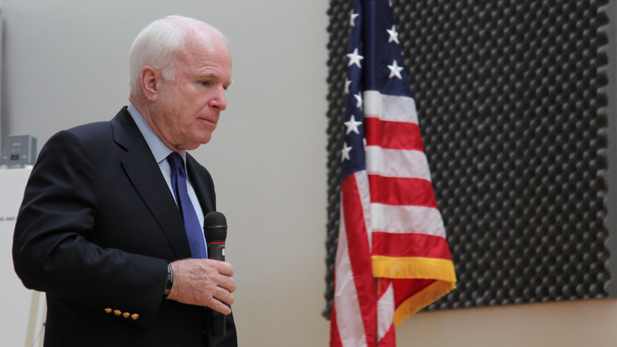 U.S. Sen. John McCain.

Christopher Conover, AZPM
Many Republicans are speaking out this week against the U.S. Senate Intelligence Committee report condemning the CIA's use of torture of prisoners in the years following the 9/11 attacks.
Arizona Sen. John McCain has said he supports the committee's findings.
He was a prisoner of war during the Vietnam War.
"I know from personal experience that the abuse of prisoners will produce more bad than good intelligence," he said. "I know that victims of torture will offer intentionally misleading information if they think their captors will believe it. I know they will say whatever they think their torturers want them to say if they believe it will stop their suffering."
McCain said the truth of the report is hard to swallow, and that it "stained our national honor."
Read the CIA torture report

View at Google Docs
|

Download File