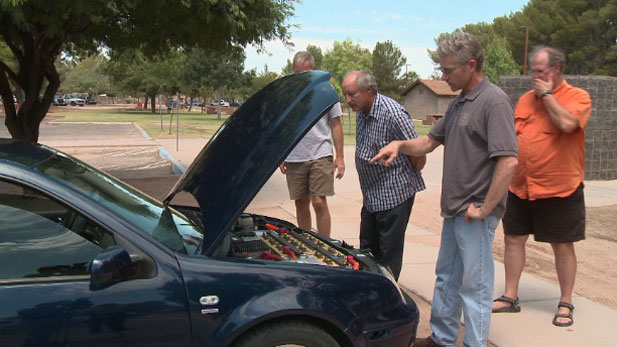 azpm
Listen:
The Arizona Department of Transportation is adding the 2015 model of six cars to its "Clean Air Blue Skies" license plate program.
Cars that receive the special license plates are eligible to drive in HOV lanes with only a single occupant.
All of the vehicles that qualify for the plates are plug-in hybrid cars.
The models added to the list for 2015 are the Chevrolet Volt, Ford C-MAX Energi, Ford Fusion Energi, Toyota Prius Plug-in Hybrid, Cadillac ELR, and the Porsche Panamera S E-Hybrid.
A full list of qualifying vehicles can be found here
The Clean Air Blue Skies license plate program is capped at 10,000 participants. As few as 864 could be available for the coming year, depending on the number of non-renewals to the program, state officials said.